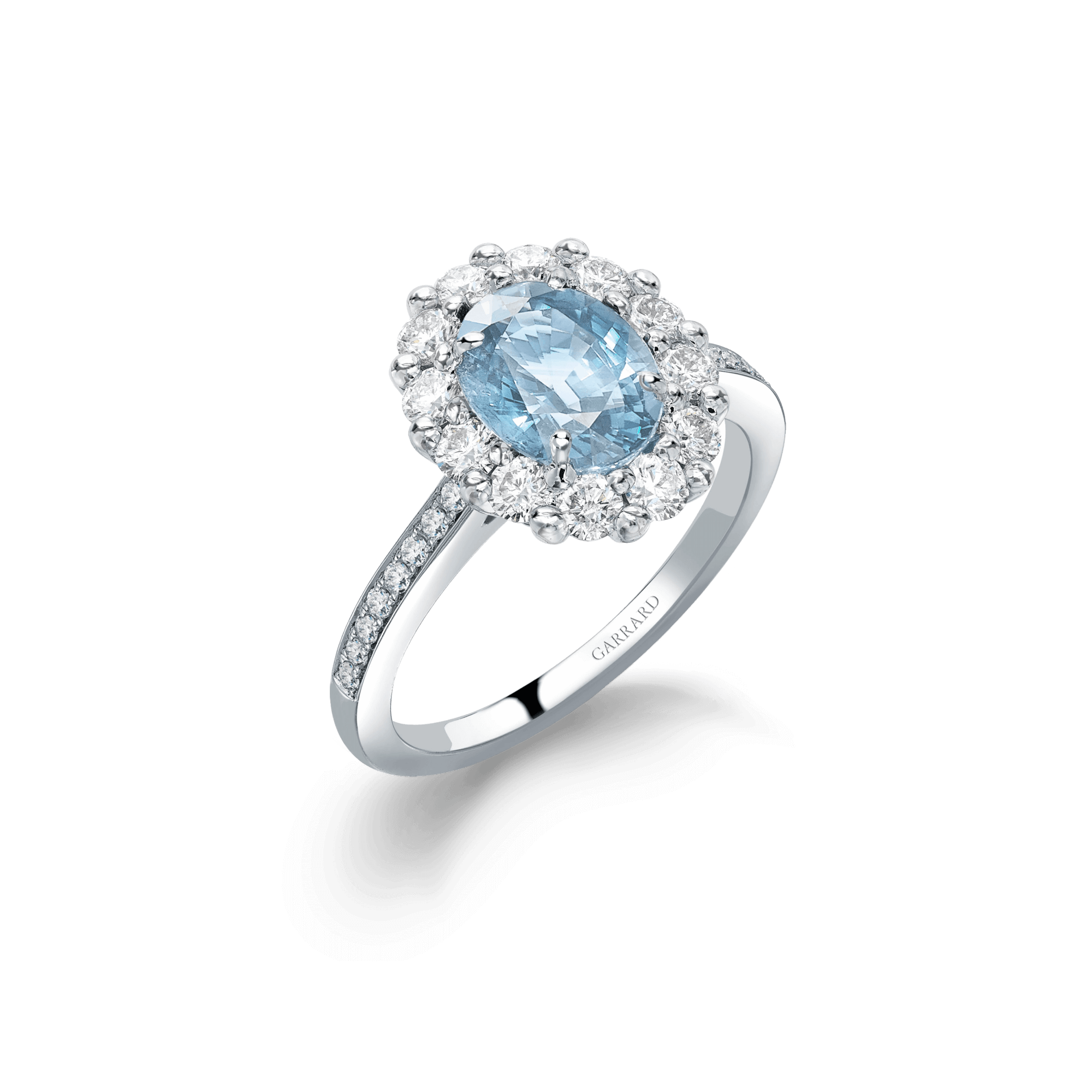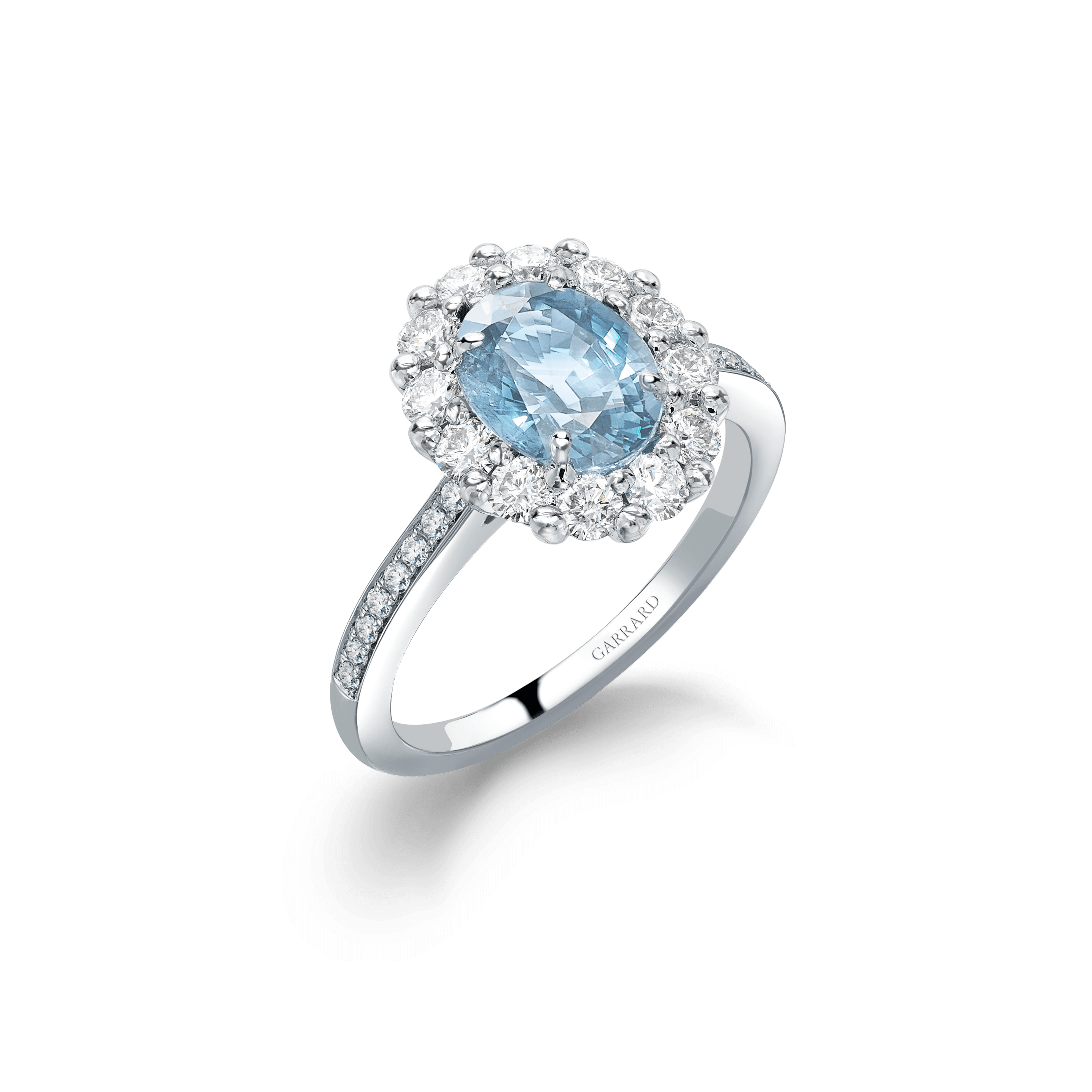 1735
1735 Aquamarine Ring
In Platinum with Diamonds
An icon of our time, the elegant proportions of Princess Diana's engagement ring are beautifully interpreted in our 1735 aquamarine ring. A design classic and enduring symbol of love, an oval aquamarine shines bright and clear in the centre of the ring, framed by a radiant cluster of diamonds. Accompanied by a pavé diamond band, the setting is designed to be slightly raised so that our 1735 diamond wedding band sits flush beside it.
With a beautifully saturated blue tone and excellent translucency, we use only the finest aquamarines in our 1735 gemstone rings. Read more
If you have any special requirements, such as a specific date for which you require the item, please contact us to discuss options.
+ Platinum with an aquamarine and diamonds
+ 3/4 set diamond band
+ One oval aquamarine measuring approximately 8 x 6mm
+ 30 round diamonds totalling approximately 0.60 carats
+ WedFit with our 1735 diamond wedding band