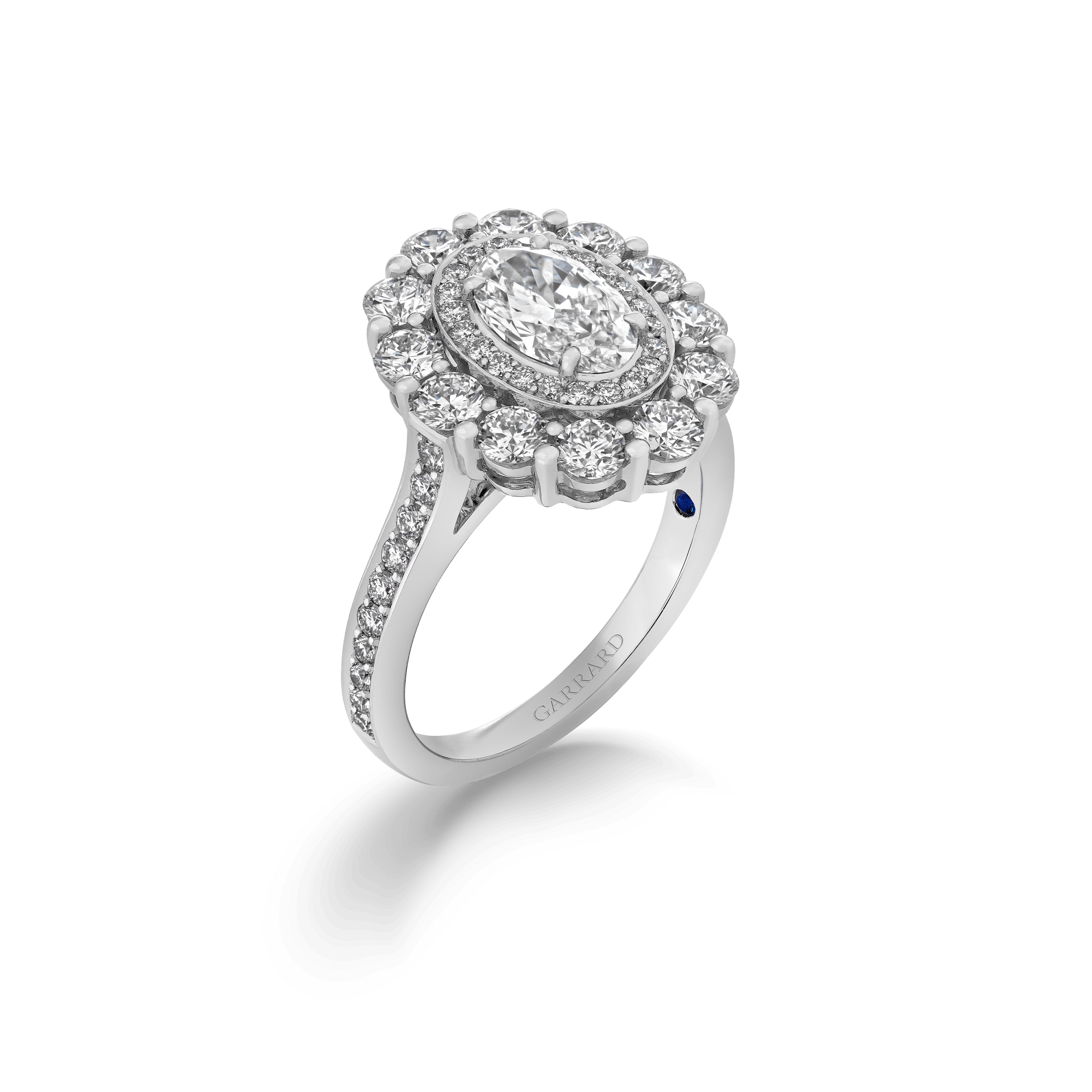 1735
1735 Oval Cut Diamond Double Cluster Engagement Ring
In Platinum with Diamonds
An icon of our time, the elegant proportions of Princess Diana's sapphire cluster ring are beautifully interpreted in our 1735 engagement ring. A true design classic and enduring symbol of love and devotion, a radiant cluster of diamonds frames an exquisite G VS1 oval cut diamond weighing exactly 1.00 carats, accompanied by a pavé diamond band, with the setting designed to be slightly raised so that our 1735 diamond wedding band fits seamlessly beside it.
With our bespoke engagement ring service, available to all clients, regardless of their budget, we can craft a 1735 engagement ring for you, set with the diamond or coloured gemstone of your choice. Read more
If you have any special requirements, such as a specific date for which you require the item, please contact us to discuss options.
+ Platinum and diamonds
+ Ring Size 53
+ One GIA certified 1.00 carat E VS1 oval cut diamond
+ 54 round diamonds totalling 1.70 carats
+ Total diamond weight 2.70 carats
+ WedFit to sit flush beside our 1735 collection wedding rings
+ Available in different carat weights and clarity and colour grades