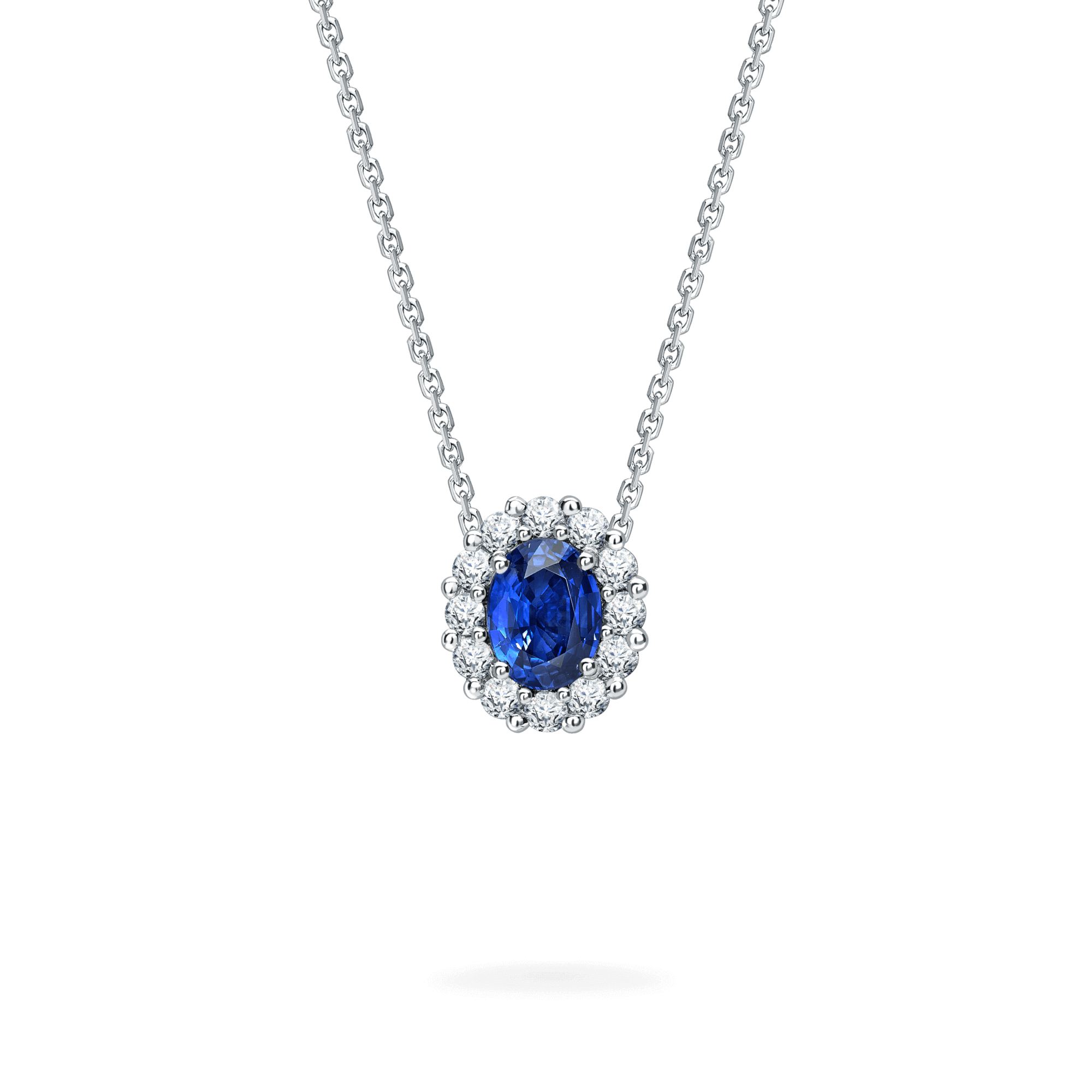 1735
1735 Sapphire Pendant
In Platinum with Diamonds
The cluster setting is a Garrard signature that amplifies the natural beauty of the oval stone at the heart of our 1735 sapphire pendant. An enchanting jewel designed to light up any occasion, the sapphire entrances with its depth of colour, encircled by a delicate cluster of diamonds, expertly set to intensify its beautifully saturated hue.
Continuing Garrard's rich legacy of creating exquisite sapphire jewellery, we use only certified sapphires in our 1735 gemstone pendants: perfectly proportioned sapphires displaying a deep and vivid blue colour. Read more
If you have any special requirements, such as a specific date for which you require the item, please contact us to discuss options.
+ Platinum with a sapphire and diamonds
+ Certified oval sapphire measuring approximately 8 x 6mm
+ 12 round diamonds totalling approximately 0.50 carats
+ Presented on a 41cm diamond cut chain