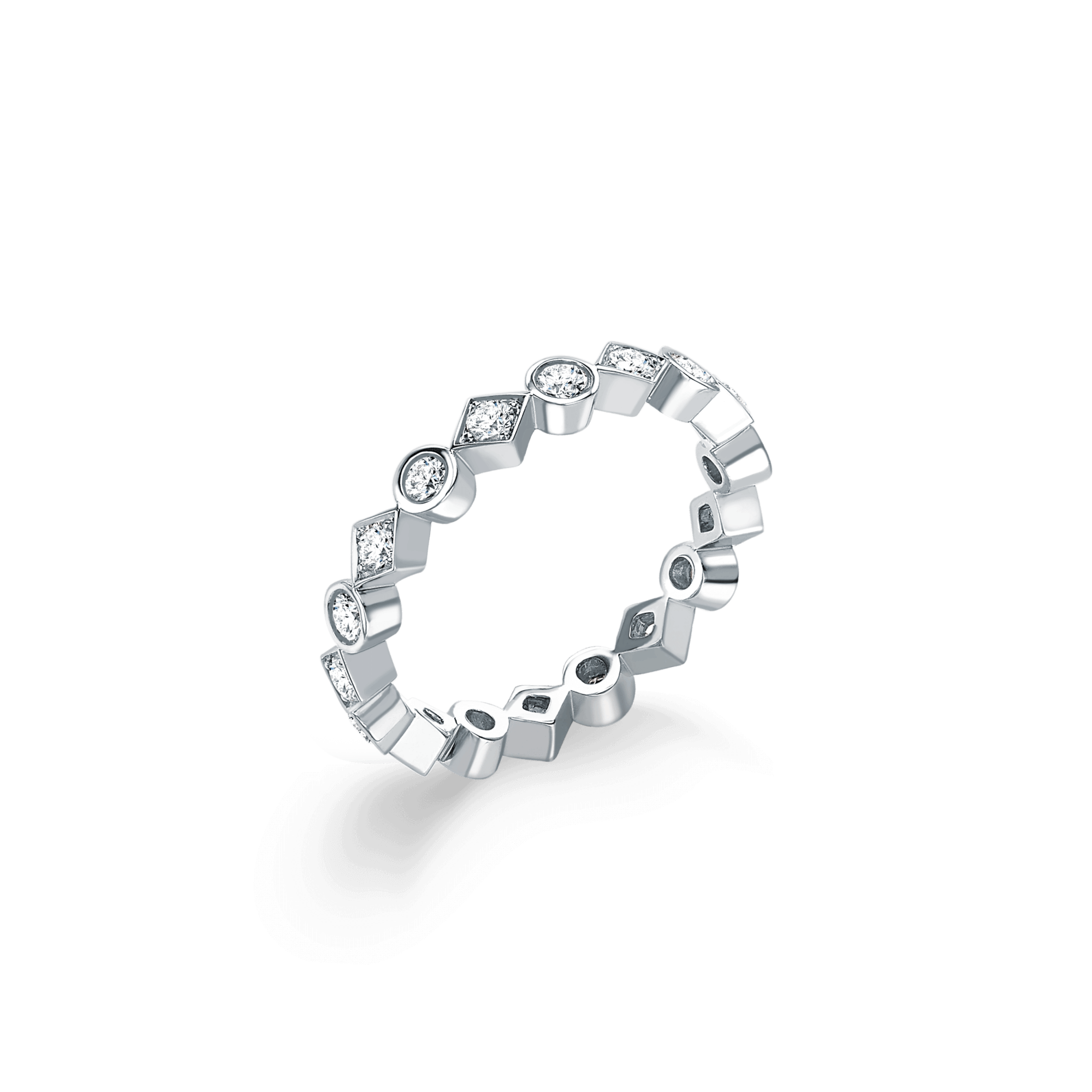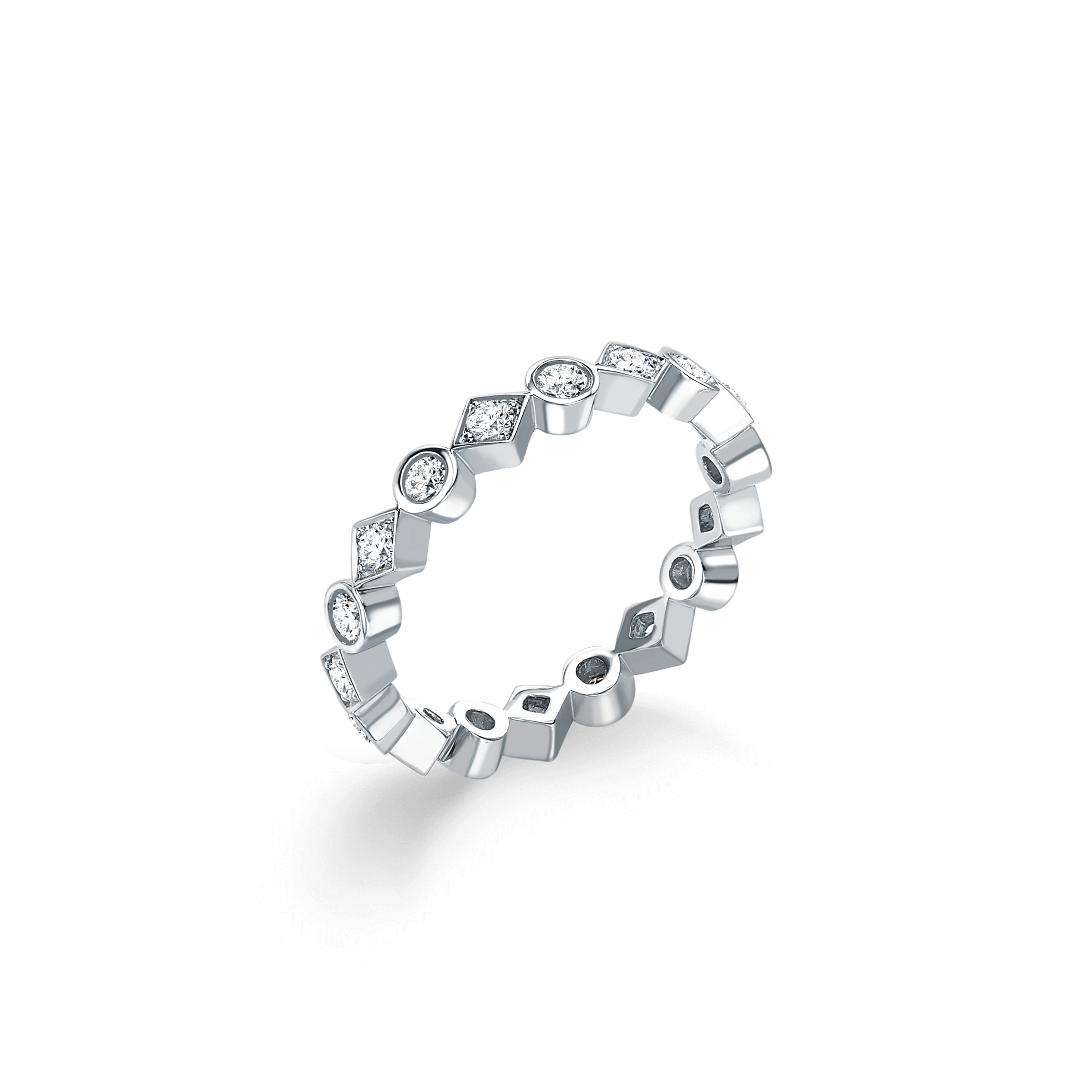 Albemarle
Albemarle Diamond Eternity Band in 18ct White Gold
3mm
A modern, minimalist interpretation of the Garrard Windsor motif, round diamonds scintillate within a graphic pattern of round and geometric shapes in our Albemarle eternity band in 18 carat white gold, which is designed to be worn as either a wedding or eternity band.
The Windsor motif takes its inspiration from the repeated pattern of diamonds that encircles the base of The Girls of Great Britain tiara, one of Garrard's most iconic commissions and among the most recognisable pieces of Her Majesty The Queen's jewellery. Read more
If you have any special requirements, such as a specific date for which you require the item, please contact us to discuss options.
+ 18 carat white gold with diamonds
+ Width 3mm
+ 16 round diamonds totalling 0.61 carats