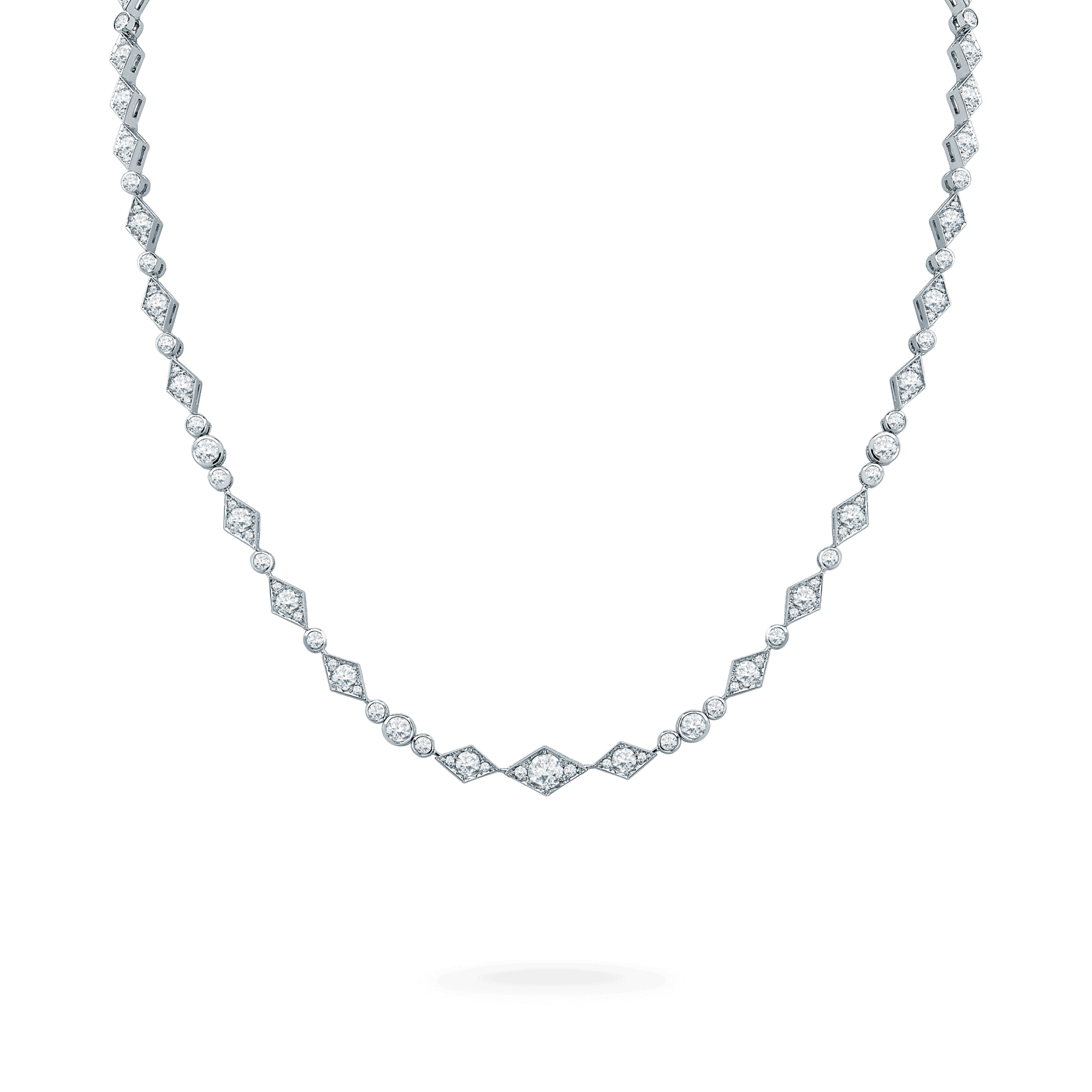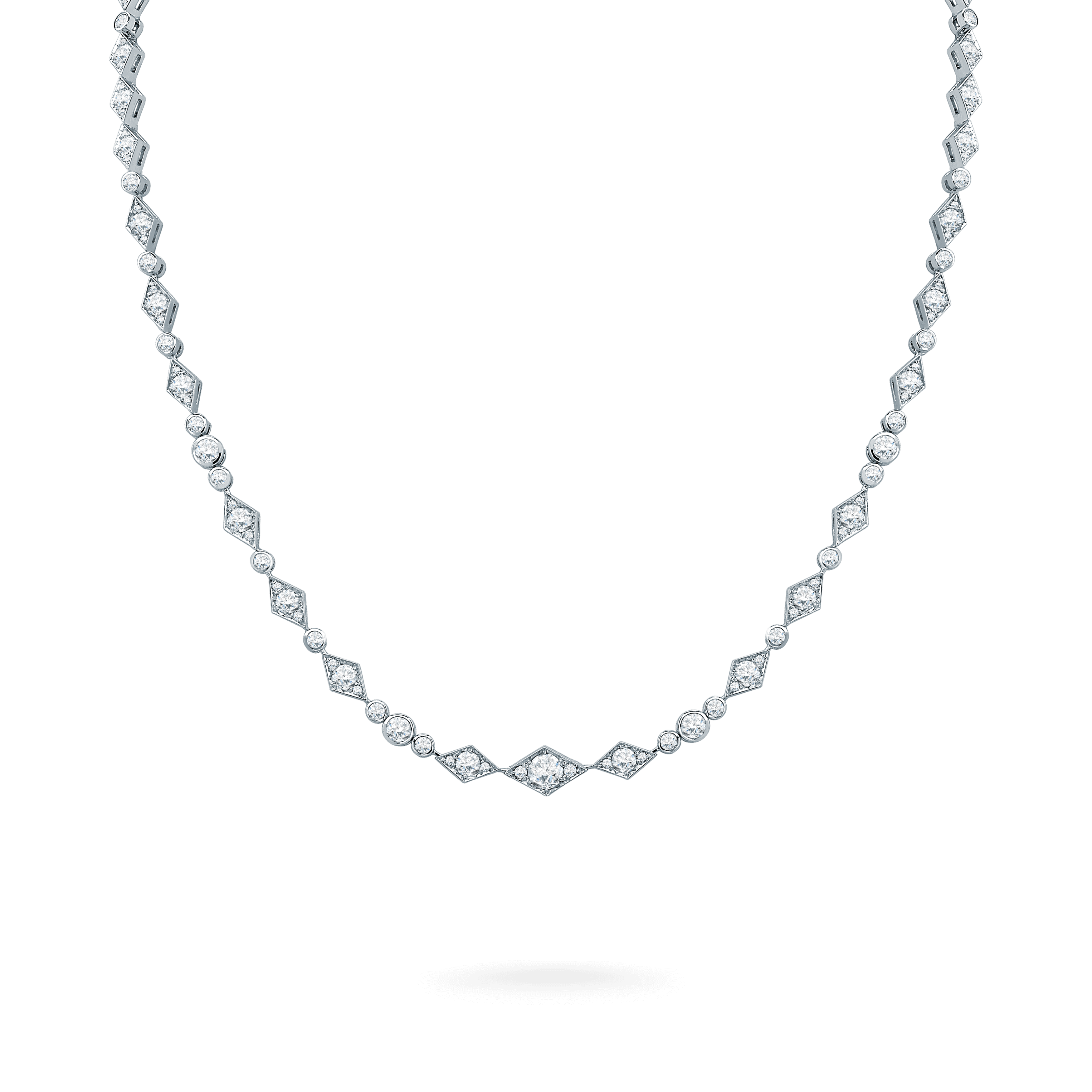 Albemarle
Albemarle Diamond Necklace
In 18ct White Gold
Our modern, minimalist Albemarle diamond necklace elegantly interprets the Garrard Windsor motif, with almost 150 diamonds set to form alternating round and geometric shapes that elegantly illuminate the neckline. The sleek symmetry of the design creates a graphic display of brilliance for a versatile look that will enhance any outfit.
Named after our flagship boutique in Mayfair, London, the Albemarle fine jewellery collection takes its inspiration from the repeated pattern of diamonds that encircles the base of The Girls of Great Britain and Ireland tiara. One of the most iconic commissions ever created by Garrard, the tiara continues to be worn frequently by Her Majesty The Queen. Read more
If you have any special requirements, such as a specific date for which you require the item, please contact us to discuss options.
+ 18 carat white gold with diamonds
+ 147 round diamonds totalling 5.71 carats
+ Total length 43cm