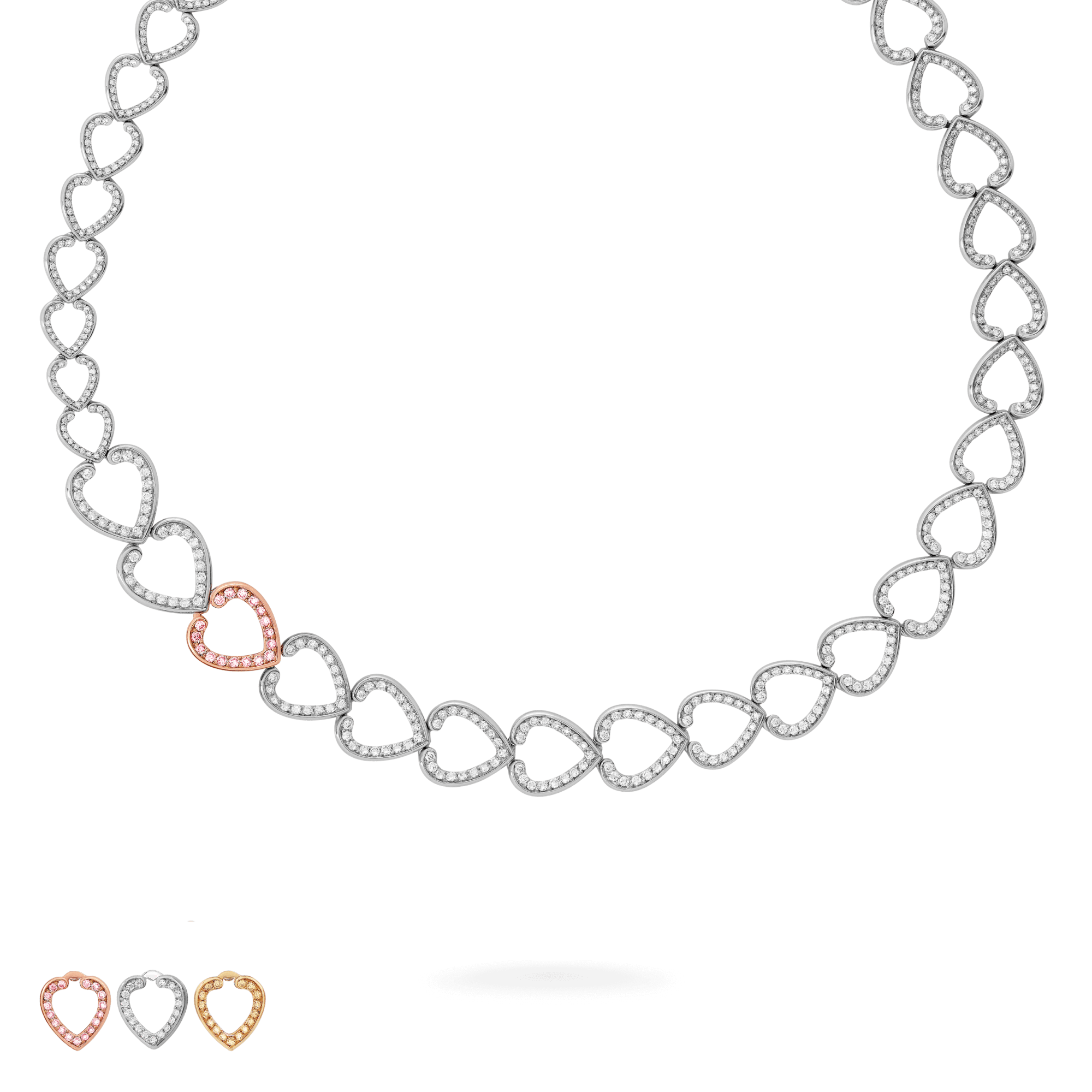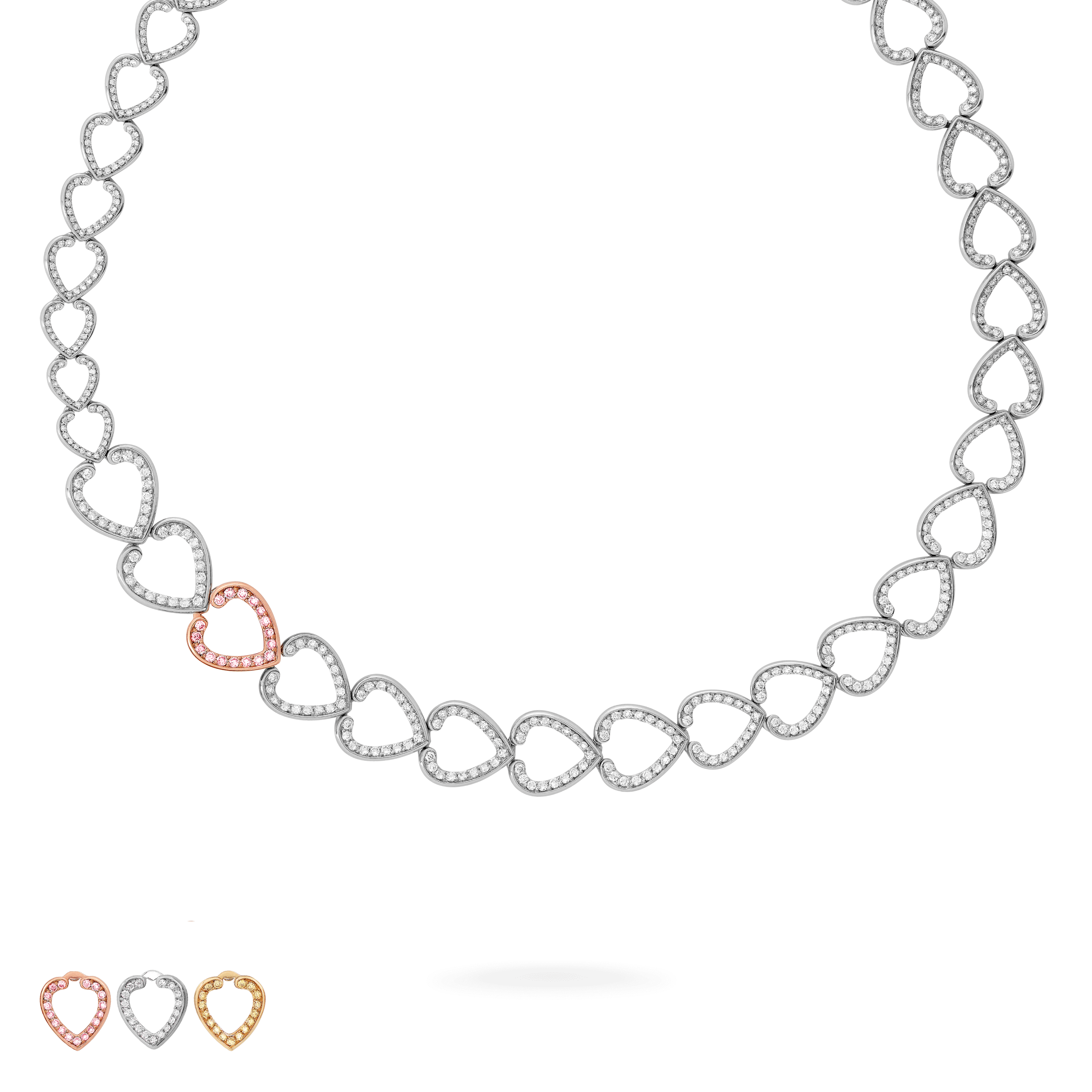 Aloria
Aloria Interchangeable Diamond Necklace
In 18ct White, Rose and Yellow Gold with Pink and Yellow Diamonds
Featuring a row of heart shape Sovereign motifs, each imperceptibly linked to the next, our Aloria interchangeable diamond necklace can be worn in three different ways. Showcasing Garrard's ingenuity of design and craftsmanship, the necklace is presented with interchangeable white, rose and yellow gold motifs set with white, pink and yellow diamonds. A discreet hinge mechanism on the reverse of each allows one of the motifs to be switched whenever you desire.
The Sovereign motif interprets the setting of the Cullinan I diamond, the world's largest cut and colourless diamond, in the Sovereign's Sceptre in 1910. One of Garrard's greatest achievements, the Aloria collection offers myriad opportunities for personalisation, transforming this time-honoured motif into a versatile, contemporary statement. Read more
Every Garrard jewellery piece is truly special – an exquisite creation, made to order for you in our workshop. This item is accompanied by a lead time of 7 – 8 weeks. Should you require this piece sooner, please contact us.
Please get in touch if you are interested in purchasing this piece or would like to find out more.
+ 18 carat white, pink and yellow gold with diamonds
+ 702 diamonds totalling 6.03 carats
+ Total length 41cm
Necklace
+ 18 carat white gold
+ 651 round diamonds totalling 5.37 carats
Interchangeable motifs
+ 18 carat yellow gold with 17 round yellow diamonds totalling 0.22 carats
+ 18 carat rose gold set with 17 round pink diamonds totalling 0.22 carats
+ 18 carat white gold set with 17 round white diamonds totalling 0.22 carats