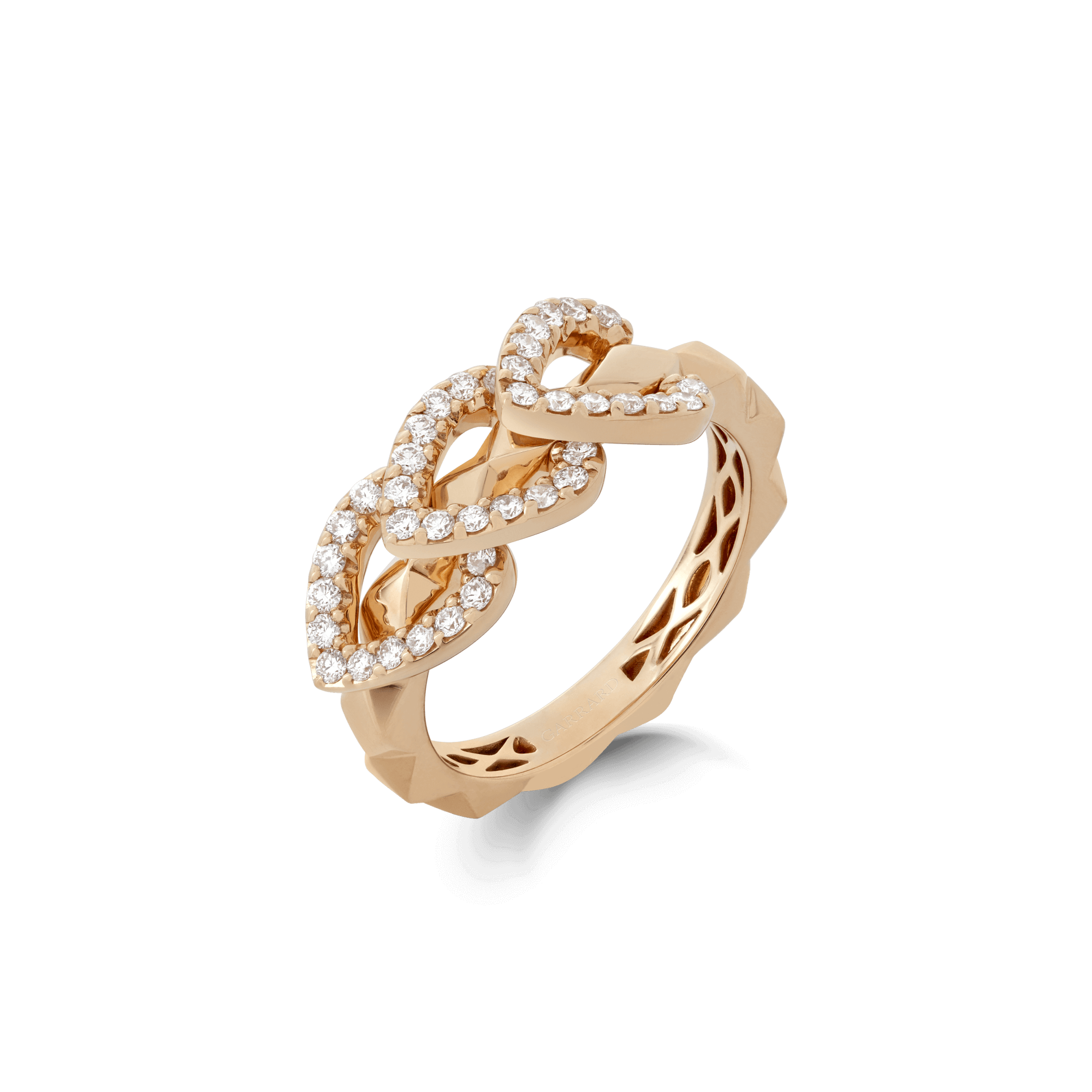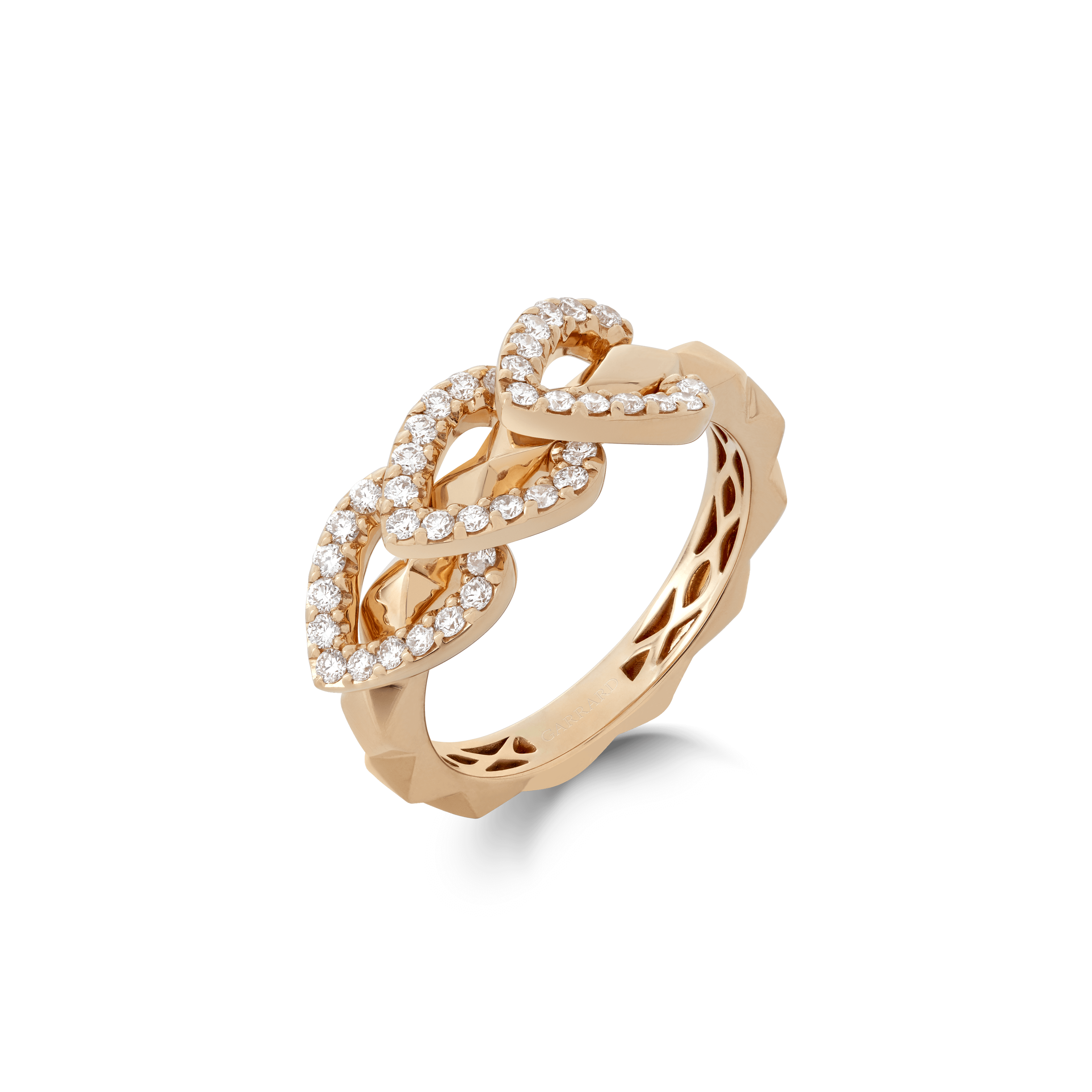 Aloria
Aloria Reversible Ring
In 18ct Yellow Gold with Diamonds and Enamel
Garrard pioneered the concept of transformable jewellery, encouraging playful experimentation with designs like our reversible Aloria ring. Presented on a striking, faceted yellow gold band, three mobile heart shape motifs – a contemporary reimagining of the Sovereign motif – are outlined with diamonds on one side and smooth white enamel on the reverse. Flip them over whenever you desire for a sleek, new look.
The Sovereign motif interprets the setting of the Cullinan I diamond, the world's largest cut and colourless diamond, in the Sovereign's Sceptre in 1910. One of Garrard's greatest achievements, the Aloria collection transforms this time-honoured motif into a versatile, contemporary statement. Read more
Please get in touch if you are interested in purchasing this piece or would like to find out more.
+ 18 carat yellow gold with diamonds and white enamel
+ 39 round diamonds totalling 0.40 carats