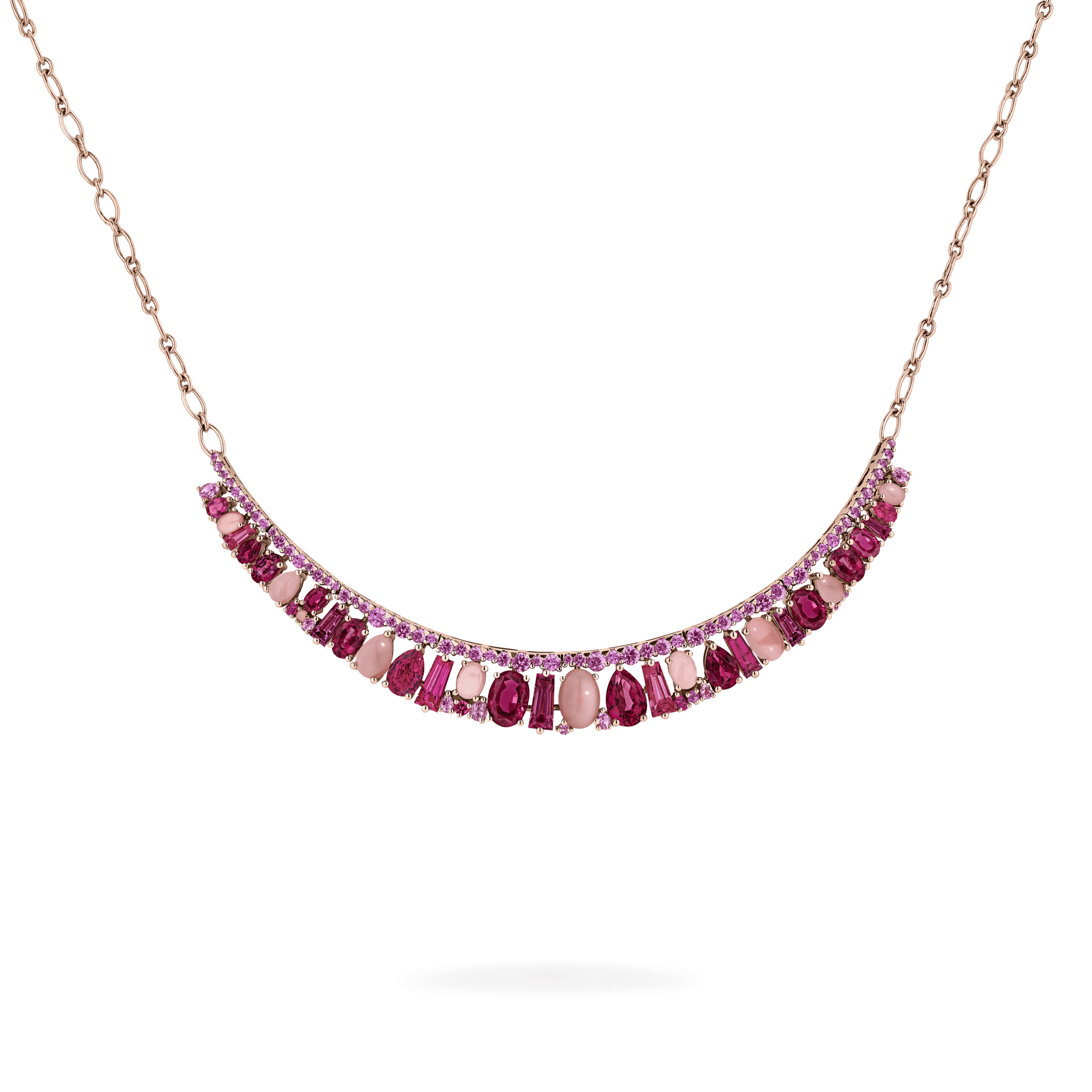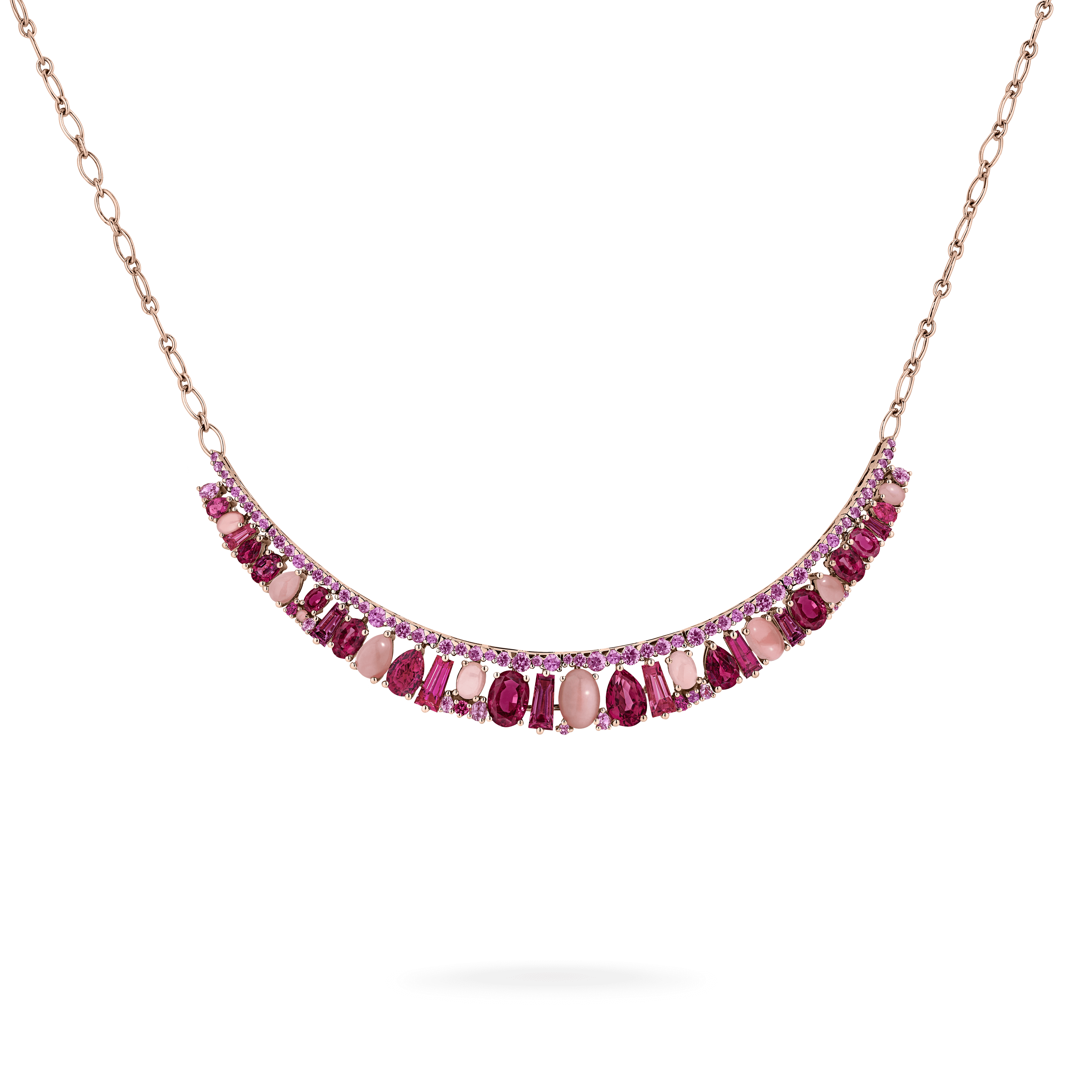 Blaze
Blaze Pink Sapphire, Rubellite And Pink Opal Necklace
In 18ct Rose Gold
The Blaze pink necklace introduces a new approach to a Garrard icon. Clusters of pink gemstones trace the curved silhouette, perfectly accentuating the eclectic mix of different cuts and shapes of sapphires, rubellites and pink opals.
Blazing a bold and fearless look filled with confidence, purpose and beauty. The striking combinations of faceted and cabochon gemstones ignite in a riot of colour, masterfully inverting Garrard's classical cluster motif.
Every Garrard jewellery piece is truly special – an exquisite creation, made to order for you in our workshop. This item is accompanied by a lead time of 13 – 14 weeks. Should you require this piece sooner, please contact us.
If you have any special requirements, such as a specific date for which you require the item, please contact us to discuss options.
+18 carat rose gold with pink sapphires, rubellites and pink opals
+ 76 pink sapphires totalling 2.75 carats
+ 23 rubellites totalling 6.22 carats
+ Ten pink opals totalling 3.22 carats
+ Total length 42cm with adjustable chain
Each Garrard creation is unique. As a result, size and carat weight may differ slightly from one piece to another.