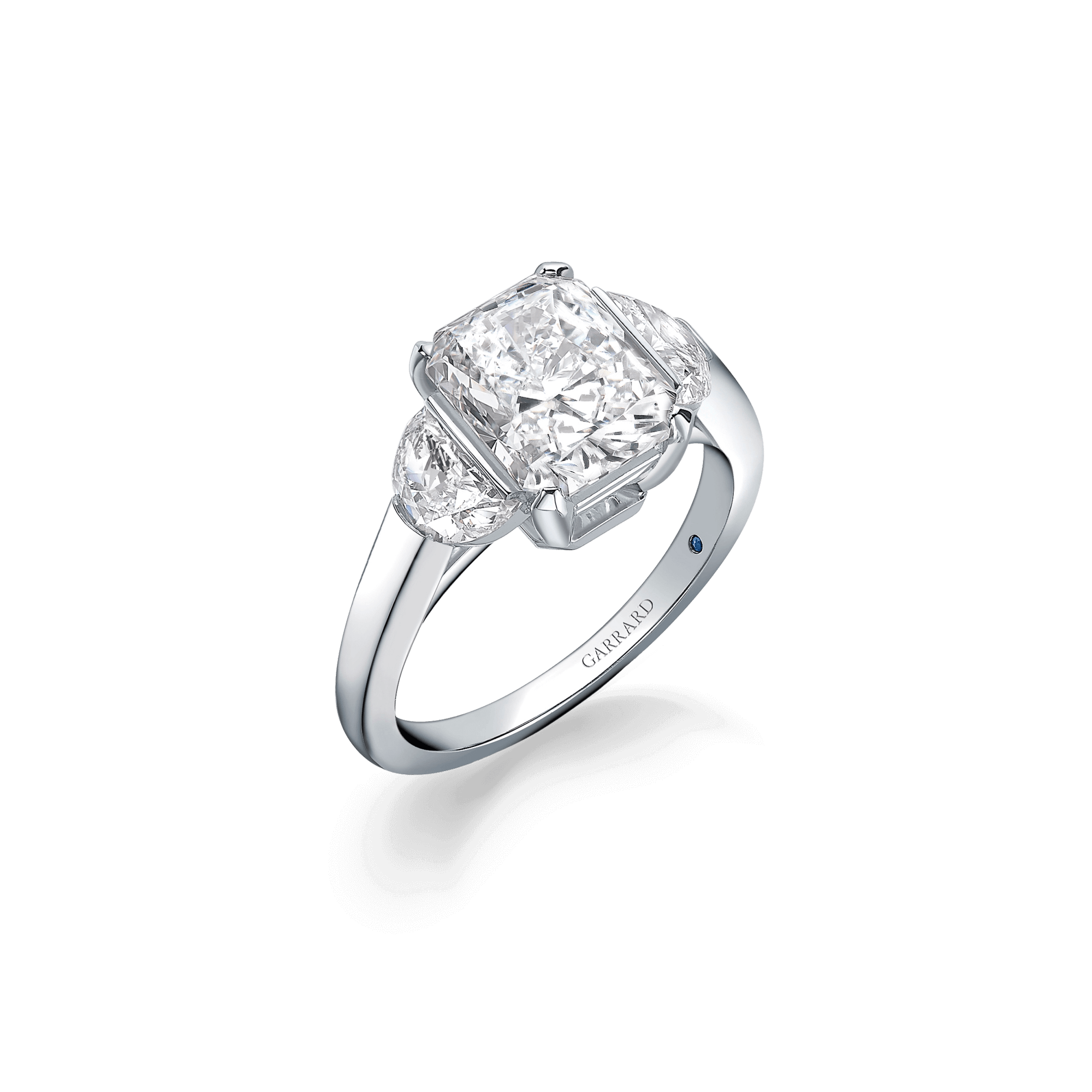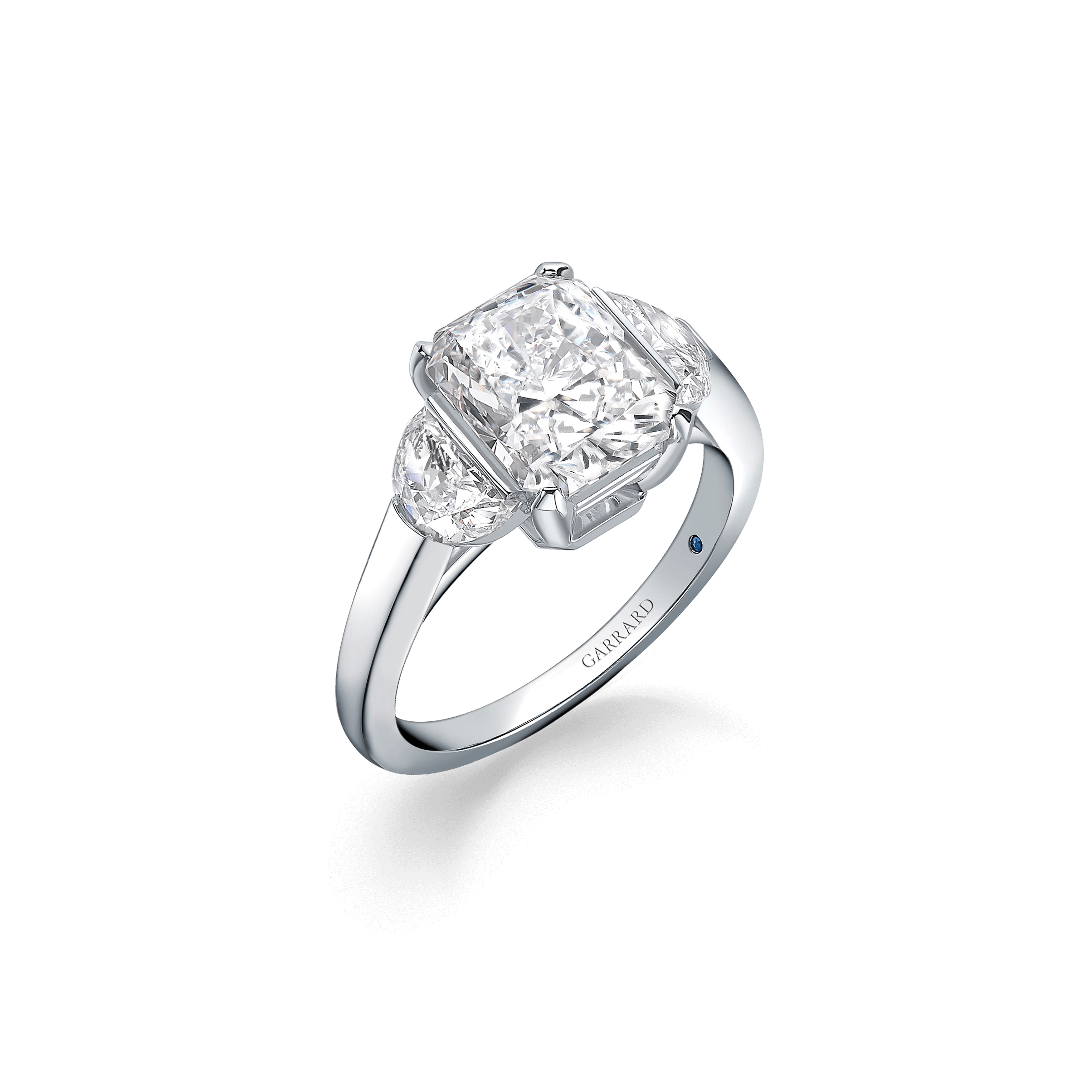 Charisma
Charisma Radiant Cut Diamond Three Stone Engagement Ring
In Platinum with Half Moon Diamonds
With a low-profile setting and streamlined silhouette embracing a breathtaking 3.02 carat F VS2 radiant cut diamond, our Charisma engagement ring is a striking, contemporary twist on a classic three stone setting. A stunning symbol of a love shared, half moon diamond side stones emphasise the sleek modernity of the contrasting diamond cuts and provide a beautifully curved counterpoint to the impressive radiant cut diamond, whose fire and brilliance rivals that of a round brilliant cut diamond.
With our bespoke engagement ring service, available to all clients, regardless of their budget, we can craft a Charisma engagement ring for you, set with the diamond or coloured gemstone of your choice. Read more
If you have any special requirements, such as a specific date for which you require the item, please contact us to discuss options.
+ Platinum and diamonds
+ Ring size 52
+ One GIA certified 3.02 carat F VS2 radiant cut diamond
+ Two half moon diamonds totalling 0.96 carats
+ Total diamond weight 3.98 carats
+ One 0.01 carat round blue sapphire on the inner band
+ Available in different carat weights and clarity and colour grades