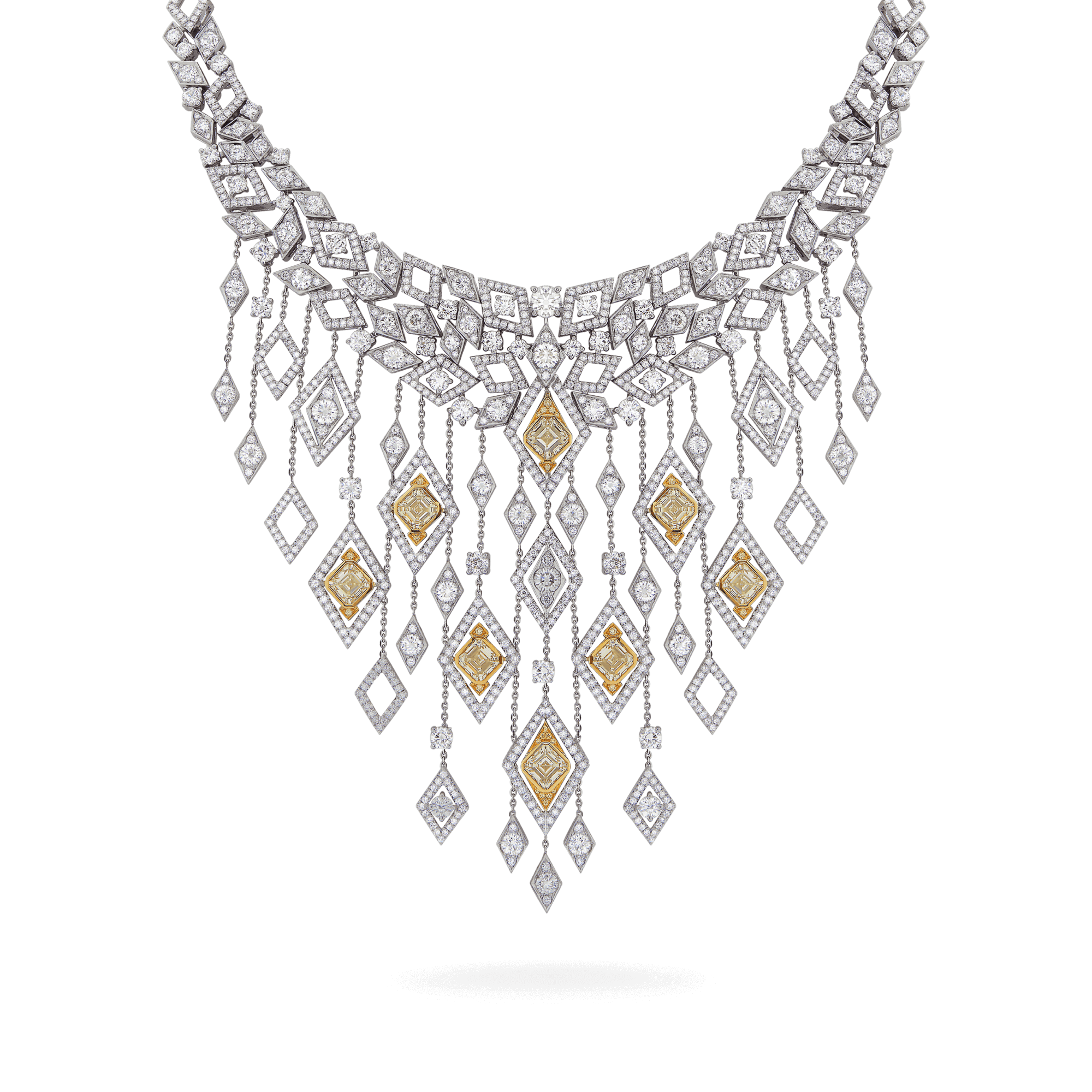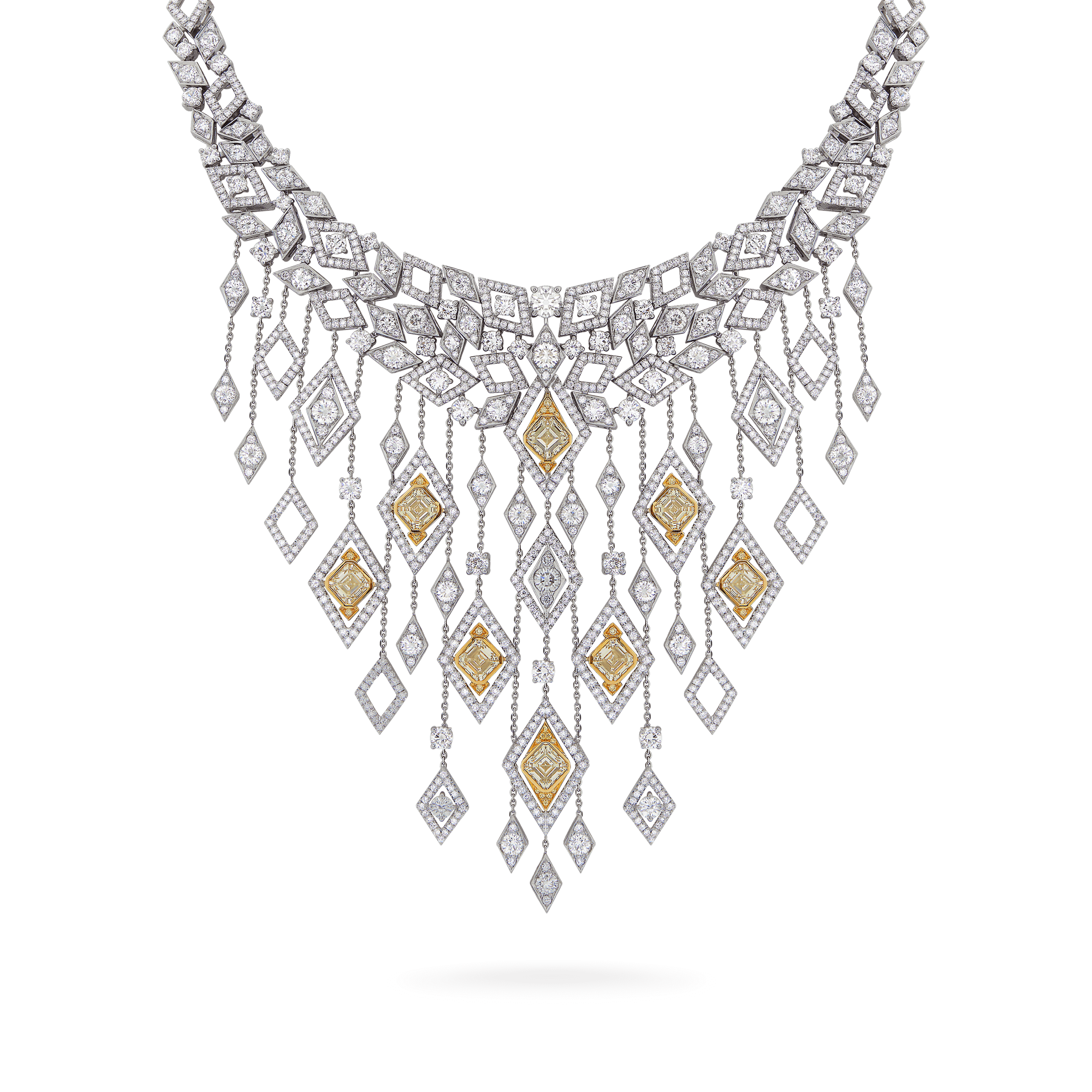 Cosmos Suite
Cosmos High Jewellery Yellow and White Diamond Fringe Necklace
In 18ct White and Yellow Gold
The graphic, contemporary design of our Cosmos high jewellery necklace transforms the Garrard Windsor motif into an abstract composition of shapes that cluster upon the neckline before tumbling dramatically down the décolletage in a shimmering diamond fringe. Displaying beautiful fluidity and incredibly soft to the touch, linear Asscher cut champagne diamonds are set in yellow gold, encircled by vibrant halos of yellow diamonds, creating a rich counterpoint to the pure white diamonds.
Inspired by the pattern of diamonds that encircles the base of the Girls of Great Britain and Ireland tiara – the same tiara worn by HM Queen Elizabeth on the front of every British banknote – our designers continue to explore the Garrard Windsor motif in exciting new ways. The Cosmos high jewellery necklace is part of a high jewellery suite that also includes pairs of drop and stud earrings, and a statement ring. Read more
If you have any special requirements, such as a specific date for which you require the item, please contact us to discuss options.
+ 18 carat white and yellow gold with yellow and white diamonds
+ Eight GIA certified Asscher cut champagne diamonds totalling 8.69 carats
+ 1,208 round white diamonds totalling 26.66 carats
+ 28 round yellow diamonds totalling 0.13 carats
+ Total diamond weight 35.48 carats
+ Necklace length: 41cm