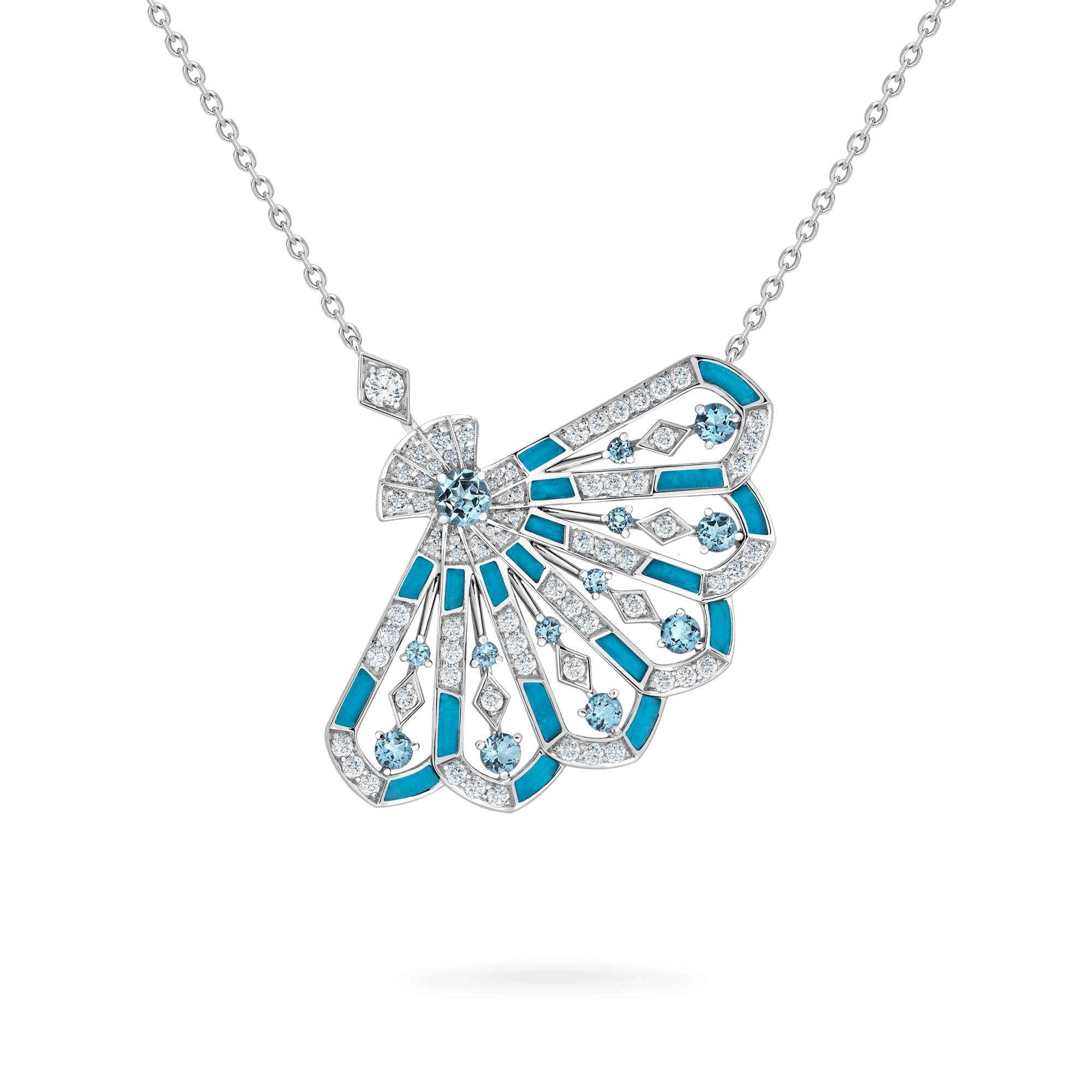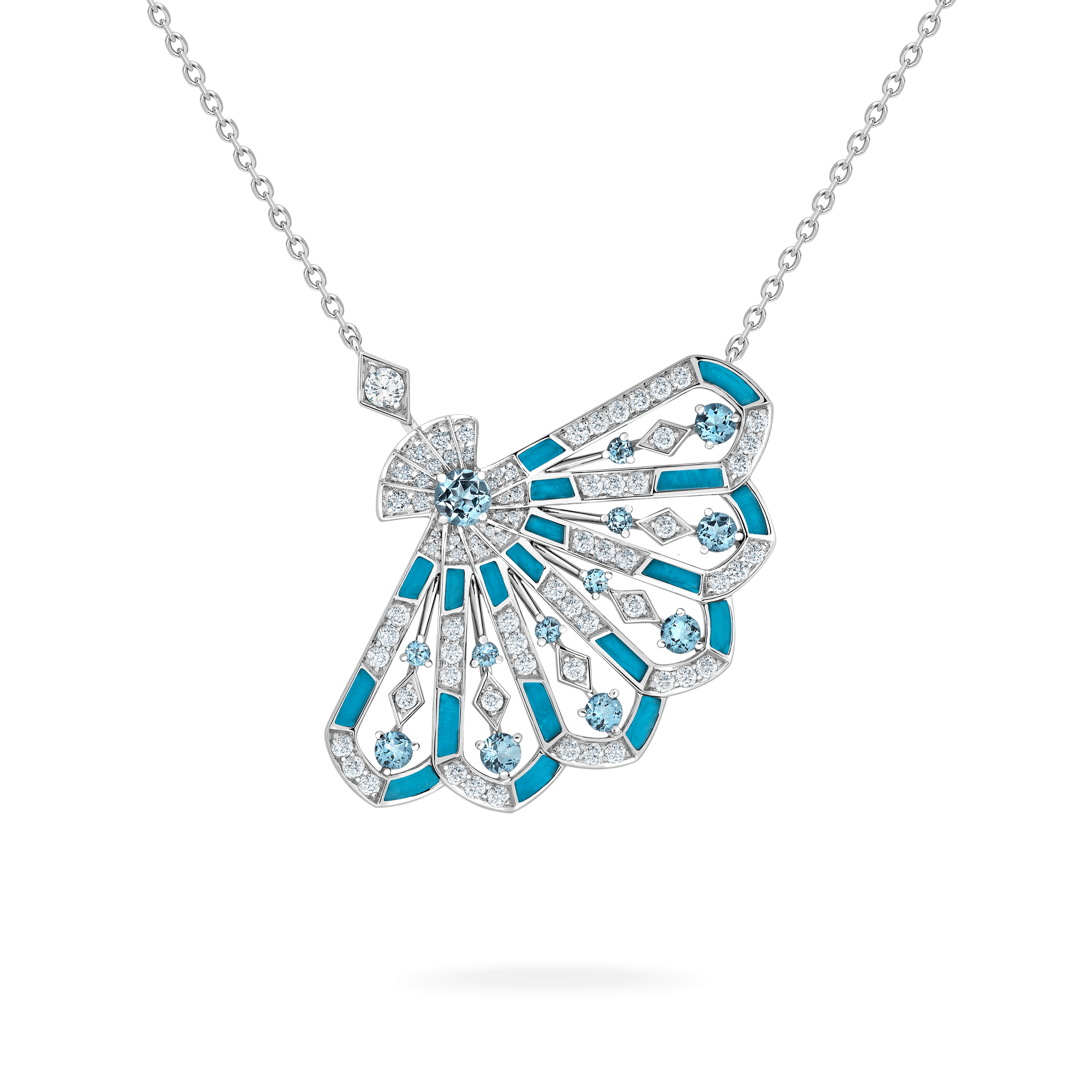 Fanfare
Fanfare Symphony Diamond and Aquamarine Pendant
In 18ct White Gold with Turquoise
Interpreting the delicate folds of a fan in diamonds and aquamarines, our Fanfare Symphony pendant is emboldened with flashes of turquoise inlay. Worn off-centre for a contemporary twist on tradition, the exquisite artistry of the openwork design is realised with a beautiful lightness of touch.
A captivating reminder of a fun-loving period in Garrard's history, our Fanfare Symphony jewels translate the flutter of a silk fan at a masquerade ball in harmonious pairings of coloured gemstones and ornamental hardstones. Read more
Every Garrard jewellery piece is truly special – an exquisite creation, made to order for you in our workshop. This item is accompanied by a lead time of 13 weeks. Should you require this piece sooner, please contact us.
Please get in touch if you are interested in purchasing this piece or would like to find out more.
+ 18 carat white gold, diamonds, aquamarines and turquoise
+ 74 round diamonds totalling 0.90 carats
+ 13 round aquamarines totalling 0.77 carats
+ 19 pieces of turquoise inlay
+ Length 42cm