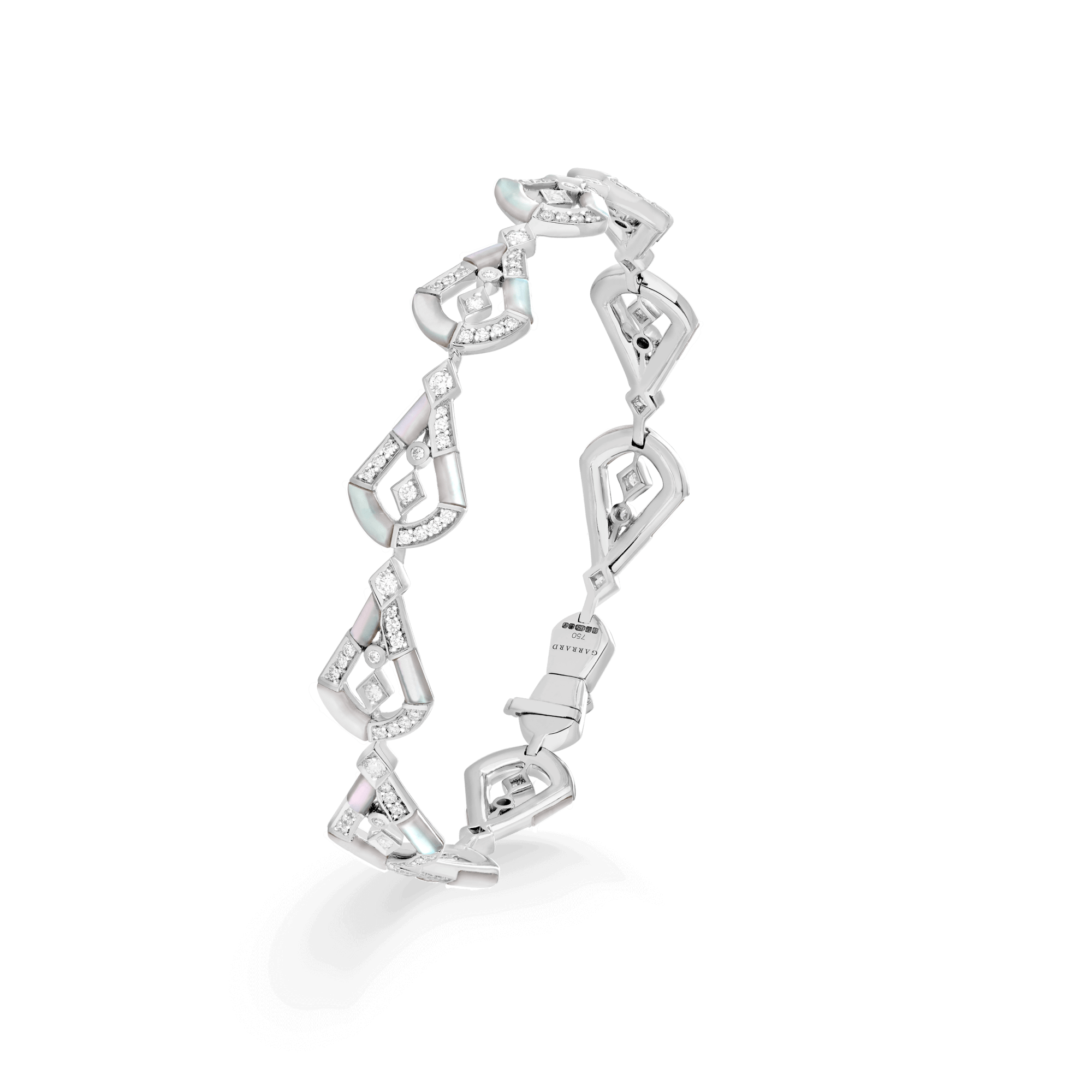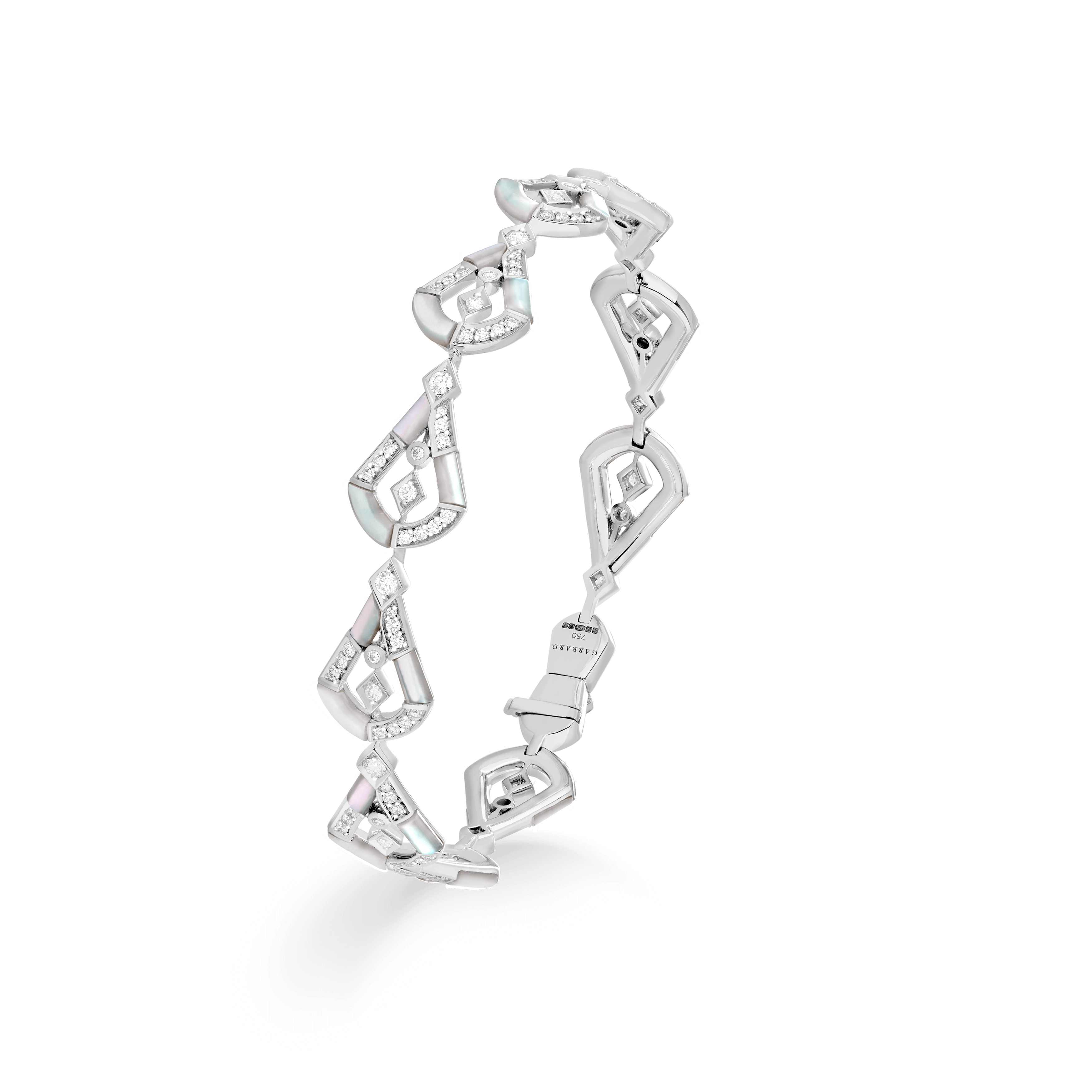 Fanfare Symphony Suite
Fanfare Symphony High Jewellery Diamond and Mother of Pearl Bracelet
In 18ct White Gold
Our Fanfare Symphony high jewellery bracelet features a minimalist interpretation of the Fanfare motif, with the individual leaves of a fan translated in sculpted openwork drops. Each delicate drop is seamlessly joined to the next, accentuated with the elegant lustre of white mother of pearl inlay, which shimmers in tandem with the diamonds.
Inspired by the opulent fans carried by ladies to the masquerade balls that were the height of fashion in Garrard's founding years, the round and geometric Windsor motif is seamlessly interwoven into the design of each openwork drop. The bracelet forms part of the Fanfare Symphony high jewellery suite, which also includes a fringe necklace and a pair of chandelier earrings. Read more
Please get in touch if you are interested in purchasing this piece or would like to find out more.
+ 18 carat white gold with diamonds and mother of pearl
+ 149 round diamonds totalling 1.30 carats
+ 32 pieces of white mother of pearl inlay totalling 3.56 carats
+ Total length: 18.5cm