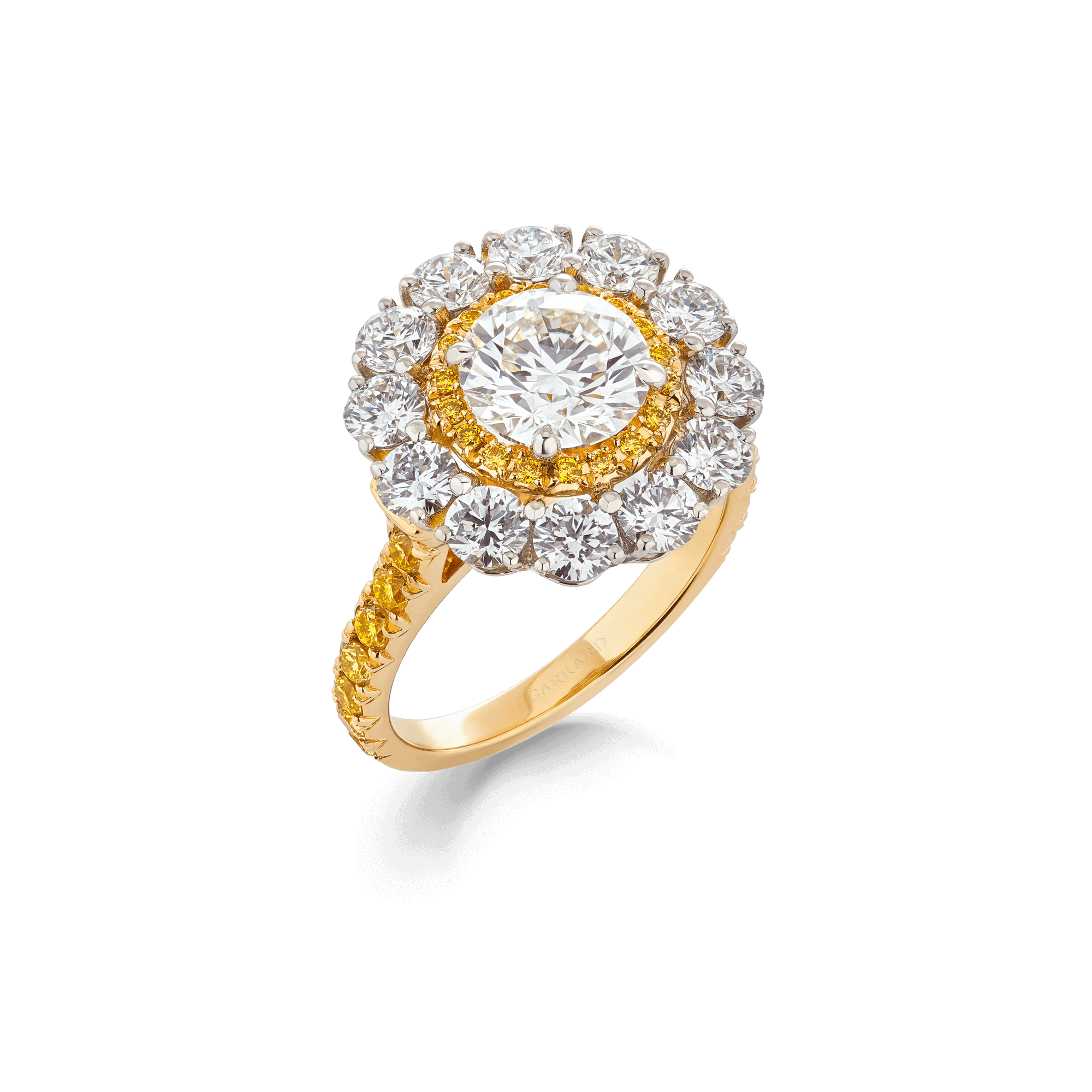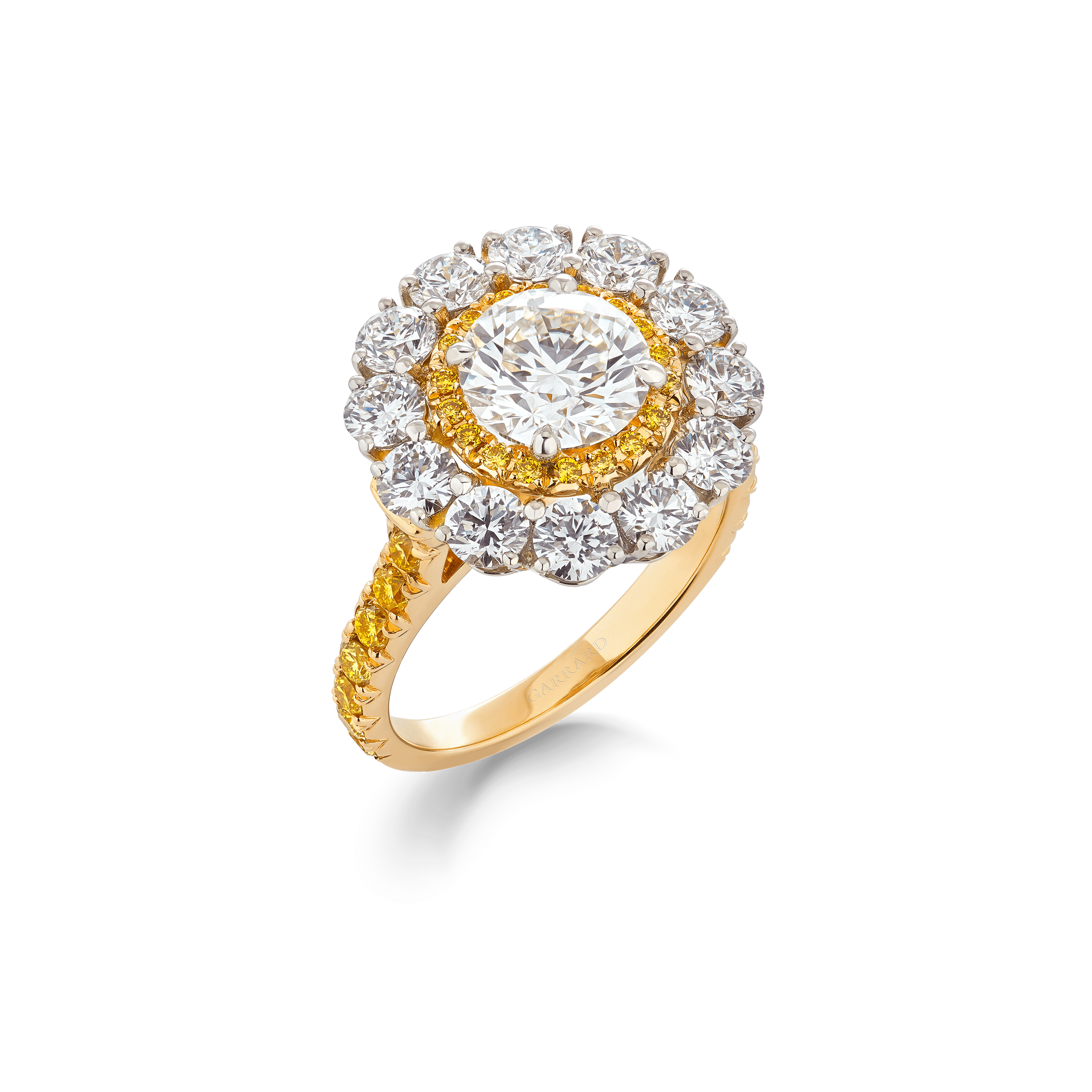 Harmony
Harmony Round Brilliant Diamond Double Cluster Engagement Ring
In 18 Carat Yellow Gold with White and Yellow Diamonds
A stellar design showcasing a superb 1.70 carat F VS2 round brilliant cut white diamond, accentuated with yellow diamond accents, our Harmony engagement ring is a vibrant showcase of our signature cluster setting. Designed to enhance the brilliant beauty of the centre stone, a luminous halo of yellow diamonds is accompanied by a second, scintillating cluster of white diamonds, with each accent stone perfectly positioned so that the light reflects back on the round brilliant cut diamond, intensifying its legendary sparkle.
With our bespoke engagement ring service, available to all clients, regardless of their budget, we can craft a Harmony engagement ring for you, set with the diamond or coloured gemstone of your choice. Read more
Every Garrard jewellery piece is truly special – an exquisite creation, made to order for you in our workshop. This item is accompanied by a lead time of 6 – 8 weeks. Should you require this piece sooner, please contact us.
If you have any special requirements, such as a specific date for which you require the item, please contact us to discuss options.
+ 18 carat yellow gold, white diamonds and yellow diamonds
+ Ring size 53
+ One GIA certified 1.70 carat F VS2 round brilliant cut white diamond
+ 34 round yellow diamonds totalling 0.66 carats
+ 12 round white diamonds totalling 1.72 carats
+ Total diamond weight 4.08 carats
+ One 0.01 carat round blue sapphire on inner band
+ Available in different carat weights and clarity and colour grades