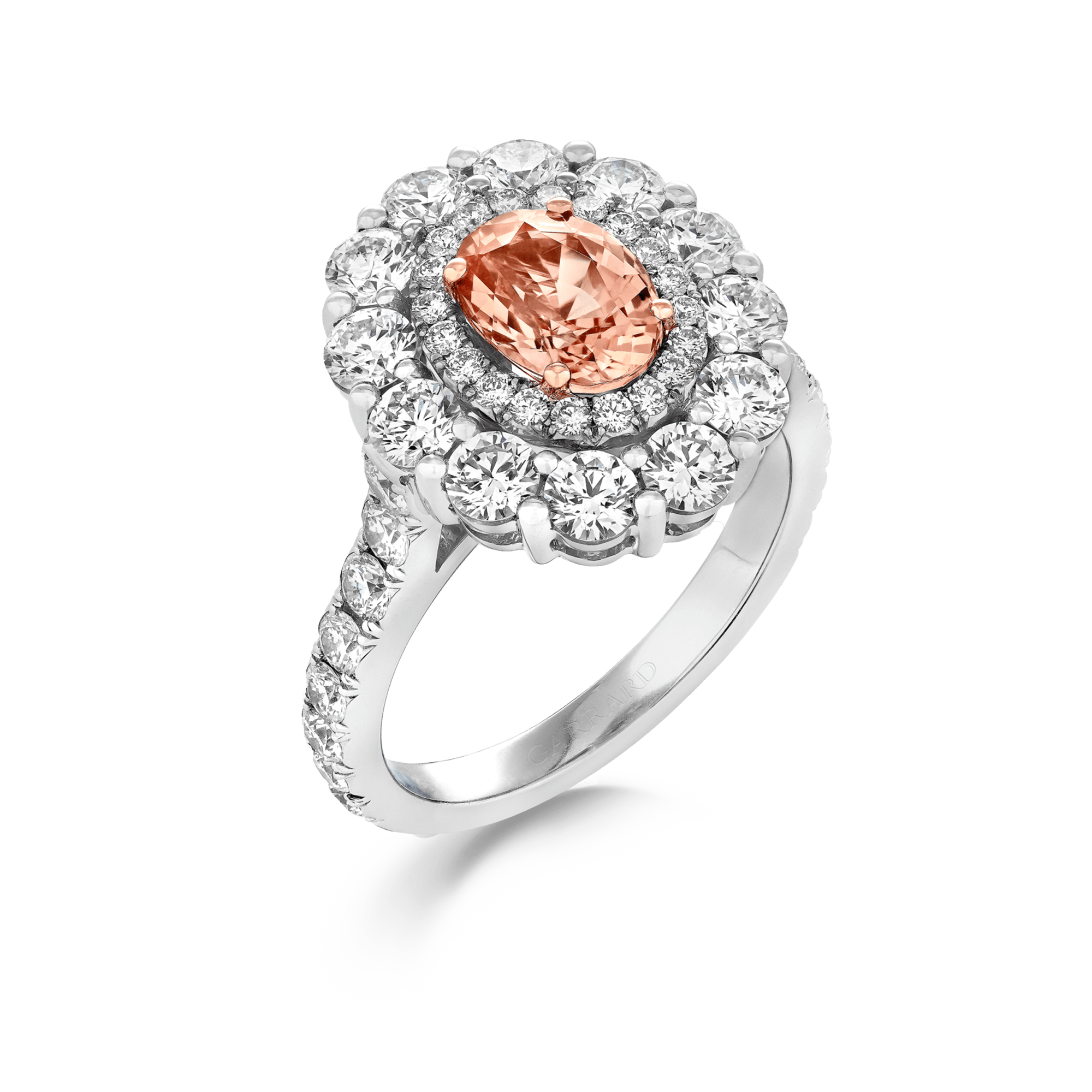 Jewelled Vault
Jewelled Vault 1.59ct Oval Padparadscha Sapphire and Diamond 1735 Double Cluster ring
in Platinum
From the Jewelled Vault, our 1735 Double Cluster ring features an entrancing centre stone: an unheated 1.59 carat oval Padparadscha sapphire with a rare pinkish-orange hue. A Garrard icon, the 1735 cluster setting places the Padparadscha sapphire in the centre of a double halo of round diamonds.
At Garrard we have a reputation for sourcing some of the finest Padparadscha sapphires in the world. Rare, collectable and adored by collectors, each originates from Sri Lanka, home to the finest Padparadscha sapphires. Please get in touch to find out more. Read more
If you have any special requirements, such as a specific date for which you require the item, please contact us to discuss options.
+ Platinum with padparadscha sapphire and diamonds
+ Ring Size 53
+ One GIA certified 1.59 carat oval Sri Lanka Padparadscha sapphire, no heat
+ 48 round white diamonds totalling 2.17 carats
+ Can be resized +/- one size, please allow 2-3 weeks (for other sizes, allow a lead time of eight weeks)