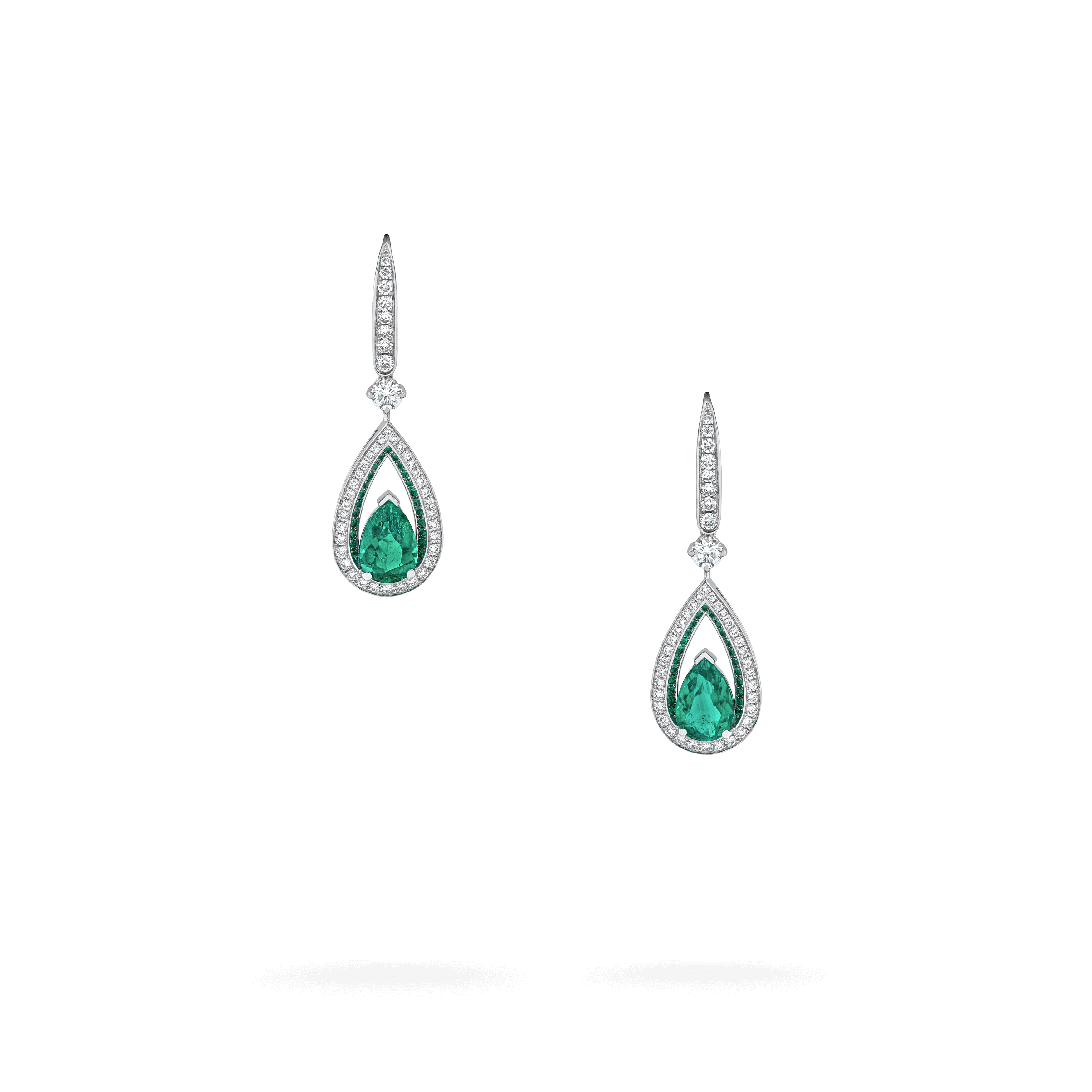 Jewelled Vault
Jewelled Vault Emerald and Diamond High Jewellery Drop Earrings
In 18 Carat White Gold
Suspended from elegant pavé diamond swan necks, our emerald and diamond high jewellery earrings are a colourful twist on a classic. Two top quality, certified pear shape Colombian emeralds weighing approximately 1.50 carats each are showcased within teardrop shape surrounds, with vibrant rows of round emeralds complementing the exquisite pear shape stones captured within.
Rarefied and always remarkable, Garrard sources only the finest Colombian emeralds displaying a vibrant bottle green colour, even saturation and high degree of transparency for the Jewelled Vault. Read more
Currently out of stock
If you have any special requirements, such as a specific date for which you require the item, please contact us to discuss options.
+ 18 carat white gold with emeralds and diamonds
+ One GRS certified pear shape Colombian emerald weighing 1.42 carats, minor enhancement
+ One GRS certified pear shape Colombian emerald weighing 1.51 carats, insignificant enhancement
+ 46 round emeralds totalling 0.34 carats
+ Total emerald weight 3.27 carats
+ 86 round diamonds totalling 1.08 carats