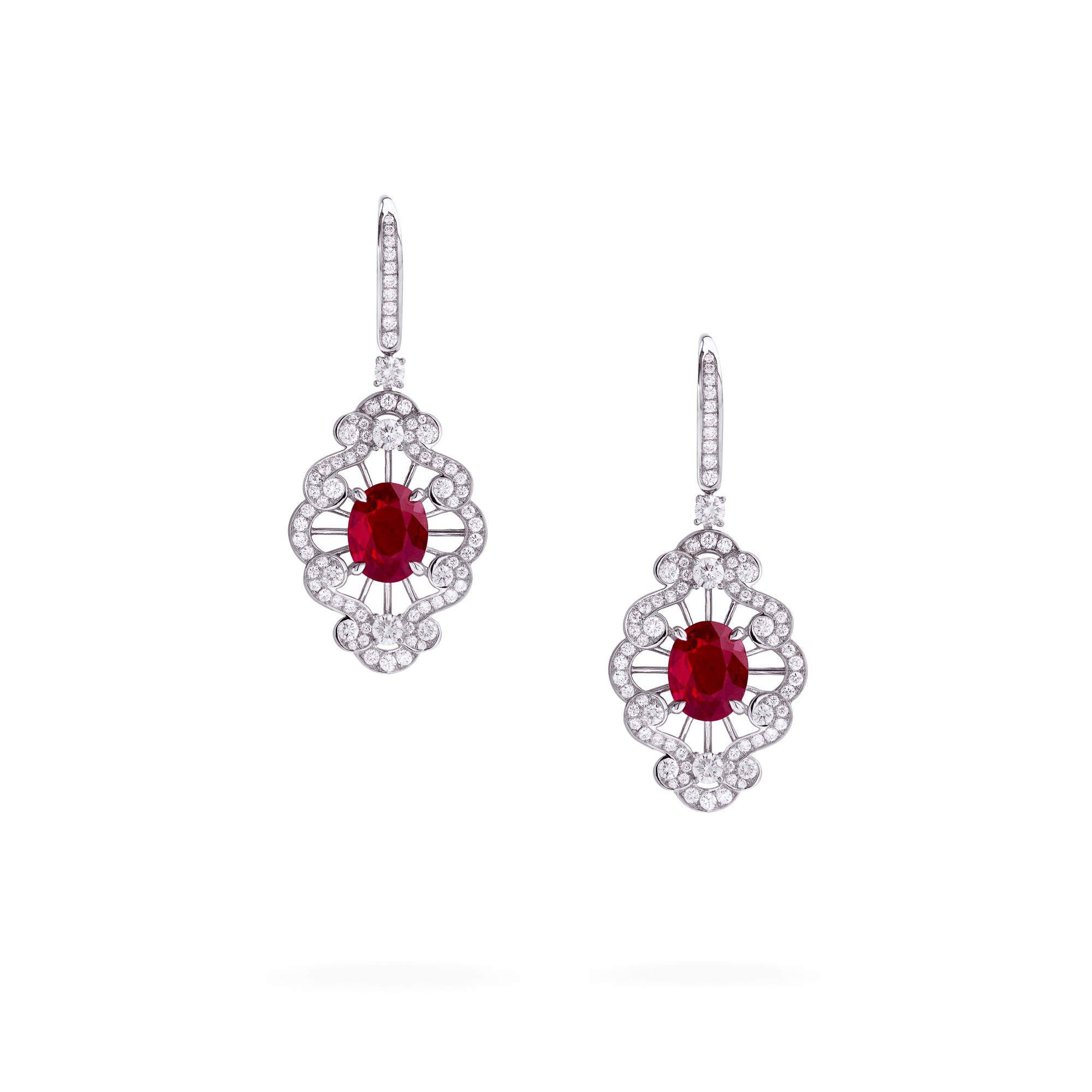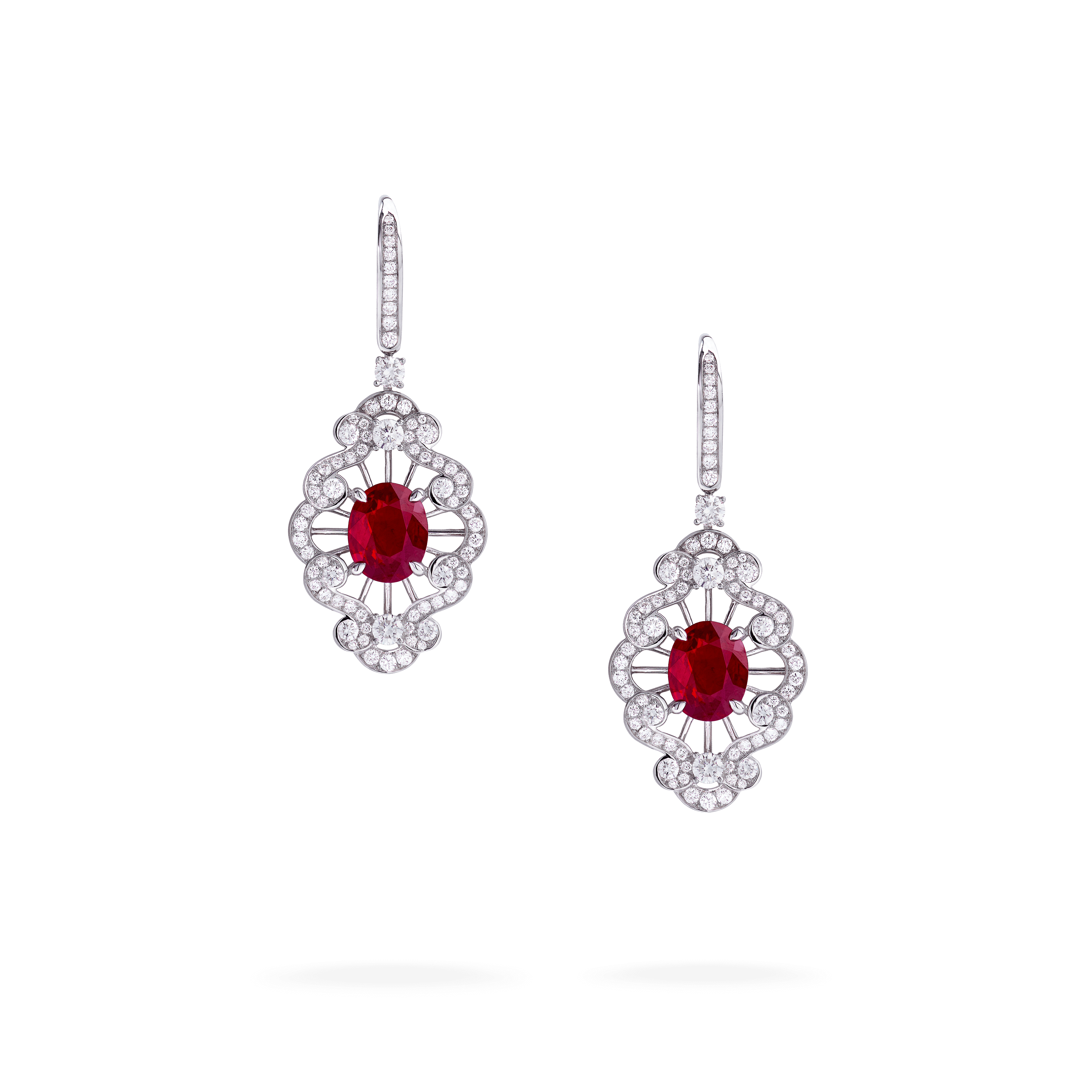 Jewelled Vault
Jewelled Vault Ruby and Diamond High Jewellery Earrings
In 18ct White Gold
From the Jewelled Vault, home to our most outstanding gemstones, our ruby and diamond high jewellery earrings showcase two exceptional, certified oval rubies weighing approximately 3 carats each. Framed by elegant diamond scrolls, linked by radiating goldwork in 18 carat white gold, these wonderfully rare rubies display the pure, vivid red Pigeon's Blood hue associated with the very best rubies in the world.
Rarefied and always remarkable, Garrard selects only stellar rubies displaying a vivid crimson hue – passionate and pure – for its Jewelled Vault creations. Read more
Currently out of stock
Please get in touch if you are interested in purchasing this piece or would like to find out more.
+ 18 carat white gold with rubies and diamonds
+ Two GRS certified oval Pigeon's Blood rubies weighing 3.02 carats and 2.96 carats
+ Total ruby weight 5.98 carats
+ 152 round diamonds totalling 2.16 carats