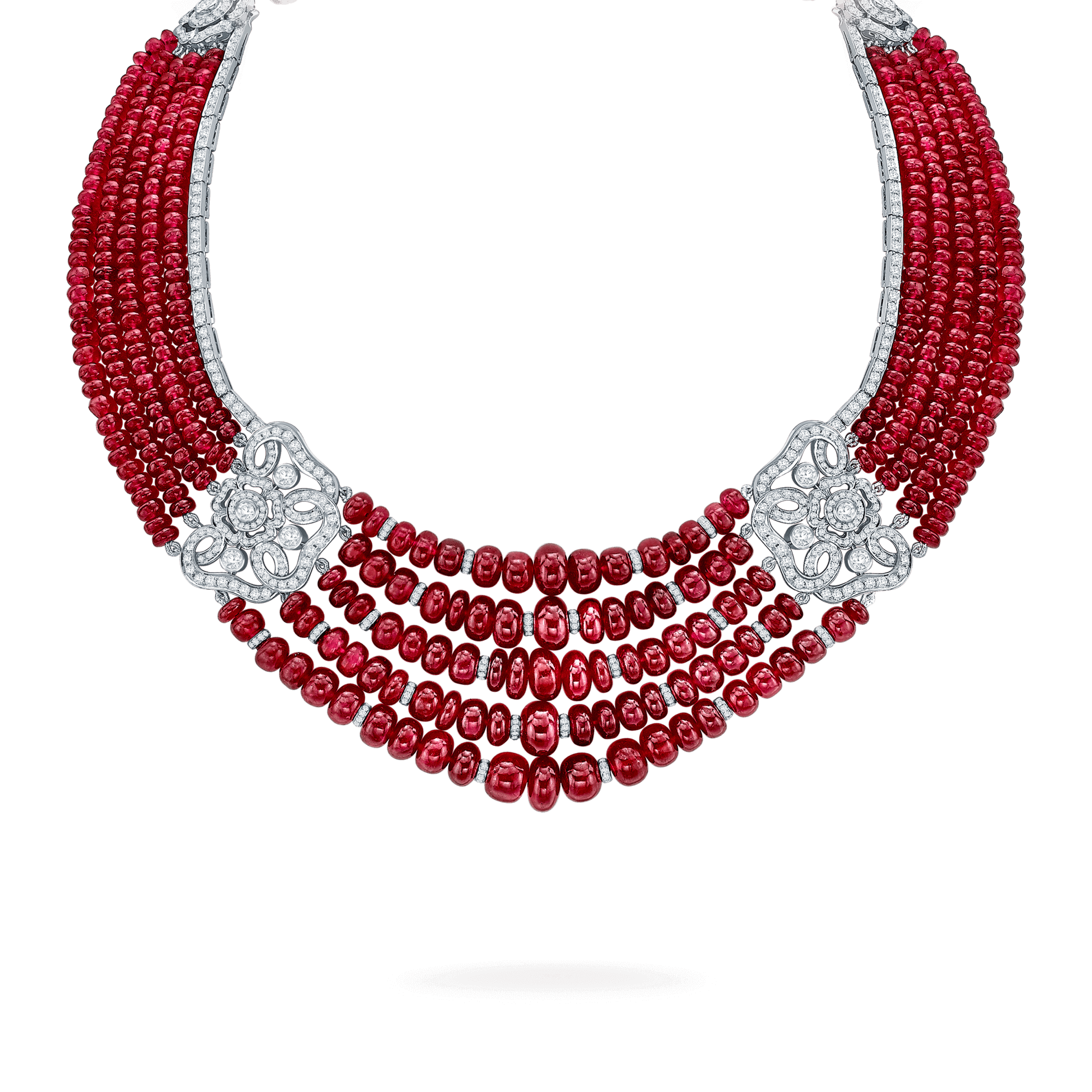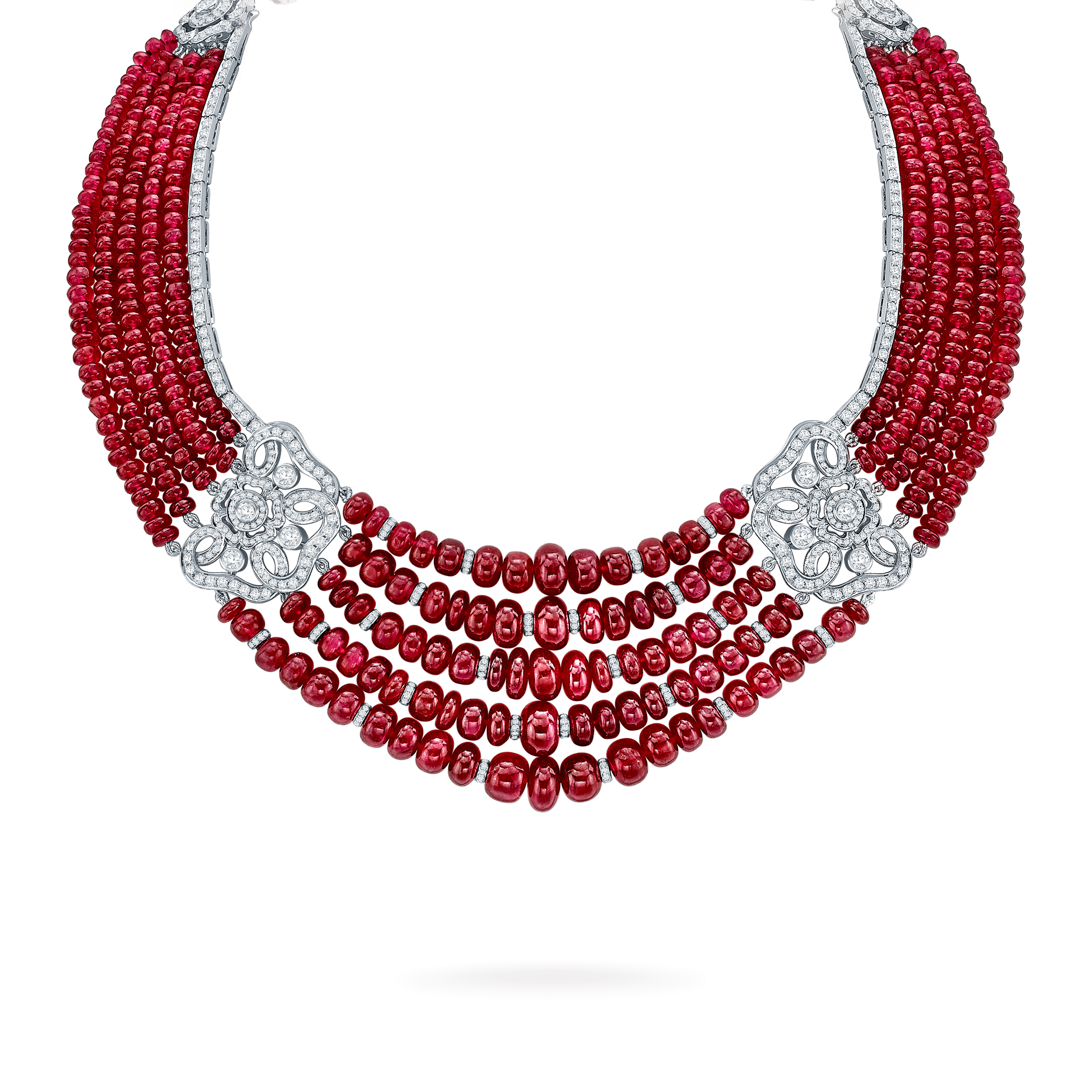 Red Rose Suite
Red Rose High Jewellery Ruby and Diamond Necklace
In 18ct White Gold
Brought to life in polished ruby button beads, our opulent five-strand Red Rose high jewellery necklace perfectly captures the vivid hue of a crimson rose. Showcasing a remarkable 502 rubies weighing more than 500 carats, intricate diamond-set rose motifs unite the extravagant strings of beads. Scintillating accents among the rich, red gemstones, diamond-set rondels nestle between the ruby beads and a beautifully articulated row of diamonds traces the upper edge of the necklace, leading to two diamond roses, positioned either side of the pavé diamond ball clasp.
This breath-taking ruby necklace is part of the Red Rose high jewellery suite, which also includes a pair of ruby and diamond earrings. Read more
If you have any special requirements, such as a specific date for which you require the item, please contact us to discuss options.
+ 18 carat white gold, rubies and diamonds
+ 502 rubies totalling 515 carats
+ 677 round diamonds totalling 14.59 carats
+ 240 rondel diamonds totalling 1.20 carats
+ Total diamond weight 15.79 carats
+ Necklace length: 43cm