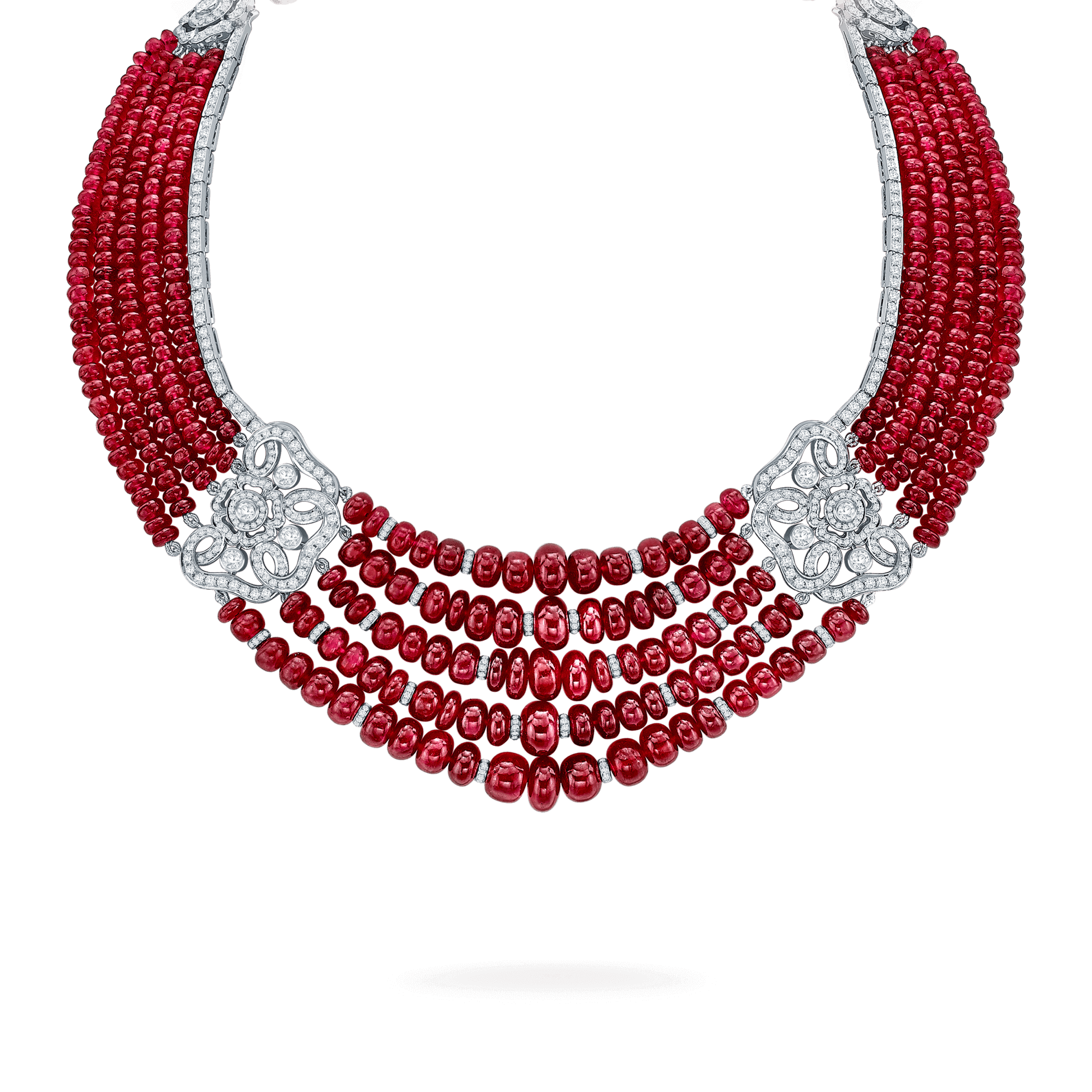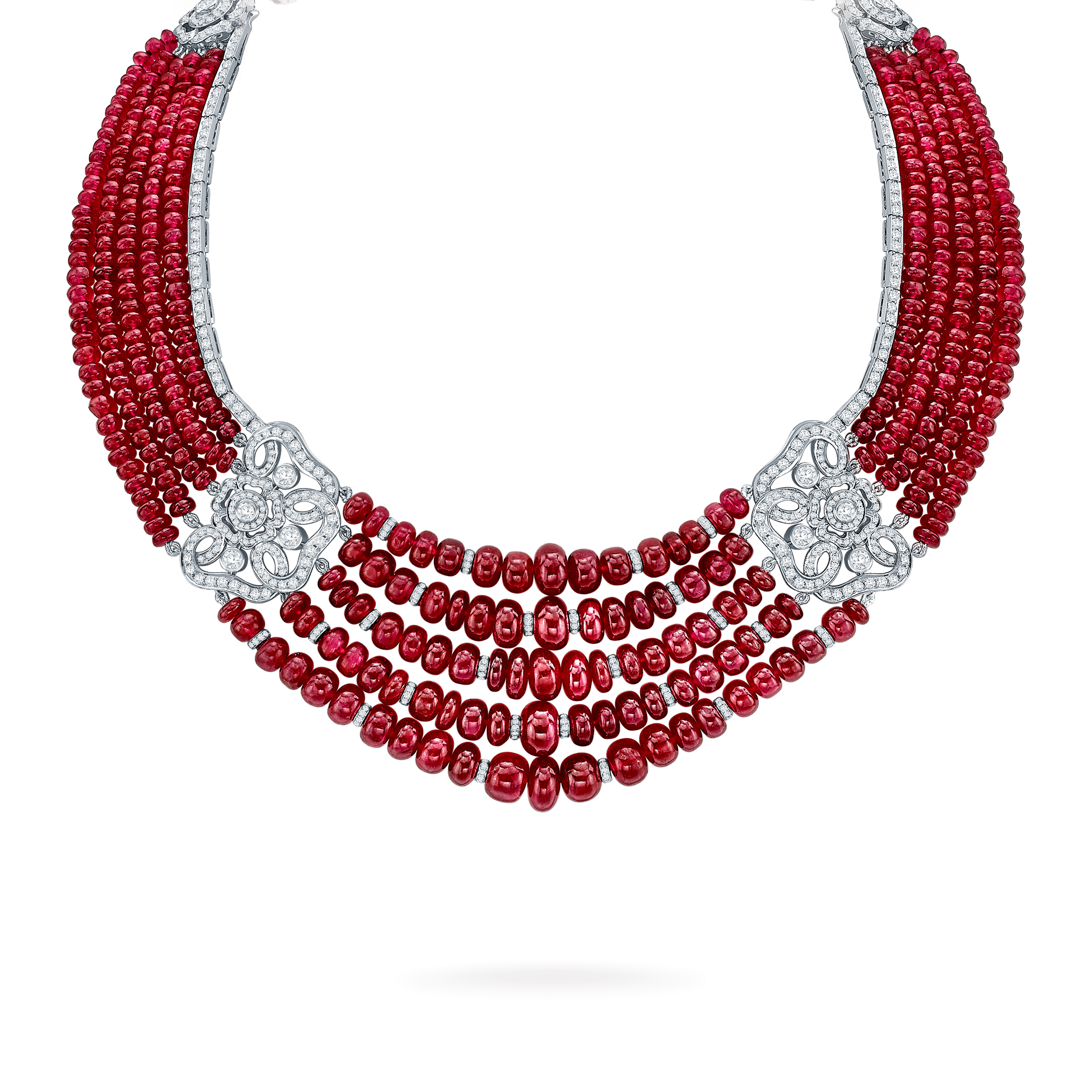 Red Rose Suite
Red Rose High Jewellery Ruby and Diamond Necklace
In 18ct White Gold
Brought to life in polished ruby button beads, our opulent five-strand Red Rose high jewellery necklace perfectly captures the vivid hue of a crimson rose. Showcasing a remarkable 502 rubies weighing more than 500 carats, intricate diamond-set rose motifs unite the extravagant strings of beads. Scintillating accents among the rich, red gemstones, diamond-set rondels nestle between the ruby beads and a beautifully articulated row of diamonds traces the upper edge of the necklace, leading to two diamond roses, positioned either side of the pavé diamond ball clasp.
This breath-taking ruby necklace is part of the Red Rose high jewellery suite, which also includes a pair of ruby and diamond earrings. Read more
Currently out of stock
Please get in touch if you are interested in purchasing this piece or would like to find out more.
+ 18 carat white gold, rubies and diamonds
+ 502 rubies totalling 515 carats
+ 677 round diamonds totalling 14.59 carats
+ 240 rondel diamonds totalling 1.20 carats
+ Total diamond weight 15.79 carats
+ Necklace length: 43cm