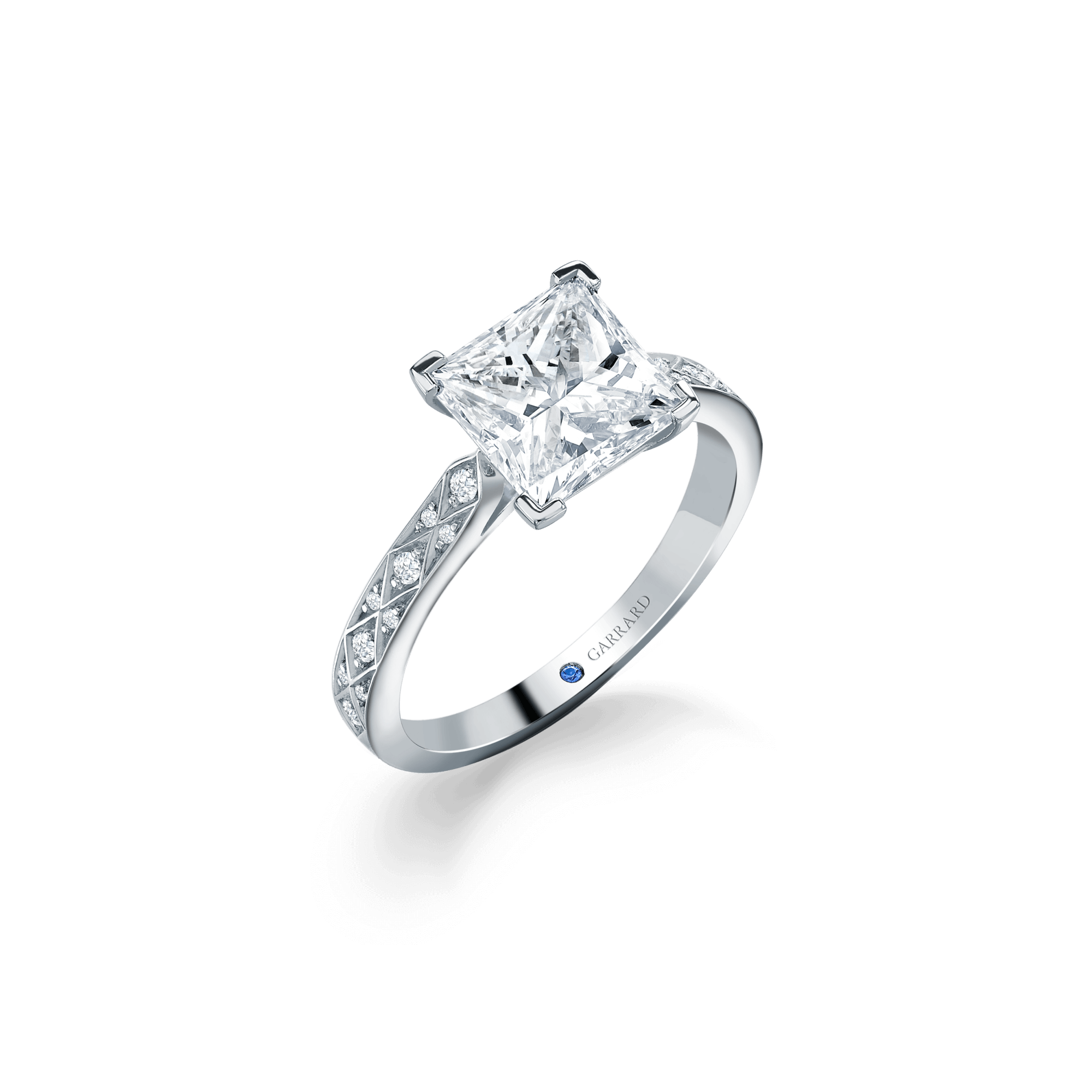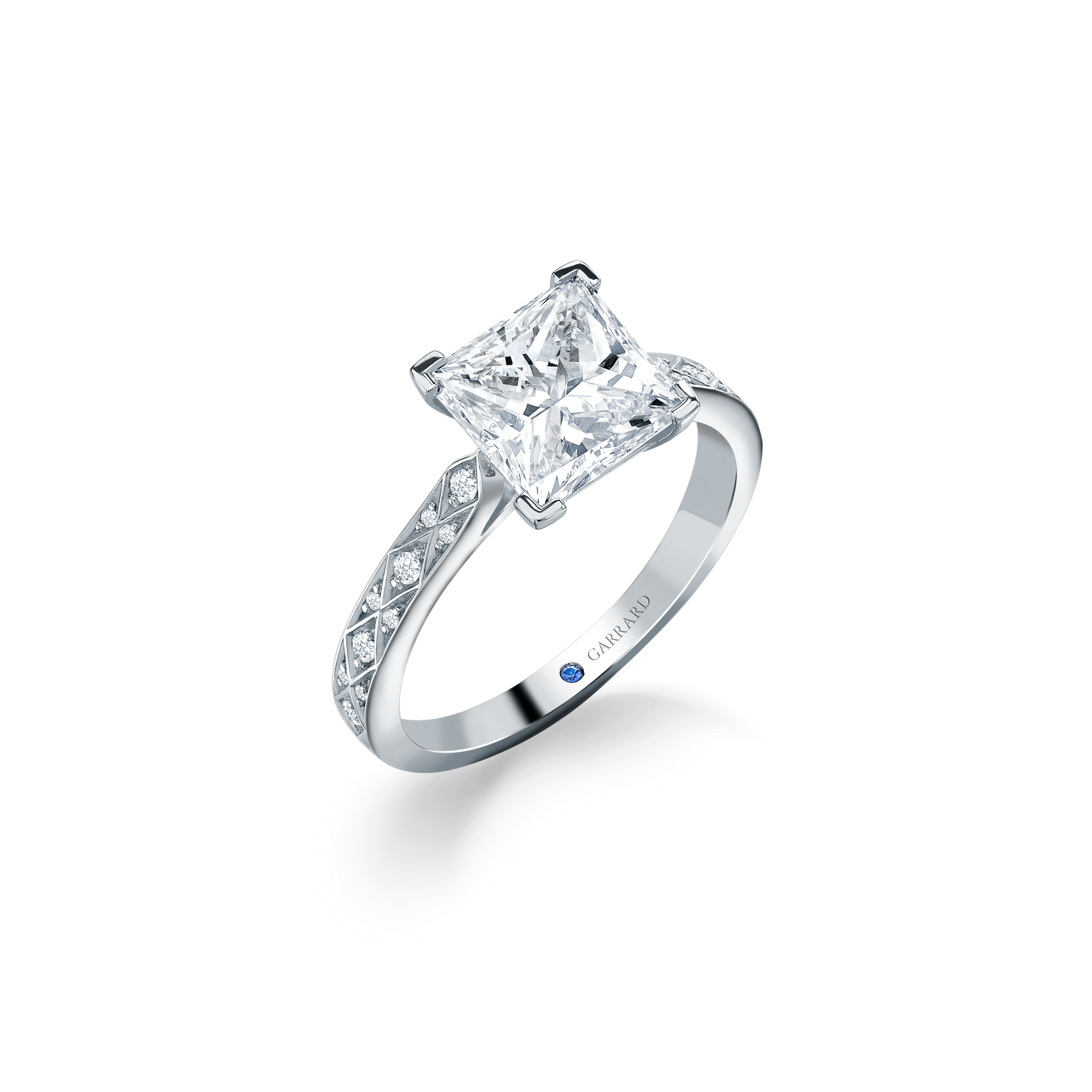 Signature
Signature Princess Cut Diamond Solitaire Engagement Ring
In Platinum with Diamonds
A finely detailed design that weaves in references to Garrard's regal past, our Signature solitaire engagement ring is set with an impressive 2.15 carat F VVS1 princess cut diamond. A square diamond cut with distinctive, chevron-like facets, the contemporary silhouette of the centre stone is the perfect complement to the intricately patterned diamond band – a graphic interpretation of the Windsor motif.
With our bespoke engagement ring service, available to all clients, regardless of their budget, we can craft a Signature engagement ring for you, set with the diamond or coloured gemstone of your choice. Read more
Currently out of stock
If you have any special requirements, such as a specific date for which you require the item, please contact us to discuss options.
+ Platinum and diamonds
+ Ring size 52
+ One GIA certified 2.15 carat F VVS1 princess cut diamond
+ 20 round diamonds totalling 0.07 carats
+ Total diamond weight 2.22 carats
+ One 0.01 carat round blue sapphire on inner band
+ Available in different carat weights and clarity and colour grades