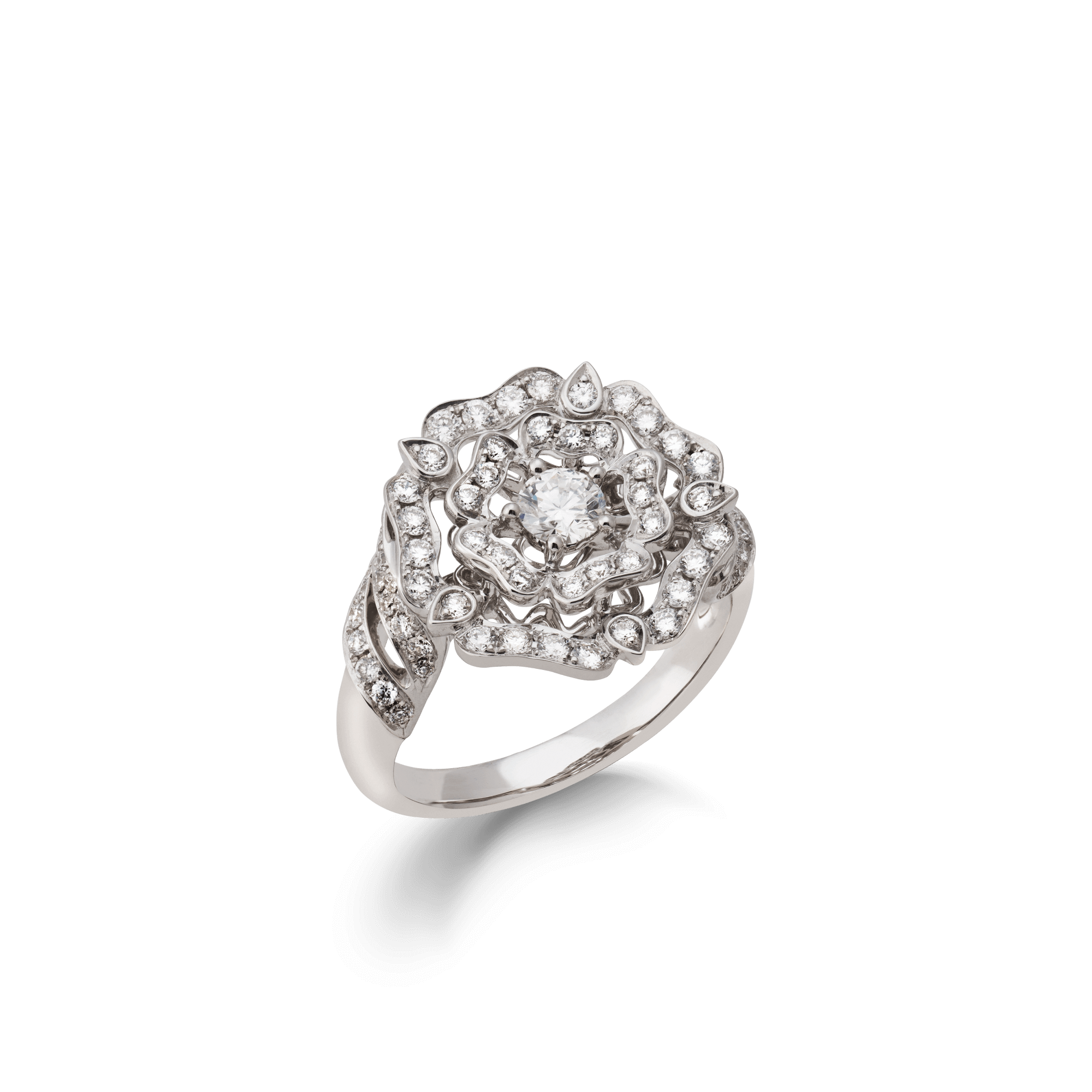 Tudor Rose
Tudor Rose Diamond Ring
In 18ct White Gold
Beautifully crafted to display delicate volume, the ruffled silhouette of an English rose unfurls upon our Tudor Rose ring. Each petal shimmers with brilliance, accompanied by diamond leaves that entwine around the 18 carat white gold band, highlighting the exquisite delicacy of this classic bloom.
Our Tudor Rose jewels translate the heraldic emblem of England in beautiful, stylised designs imbued with powerful meaning. With its origin in marriage, when the heraldic emblems of two families combined, rose upon rose, to symbolise unity, our modern-day Tudor Rose is the perfect expression of togetherness. Read more
If you have any special requirements, such as a specific date for which you require the item, please contact us to discuss options.
+18 carat white gold with diamonds
+83 round diamonds totalling 0.84 carats