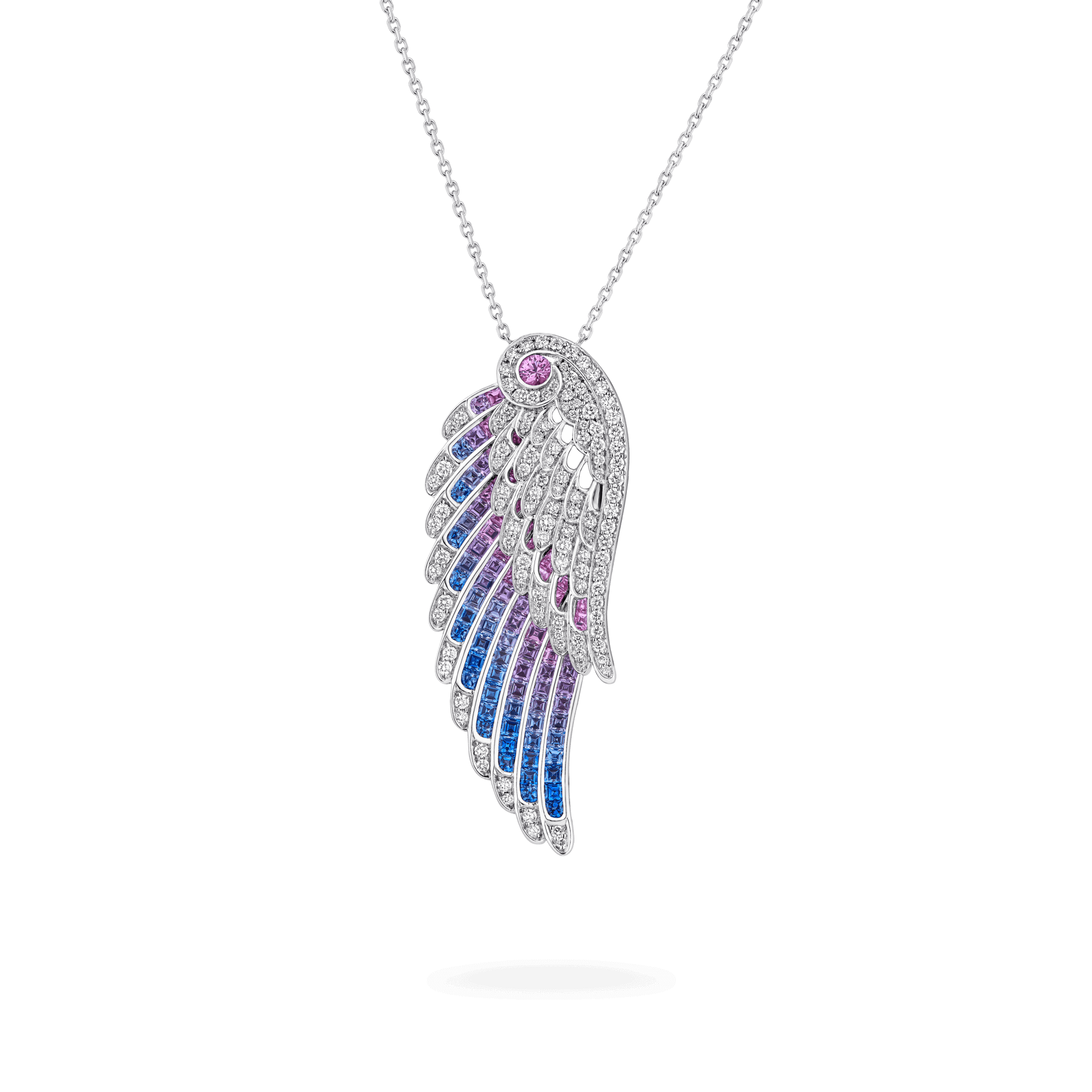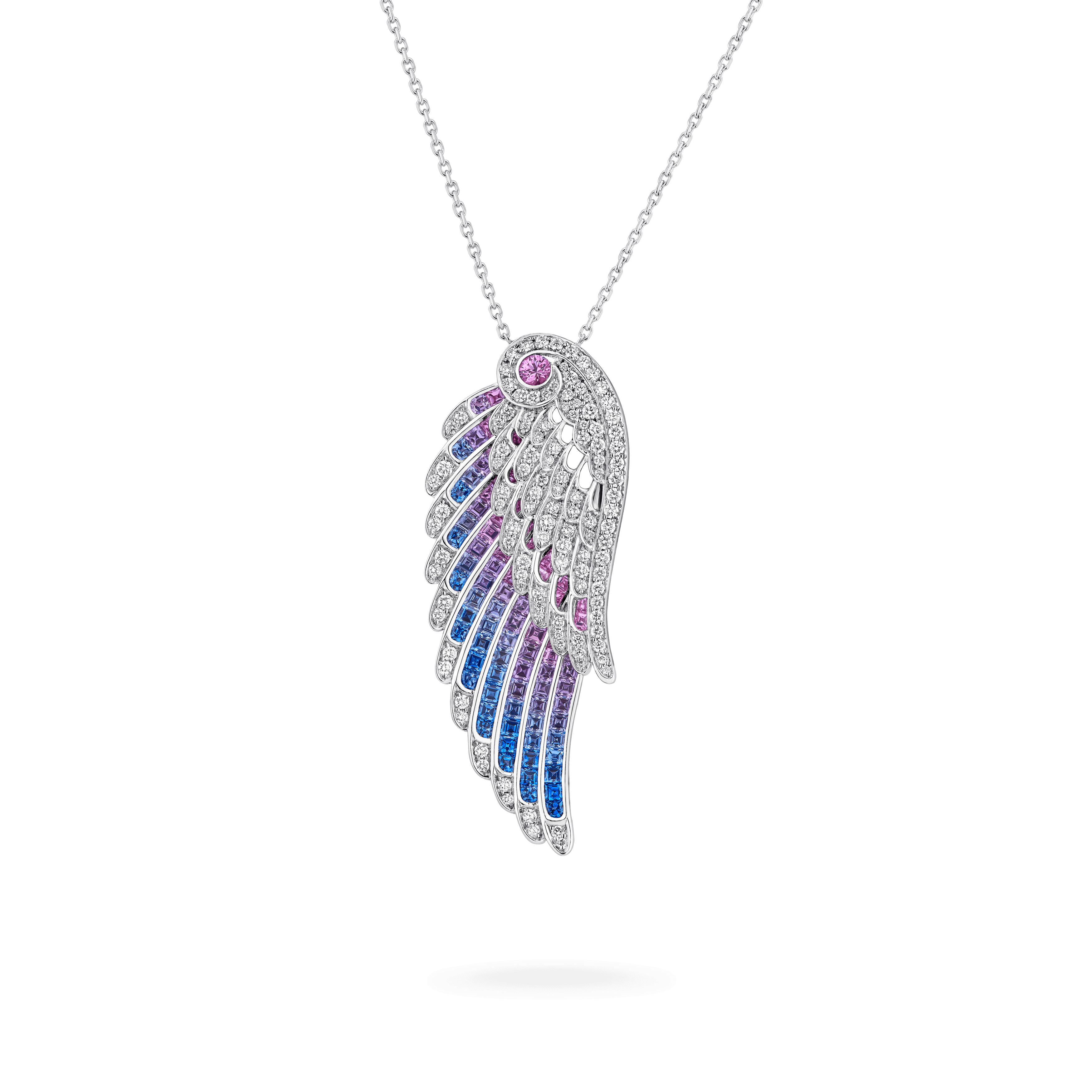 Wings Embrace
Wings Embrace Bird of Paradise Slider Pendant
In 18ct White Gold with Diamonds and Sapphires
Our Wings Embrace Bird of Paradise slider pendant takes its inspiration from the brightly coloured bird best known for performing elaborate dances, with pink, purple and blue sapphires combined to create a breathtaking ombré effect. Intricately crafted so that the overlapping wings move independently of each other, the openwork diamond wing features spaces between the feathers, giving glimpses of the graduated gemstones beneath.
Inspired by the dazzling ombré effect visible in the plumage of the natural world, Garrard's designers have introduced calibré gemstones in a vibrant mix of hues for the perfect, contemporary update to the Wings Embrace collection. Read more
Please get in touch if you are interested in purchasing this piece or would like to find out more.
+ 18 carat white gold with sapphires and diamonds
+ 37 round and calibré cut pink sapphires totalling 2.48 carats
+ 33 calibré cut purple sapphires totalling 1.90 carats
+ 25 calibré cut blue sapphires totalling 0.68 carats
+ 150 round diamonds totalling 1.73 carats