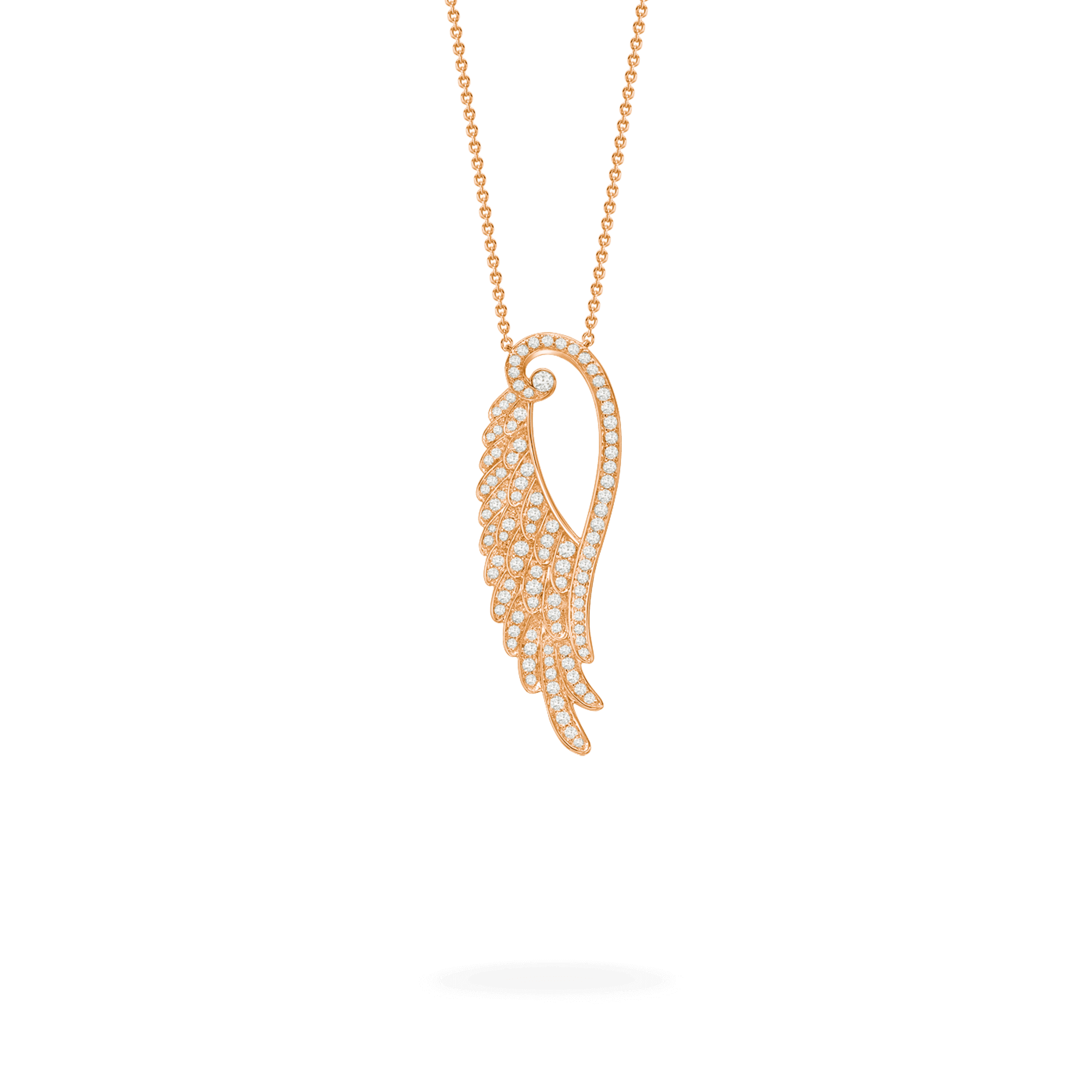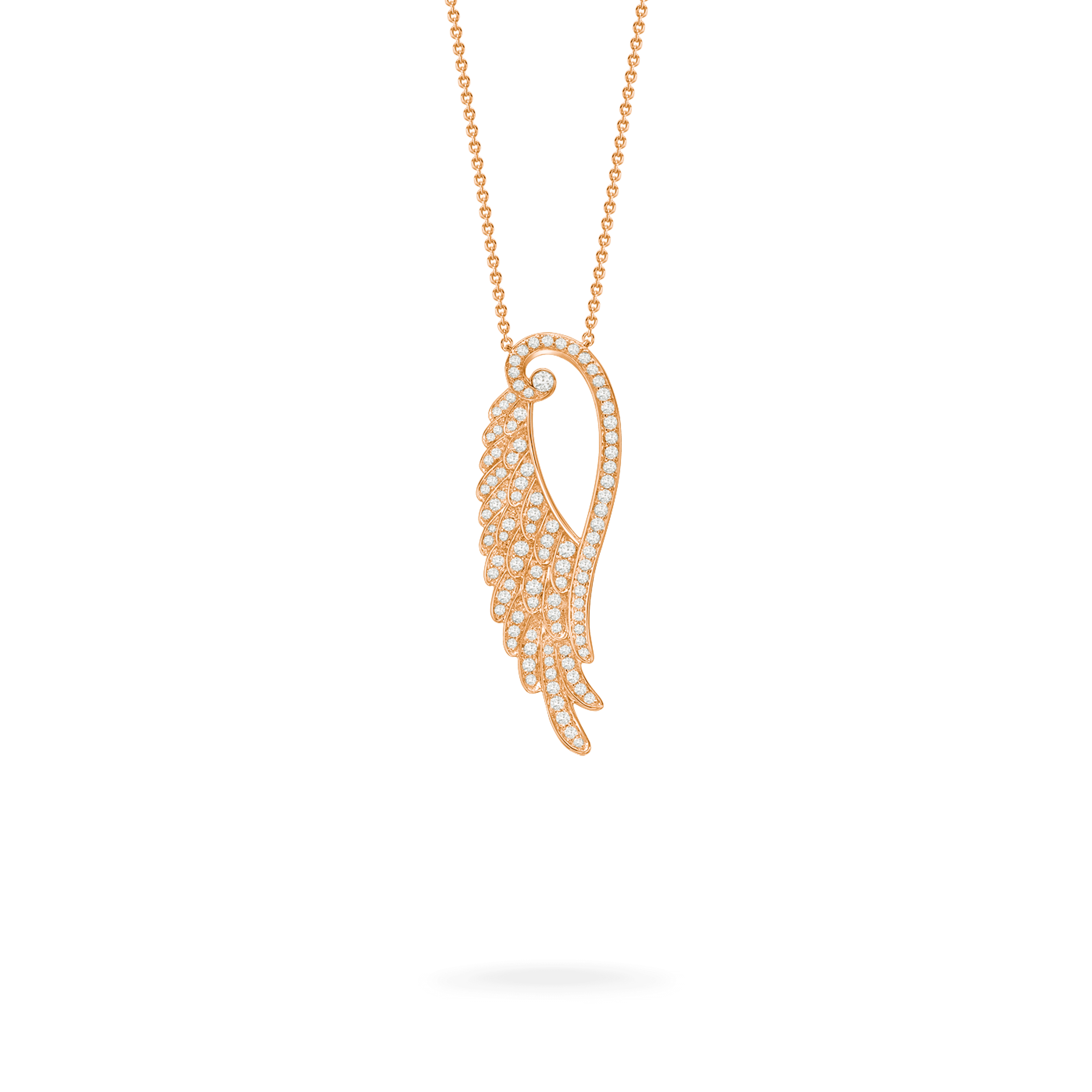 Wings Embrace
Wings Embrace Diamond Pendant
In 18ct Rose Gold
Suspended from a delicate rose gold chain, our Wings Embrace diamond pendant evokes the feeling of being gently held within the wings of an angel. With each ruffled feather clearly defined in diamonds, the pendant traces the wing's swooping curves, accentuating the serene beauty and symbolism of this much-loved motif.
Highlighting the definition of the feathers, diamonds, alongside calibré cut gemstones in soft pastel hues, create a graceful and delicate counterpoint to the boldly feminine silhouette of our Wings Embrace jewels. Read more
If you have any special requirements, such as a specific date for which you require the item, please contact us to discuss options.
+ 18 carat rose gold with diamonds
+ 99 round diamonds totalling 0.75 carats
+ Total length 42cm
+ Wing motif measures 42mm x 13mm