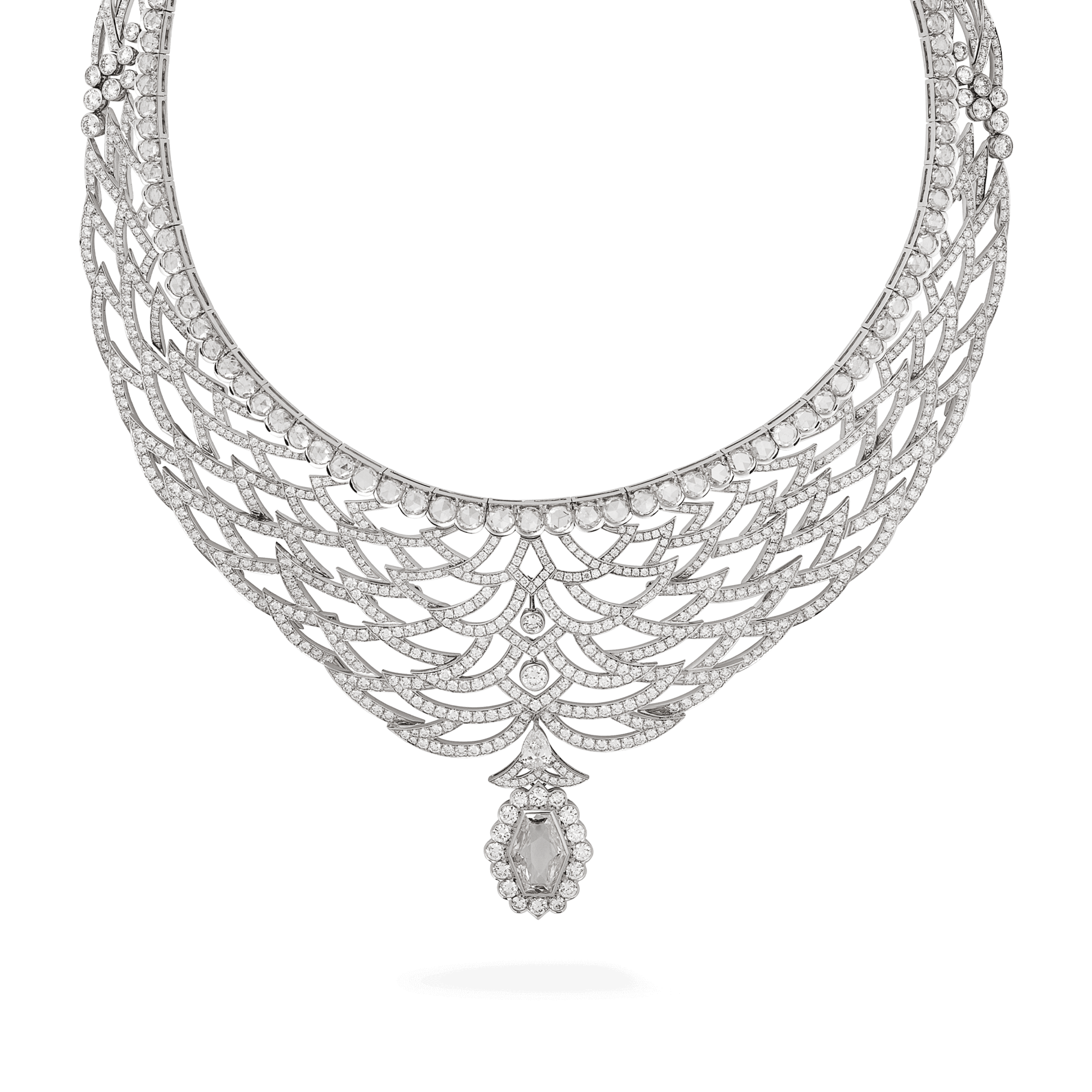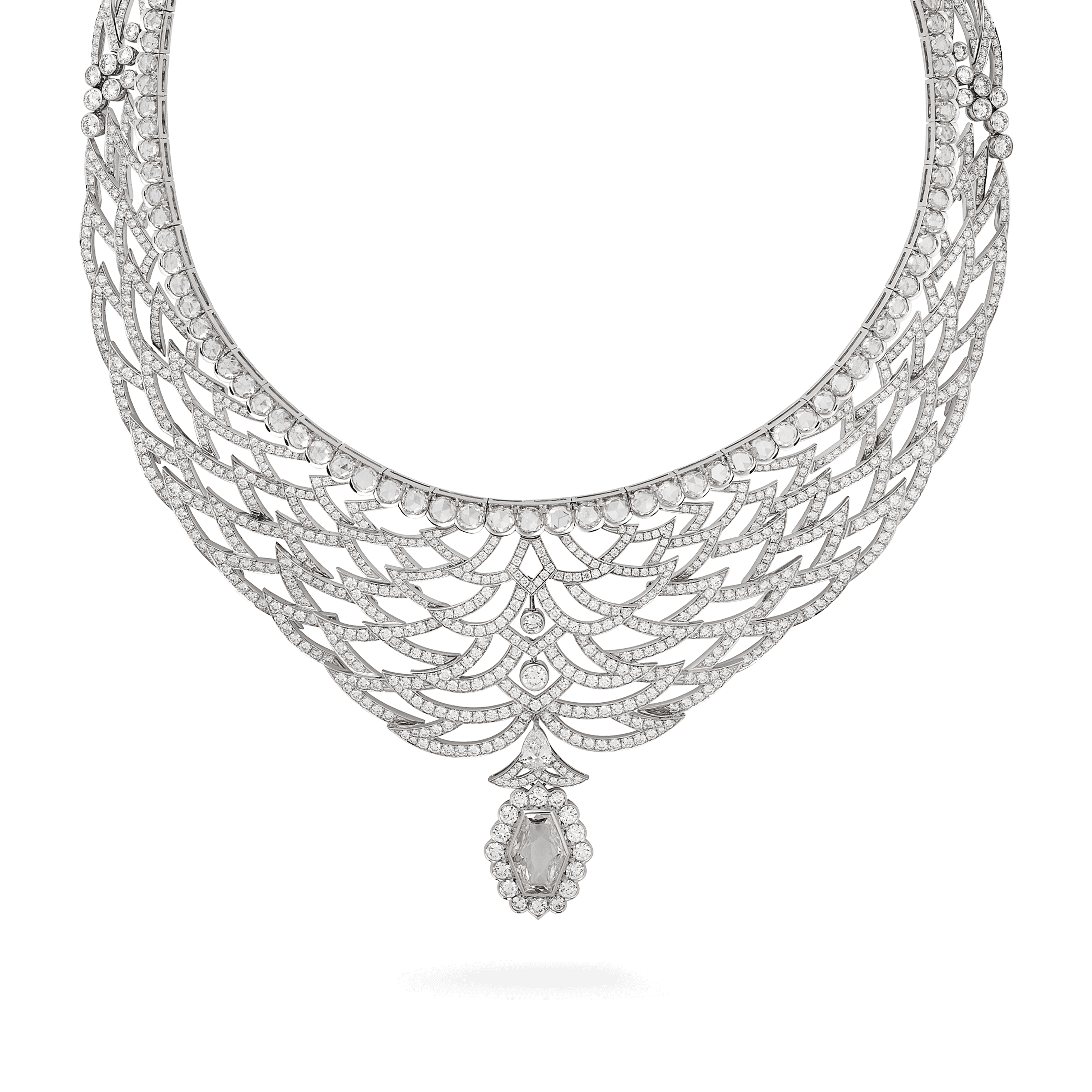 Wings Lace High Jewellery Diamond Necklace
In 18ct White Gold
The intricate openwork of our Wings Lace high jewellery necklace illuminates its white diamonds throughout. The gentle curvature and softened edges allow for a dazzling and elegant silhouette.
Using shape and movement to evoke the feeling of being held within the wings of an angel, our iconic Wings jewels bring ethereal elegance to this much-loved motif. Read more
Please get in touch if you are interested in purchasing this piece or would like to find out more.
+ GIA certified 2.98 carat rose cut diamond
+ GIA certified 0.55 carat E VS2 pear shape diamond
+ 113 rose cut diamonds totalling 19.74 carats
+ 1,046 round diamonds totalling 22.82 carats
+ Total diamond weight 46.09 carats