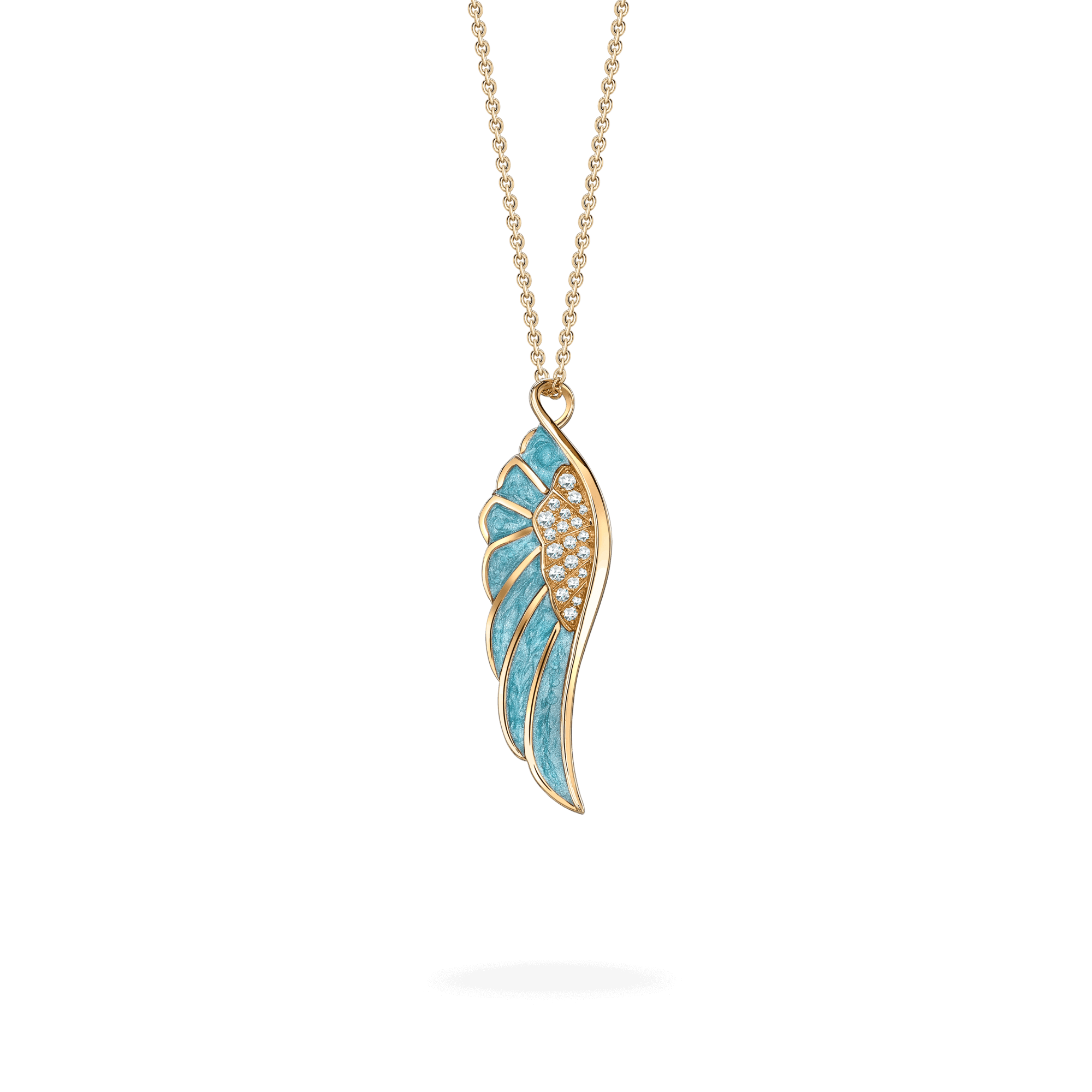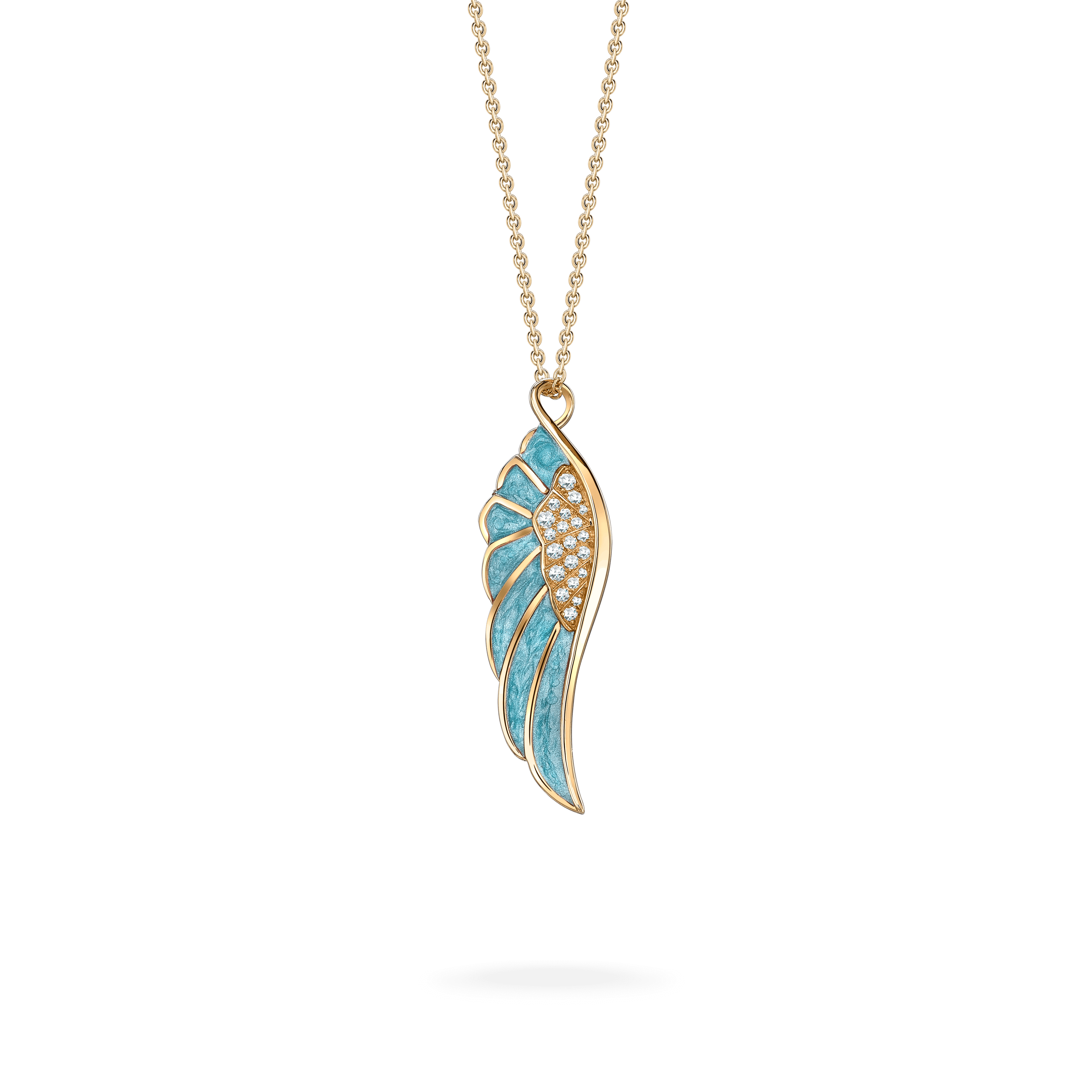 Wings Reflection
Wings Reflection Summer Enamel Pendant
In 18ct Yellow Gold with Diamonds
Our Wings Reflection Summer Enamel pendant is a radiant talisman that evokes the colour of the ocean sparkling beneath the blazing sun. Symbolic of peace, purity and protection, the evocative design traces the wing's sculptural silhouette in yellow gold and shimmering blue enamel, accented with pavé diamonds.
Inspired by the softly iridescent feathers on an angel's wings, our Wings Reflection fine jewellery collection captures the mood of the passing seasons in shining enamel: blush pink for spring, azure blue for summer, deep red for autumn and iridescent white for winter. Read more
Every Garrard jewellery piece is truly special – an exquisite creation. This item is accompanied by a lead time of 7 – 8 weeks.
Please get in touch if you are interested in purchasing this piece or would like to find out more.
+ 18 carat yellow gold with diamonds and blue enamel
+ 20 round diamonds totalling 0.20 carats
+ Presented on a 45cm trace chain with a jump ring at 40cm