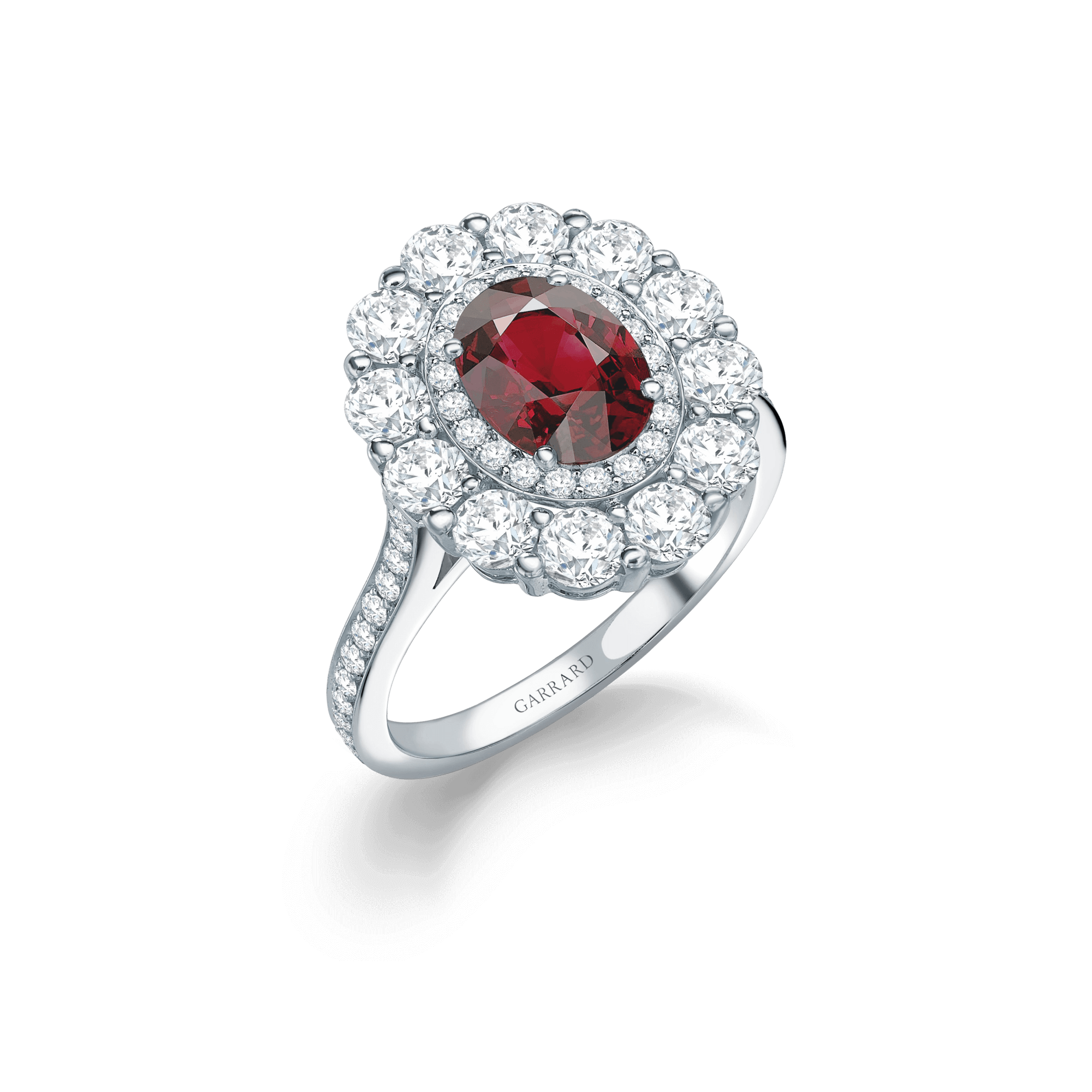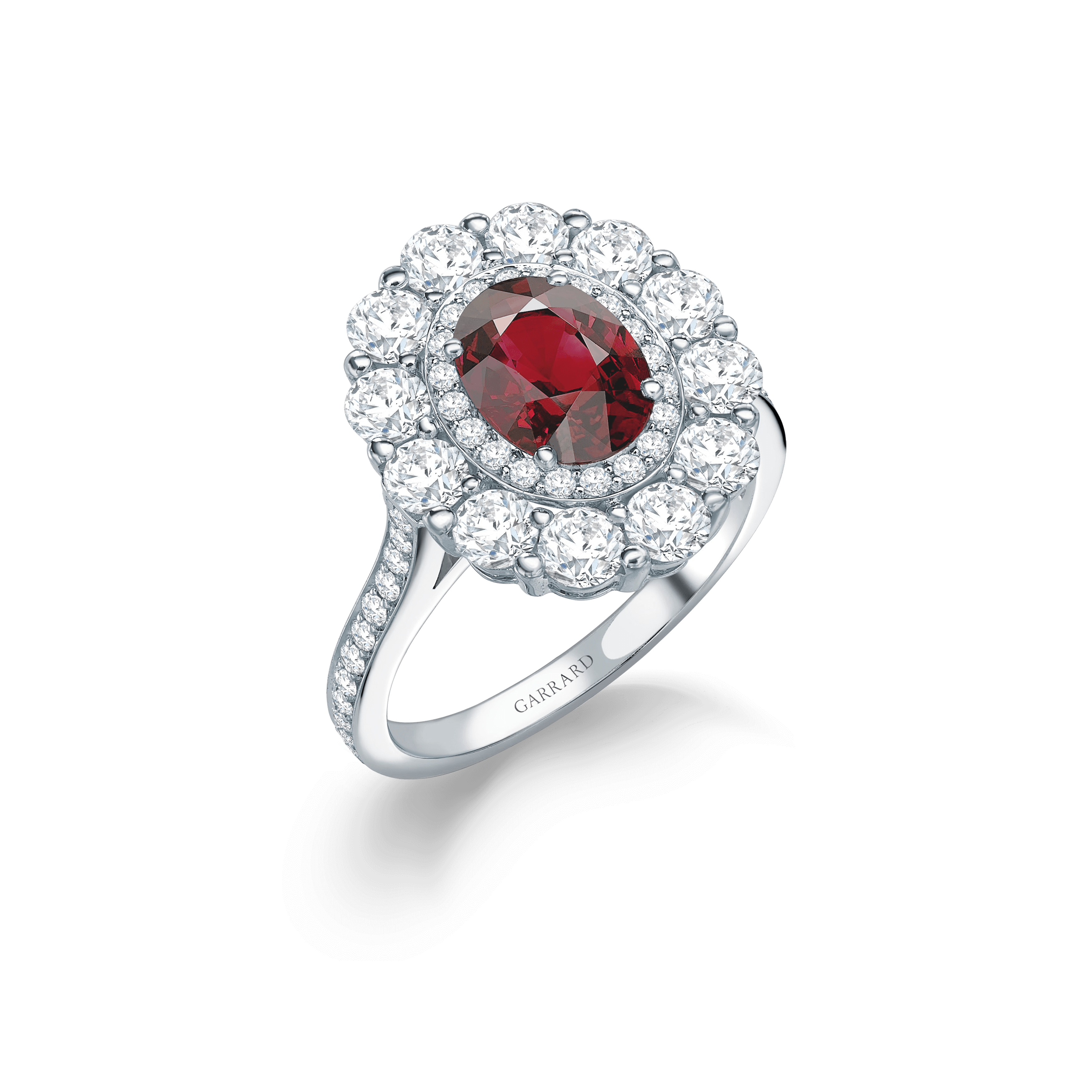 1735
1735 Double Cluster Ruby Ring
In Platinum with Diamonds
A modern-day classic, the elegant oval shape of Princess Diana's iconic engagement ring is radiantly interpreted in our 1735 Double Cluster ruby ring. Combining exquisite colour and brilliance, the design features a delicate halo of diamonds accompanied by a second, more prominent cluster of stones, which together form an intensely scintillating frame around the crimson ruby.
Known as the king of gems, we use only certified rubies in our 1735 gemstone rings: beautifully saturated rubies displaying a pure and vivid colour. Read more
* Prices exclude local duties and taxes
Please get in touch if you are interested in purchasing this piece or would like to find out more.
+ Platinum with a ruby and diamonds
+ 3/4 set diamond band
+ Certified oval ruby measuring approximately 8 x 6mm
+ 58 round diamonds totalling approximately 1.60 carats
+ WedFit with our 1735 diamond wedding band