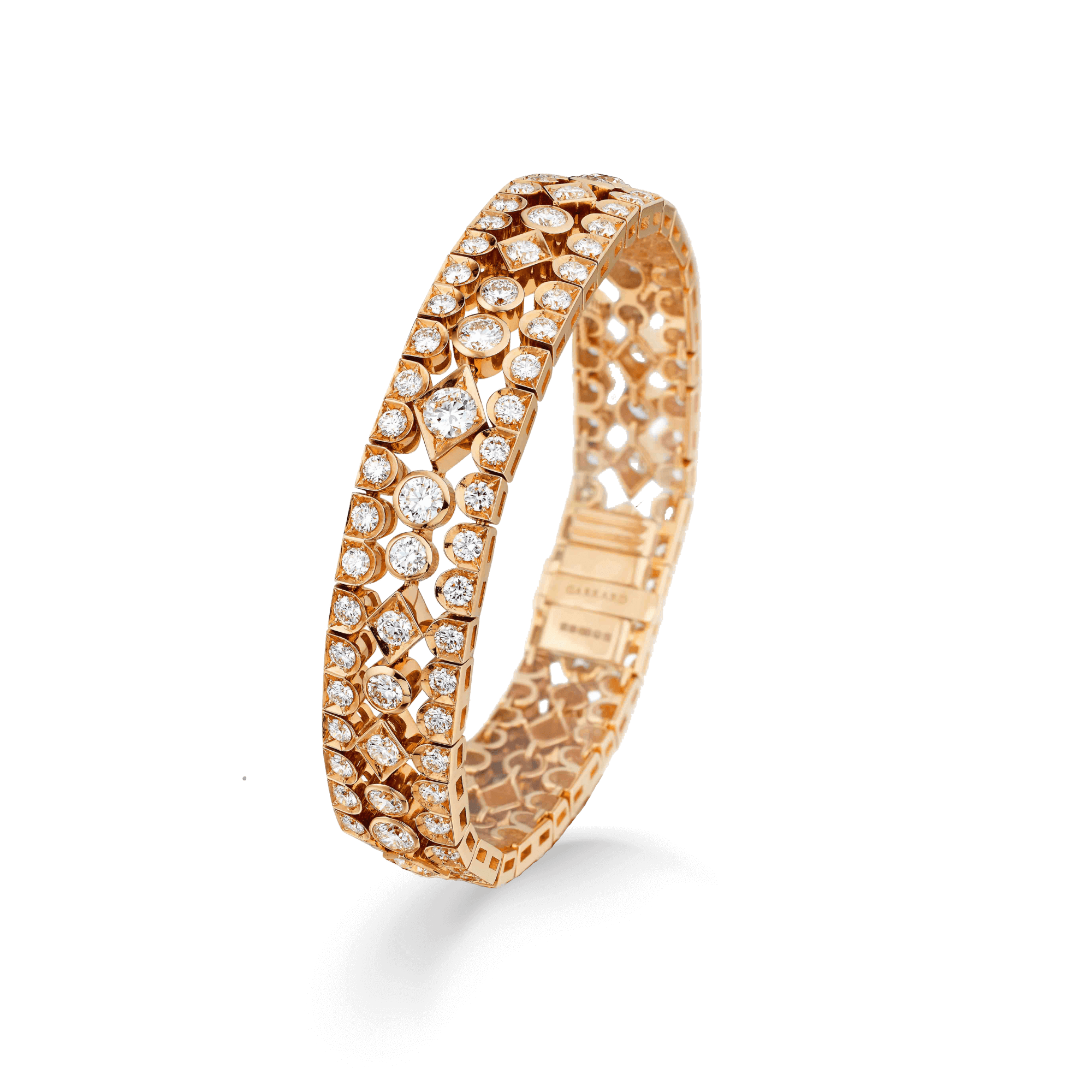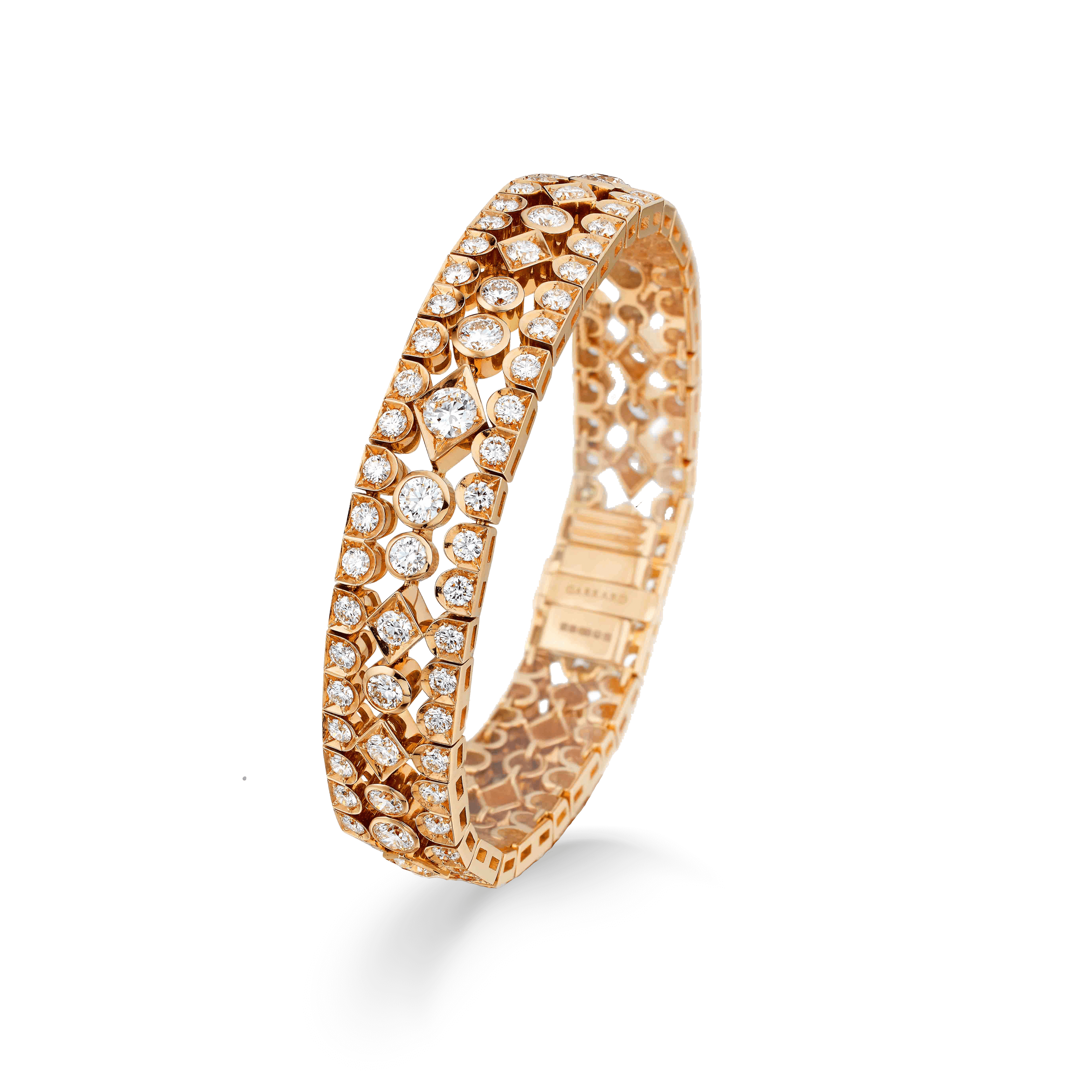 Albemarle Classic Suite
Albemarle Classic High Jewellery Diamond Bracelet
In 18ct Rose Gold
Contrasting rows of different diamond shapes are set side by side to form captivating patterns of scintillation in our Albemarle Classic high jewellery bracelet. The alternating round and geometric shapes of the Windsor motif are bordered on either side by scalloped rose gold silhouettes, beautifully juxtaposing angular lines with soft, feminine forms.
Inspired by the pattern of diamonds that encircles the base of the Girls of Great Britain and Ireland tiara – the same tiara worn by HM Queen Elizabeth on the front of every British banknote – our designers continue to explore the Garrard Windsor motif in exciting new ways. The Albemarle high jewellery collar necklace is part of a suite of jewels that also includes a diamond collar necklace, ring and earrings in rose gold. Read more
* Prices exclude local duties and taxes
Please get in touch if you are interested in purchasing this piece or would like to find out more.
'+ 18 carat rose gold with diamonds
+ 125 round diamonds totalling 10.14 carats
+ Total length: 16cm