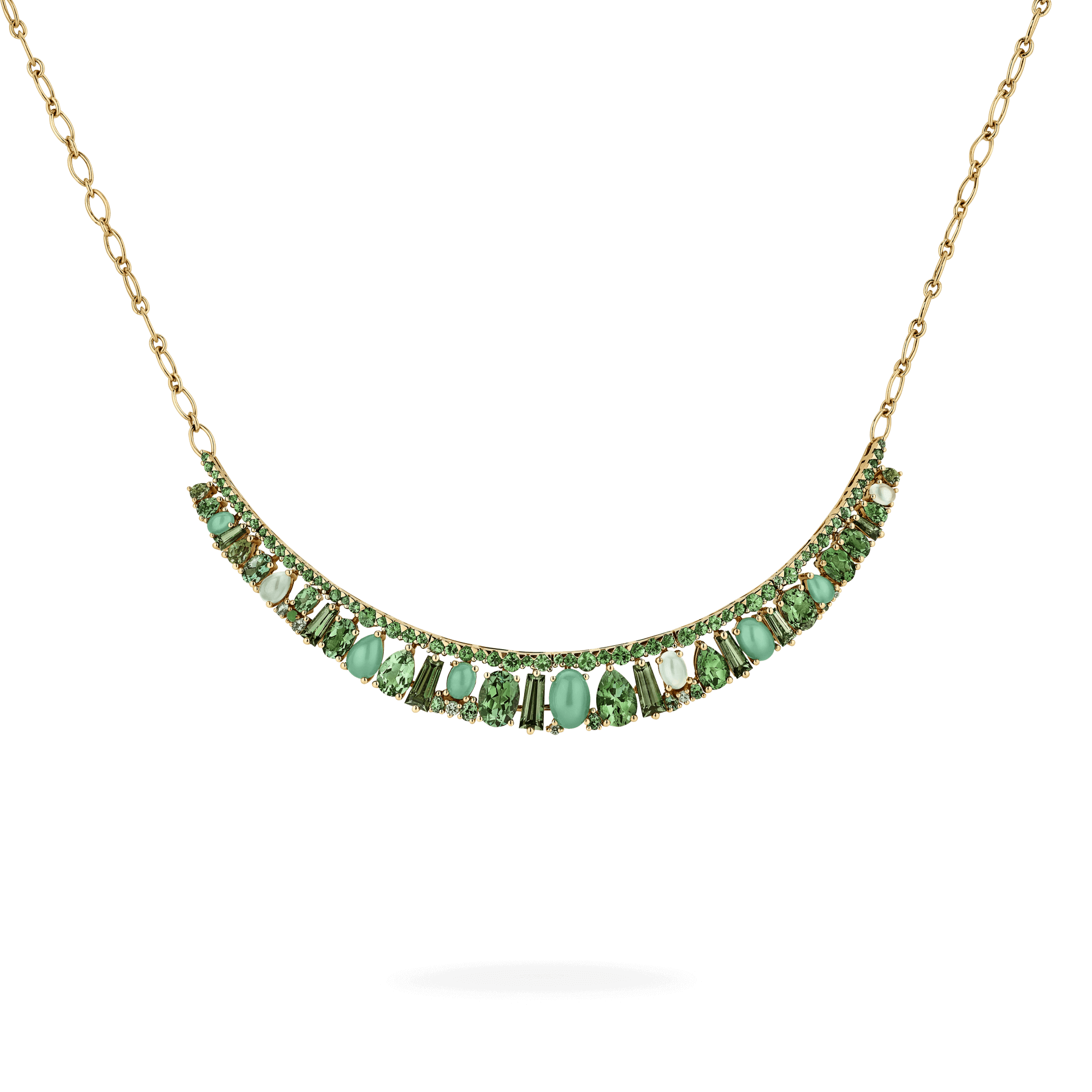 Blaze
Blaze Green Sapphire, Green Tourmaline, Tsavorite And Chrysoprase Necklace
In 18ct Yellow Gold
The Blaze green necklace introduces a new approach to a Garrard icon. Clusters of green gemstones trace the curved silhouette, perfectly accentuating the eclectic mix of different cuts and shapes of sapphires, tourmalines, tsavorites and chrysoprase.
Blazing a bold and fearless look filled with confidence, purpose and beauty. The striking combinations of faceted and cabochon gemstones ignite in a riot of colour, masterfully inverting Garrard's classical cluster motif. Read more
* Prices exclude local duties and taxes
Please get in touch if you are interested in purchasing this piece or would like to find out more.
+18 carat yellow gold with green sapphires, green tourmalines, tsavorites and chrysoprase
+ Six green sapphires totalling 0.14 carats
+ 19 green tourmalines totalling 5.24arats
+ 74 tsavorites totalling 2.68 carats
+ 10 chrysoprase totalling 3.52 carats
+ Total length 42cm with adjustable chain
Each Garrard creation is unique. As a result, size and carat weight may differ slightly from one piece to another.