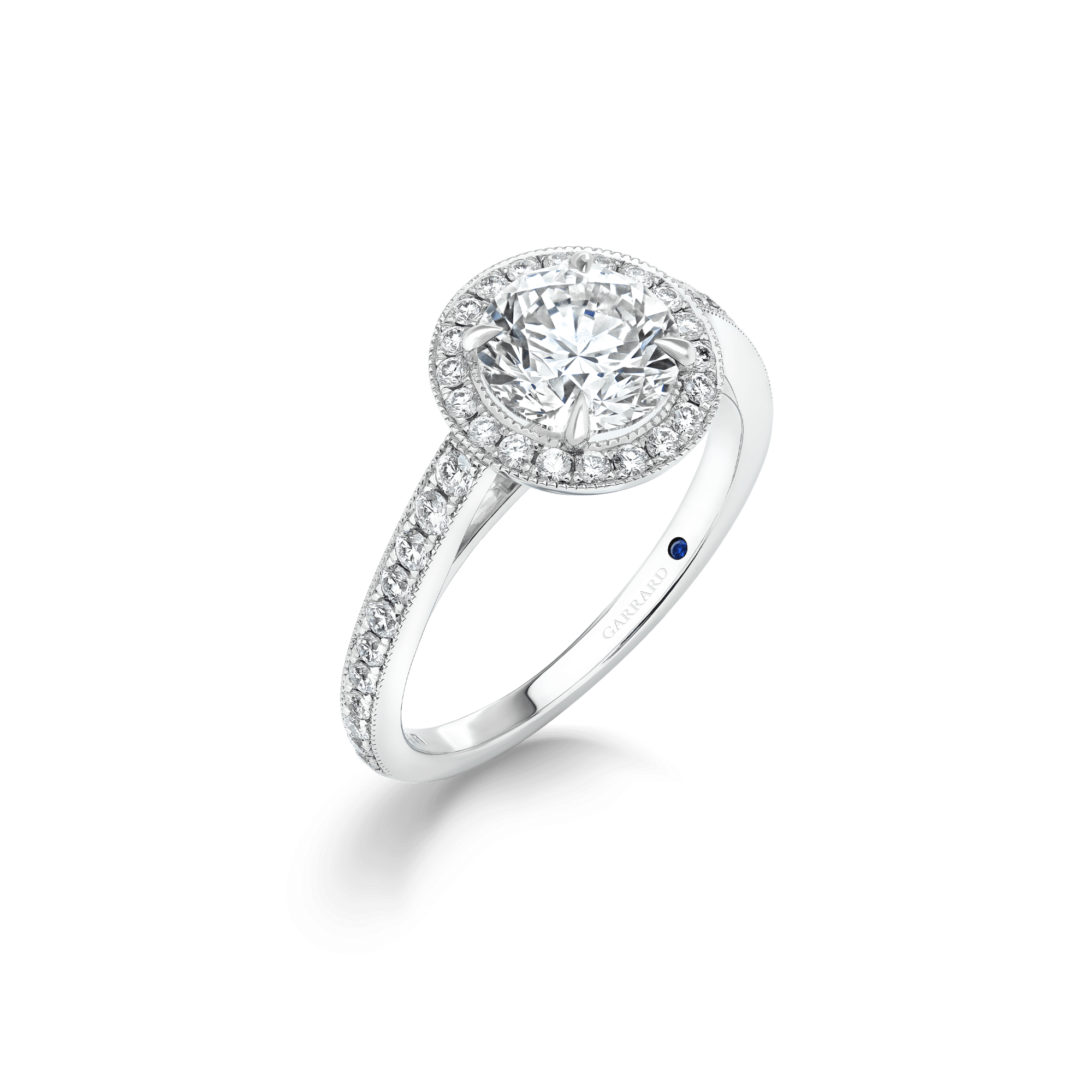 Evermore
Evermore Round Brilliant Diamond Halo Engagement Ring
In Platinum with Diamonds
A beautiful, eternally elegant statement of love, our Evermore halo engagement ring in platinum is a true classic. At its heart is a 1.51 carat G VS1 round brilliant cut diamond – a diamond cut that promises unrivalled fire and scintillation – encircled by a halo of pavé diamonds that extends three-quarters of the way around the band. Designed to emphasise the innate brilliance the centre stone, the Evermore setting elevates the round brilliant cut diamond above the shimmering halo of stones so that light can enter it from above and below, allowing it to shine its brightest.
With our bespoke engagement ring service, available to all clients, regardless of their budget, we can craft an Evermore engagement ring for you, set with the diamond or coloured gemstone of your choice. Read more
* Prices exclude local duties and taxes
Please get in touch if you are interested in purchasing this piece or would like to find out more.
+ Platinum and diamonds
+ Ring size 52
+ One GIA certified 1.51 carat G VS1 round brilliant cut diamond
+ 20 round diamonds totalling 0.50 carats
+ Total diamond weight 2.01 carats
+ One 0.01 carat round blue sapphire on inner band
+ WedFit to sit flush beside our Evermore wedding rings
+ Available in different carat weights and clarity and colour grades