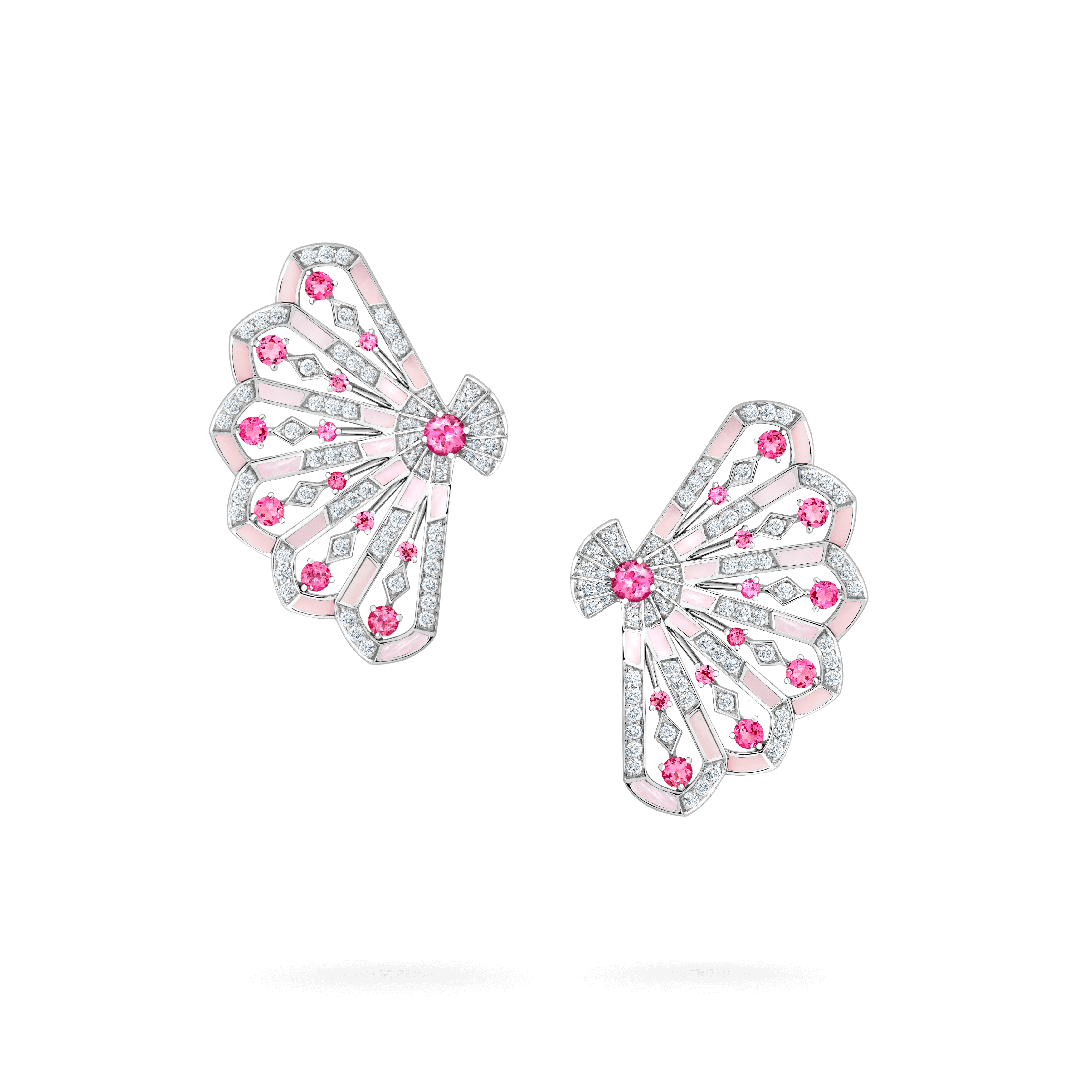 Fanfare
Fanfare Symphony Diamond and Pink Tourmaline Earrings
In 18ct White Gold with Pink Opal
Setting faceted pink tourmalines and diamonds alongside carved opal in the softest shade of pink, our Fanfare Symphony earrings inject exquisite colour into a much-loved design. Refined and delicate, the fan's intricate openwork silhouette unfurls upon the ear in an enchanting display of design and craftsmanship.
A captivating reminder of a fun-loving period in Garrard's history, our Fanfare Symphony jewels translate the flutter of a silk fan at a masquerade ball in harmonious pairings of coloured gemstones and ornamental hardstones. Read more
* Prices exclude local duties and taxes
Please get in touch if you are interested in purchasing this piece or would like to find out more.
+ 18 carat white gold with diamonds, pink tourmalines and pink opal
+ 146 round diamonds totalling 1.70 carats
+ 26 round pink tourmalines totalling 1.54 carats
+ 38 pieces of pink opal inlay
+ Post and clip fastening