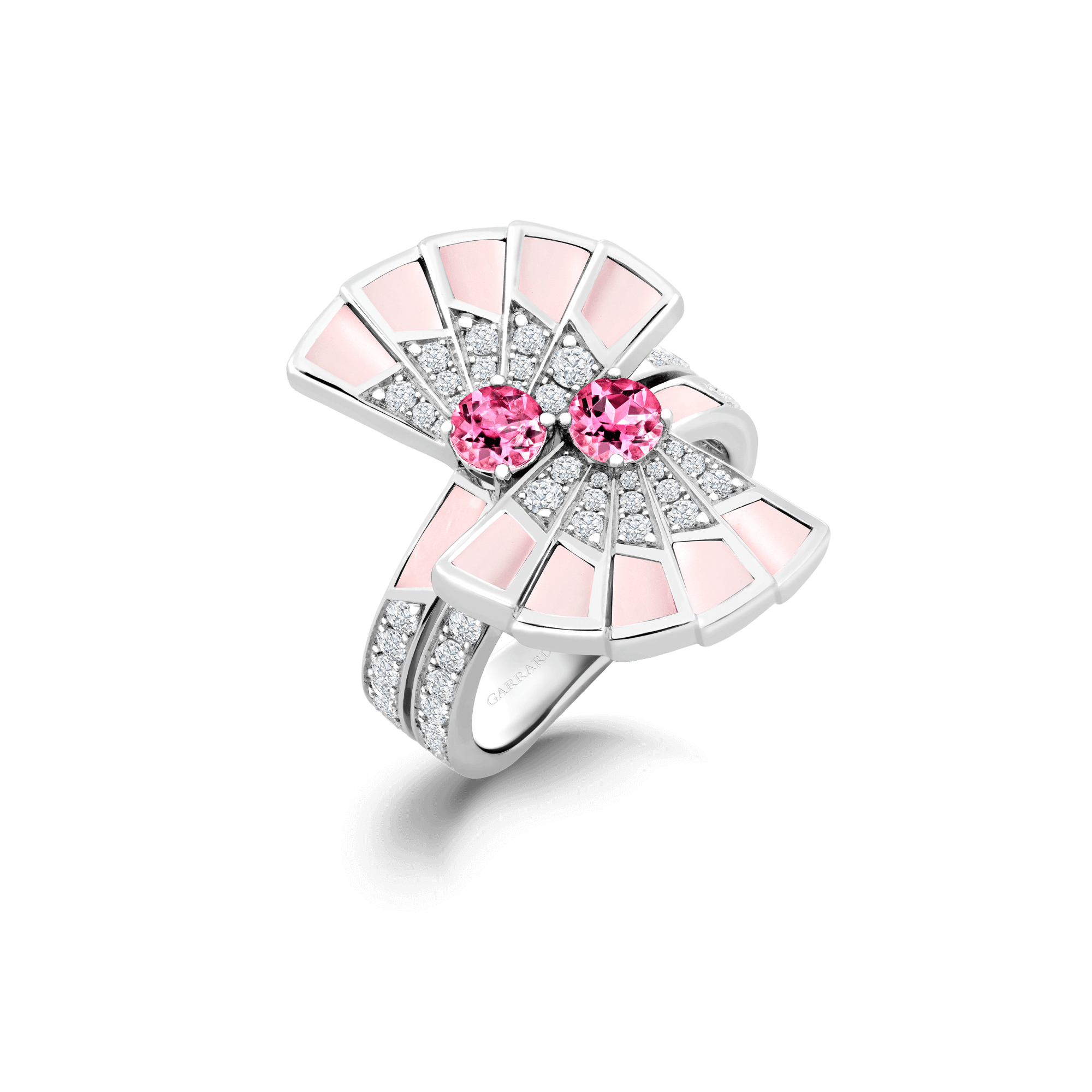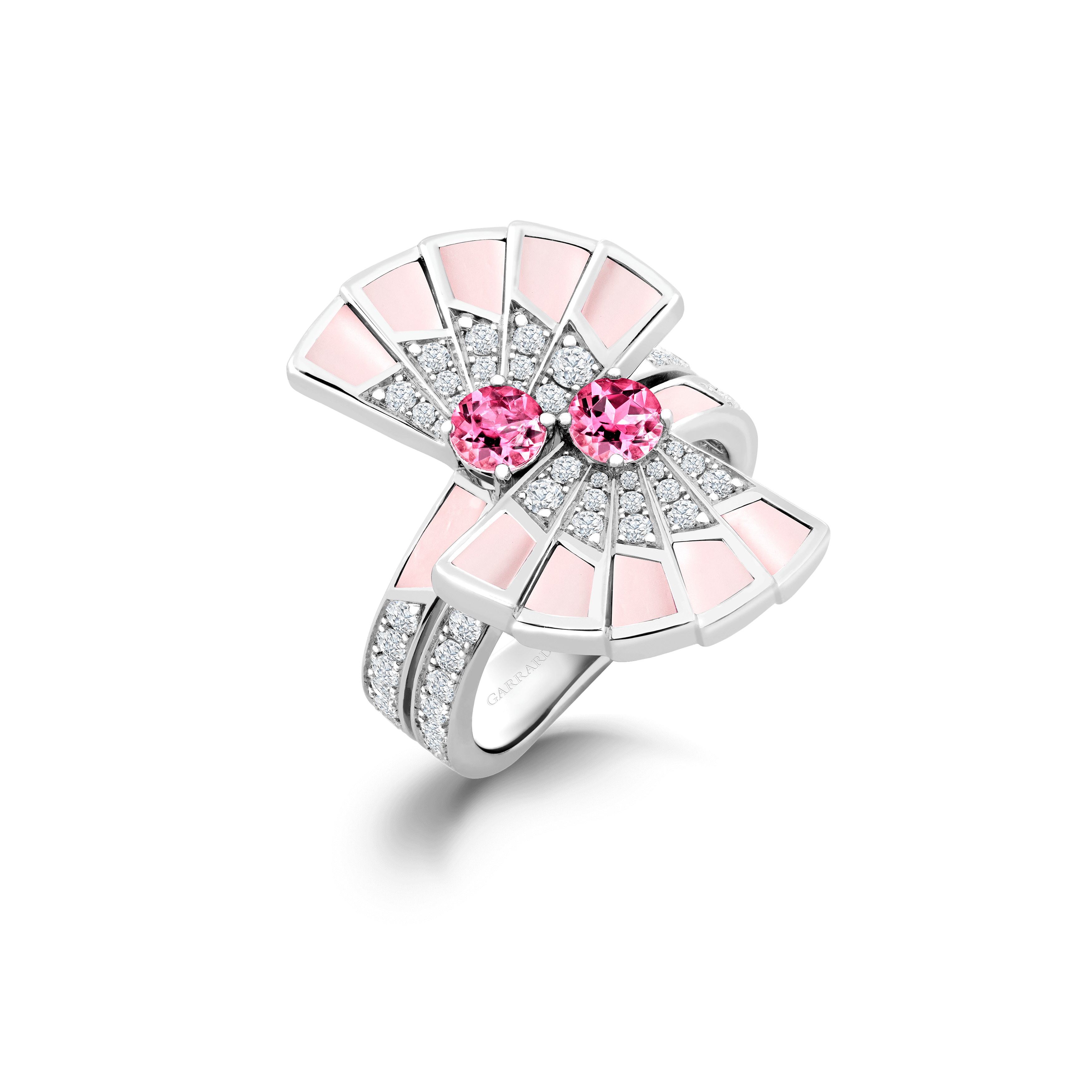 Fanfare
Fanfare Symphony Double Pink Tourmaline and Pink Opal Ring
In 18ct White Gold with Diamonds
Fanning the finger in an enchanting display of colour, the playful asymmetry of our Fanfare Symphony ring is refreshingly contemporary, with the soft femininity of the pink opal inlay harmoniously paired with vibrant pink tourmalines and diamond accents.
A captivating reminder of a fun-loving period in Garrard's history, our Fanfare Symphony jewels translate the flutter of a silk fan at a masquerade ball in faceted coloured gemstones and polished ornamental hardstones. Read more
* Prices exclude local duties and taxes
Please get in touch if you are interested in purchasing this piece or would like to find out more.
+ 18 carat white gold with pink tourmalines, diamonds and pink opal
+ Two round pink tourmalines totalling 0.38 carats
+ 54 round diamonds totalling 0.68 carats
+ 12 pieces of pink opal inlay