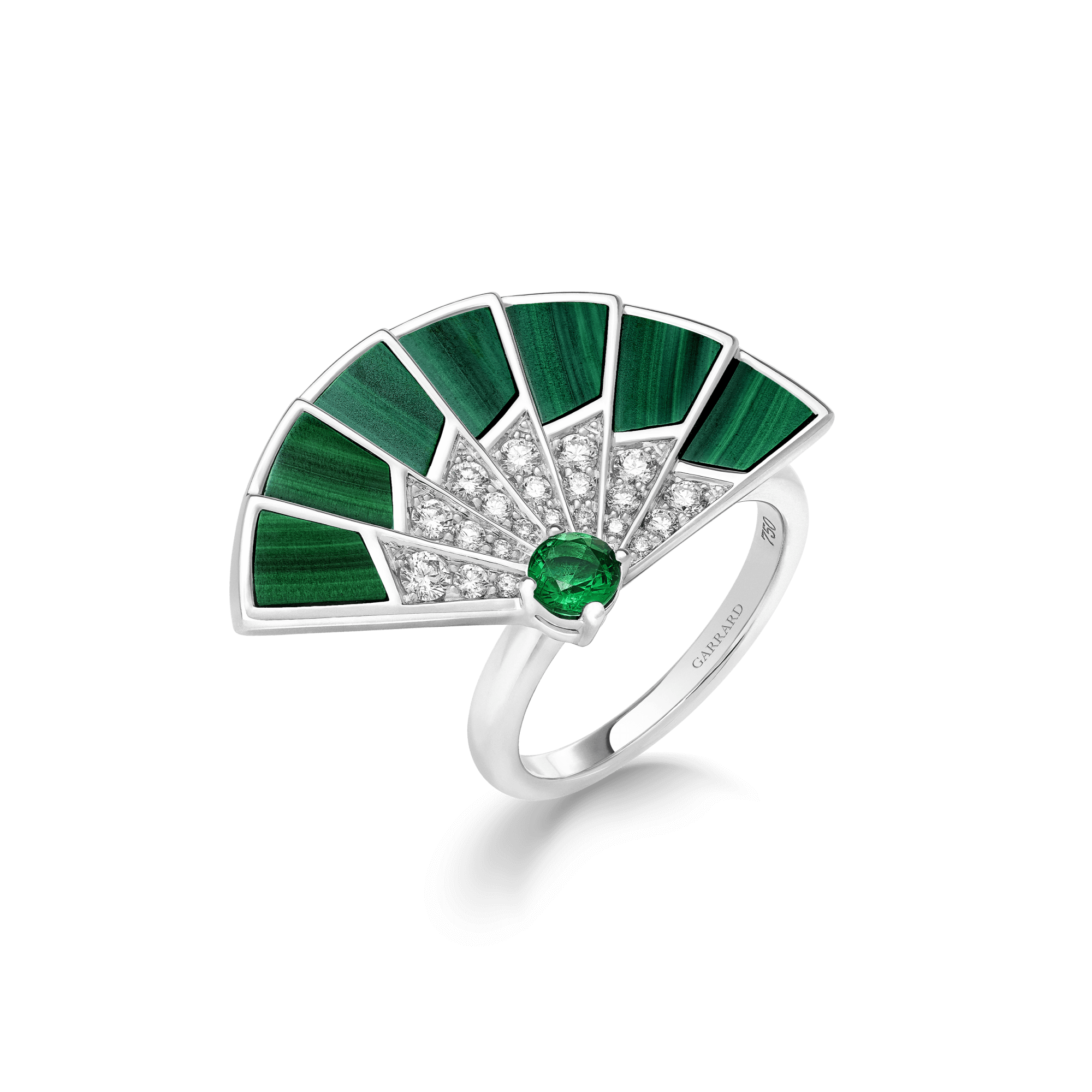 Fanfare
Fanfare Symphony Emerald and Malachite Ring
In 18ct White Gold with Diamonds
The hardstone malachite brings an intense beauty to our Fanfare Symphony ring, accentuated with a rich green emerald and diamond accents. Fanning the finger in an enchanting display of colour, the playful asymmetry of the fan is refreshingly contemporary.
A captivating reminder of a fun-loving period in Garrard's history, our Fanfare Symphony jewels translate the flutter of a silk fan at a masquerade ball in harmonious pairings of coloured gemstones and ornamental hardstones. Read more
* Prices exclude local duties and taxes
Please get in touch if you are interested in purchasing this piece or would like to find out more.
+ 18 carat white gold with an emerald, diamonds and malachite
+ One 0.28 carat round emerald
+ 21 round diamonds totalling 0.43 carats
+ Seven pieces of malachite inlay