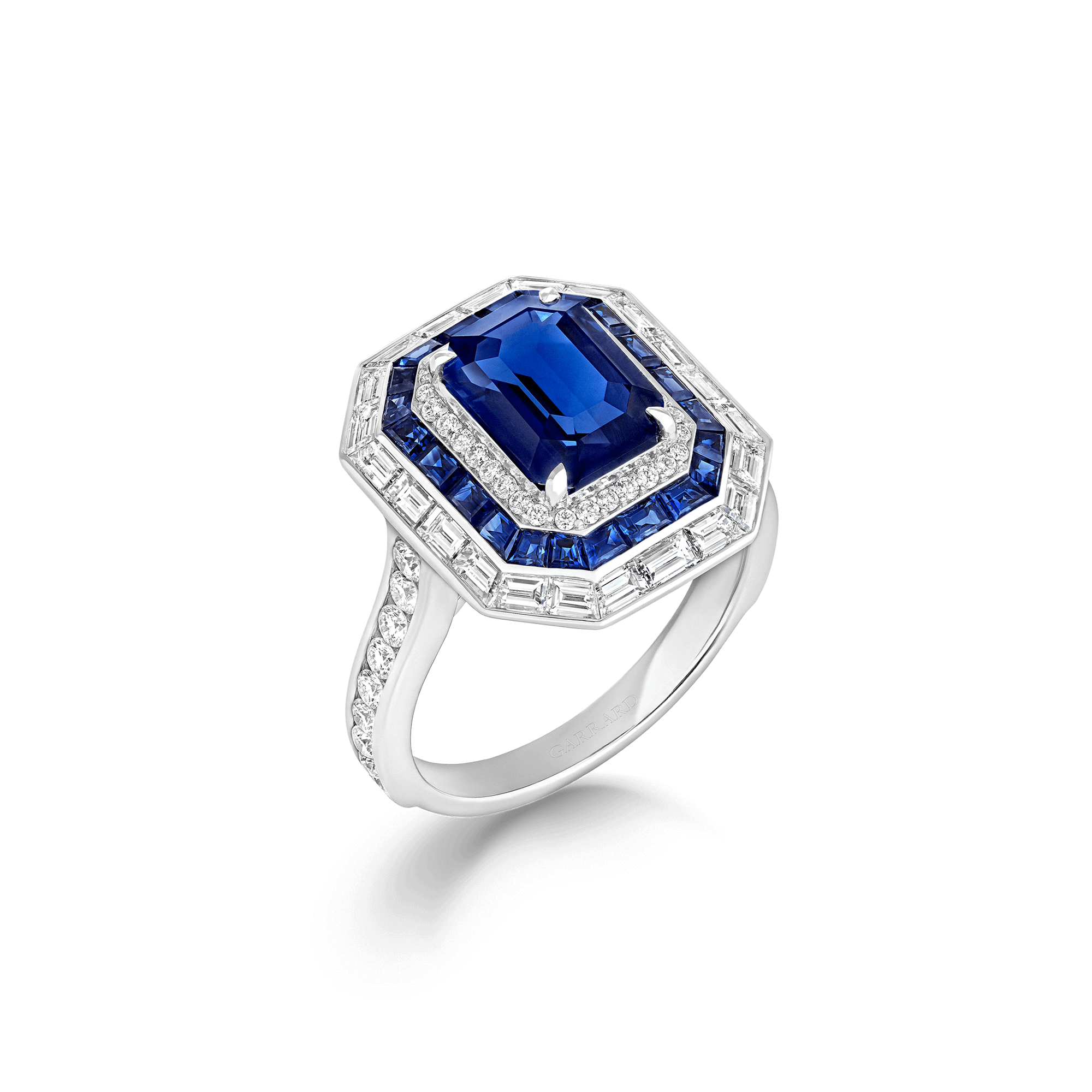 Jewelled Vault
Jewelled Vault 2.56ct Emerald Cut Royal Blue Sri Lankan Sapphire Ring
In 18ct White Gold with Diamonds
With its geometric lines and striking use of colour, the Art Deco influence is strong in our Jewelled Vault sapphire ring. The magnificent central 2.56 carat emerald cut Sri Lankan sapphire, certified as 'Royal Blue' and unheated, is framed by sleek rows of calibré cut sapphires and baguette cut diamonds, creating a dramatic contrast between light and dark, brilliance and colour.
A stone with which we have a special affinity – Garrard crafted Princess Diana's iconic sapphire engagement ring – the sapphires that reside in the Jewelled Vault are each extraordinary in their own right, with a beautiful richness of colour and excellent clarity. Read more
* Prices exclude local duties and taxes
Please get in touch if you are interested in purchasing this piece or would like to find out more.
+ 18 carat white gold with sapphires and diamonds
+ Ring Size 53
+ One GRS certified 2.56 carat emerald cut Royal Blue Sri Lankan sapphire, no heat
+ 22 calibré cut sapphires totalling 0.88 carats
+ 22 baguette cut diamonds totalling 0.70 carats
+ 50 round diamonds totalling 0.50 carats
+ Total diamond weight 1.20 carats
+ Can be resized +/- one size, please allow 2-3 weeks (for other sizes, allow a lead time of eight weeks)