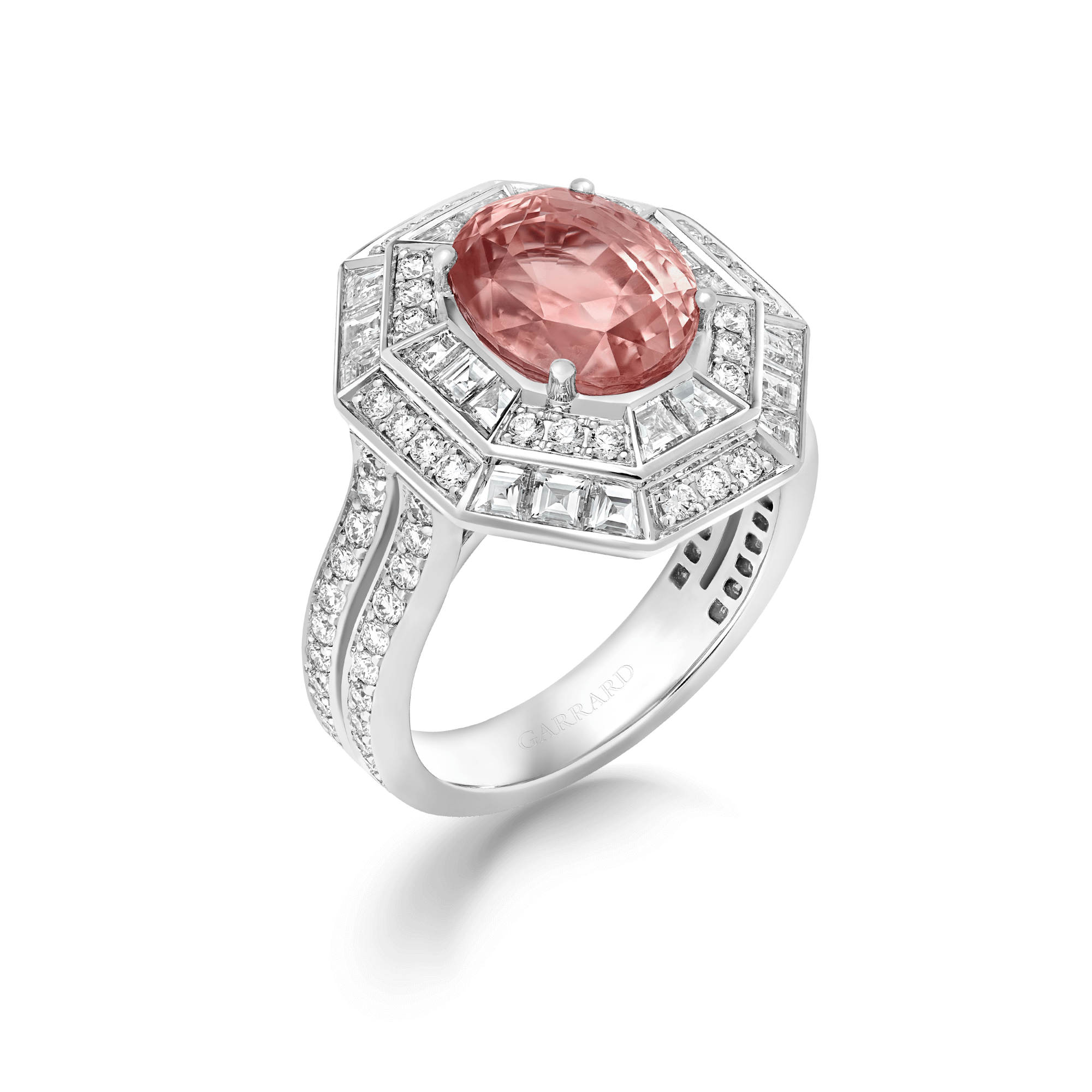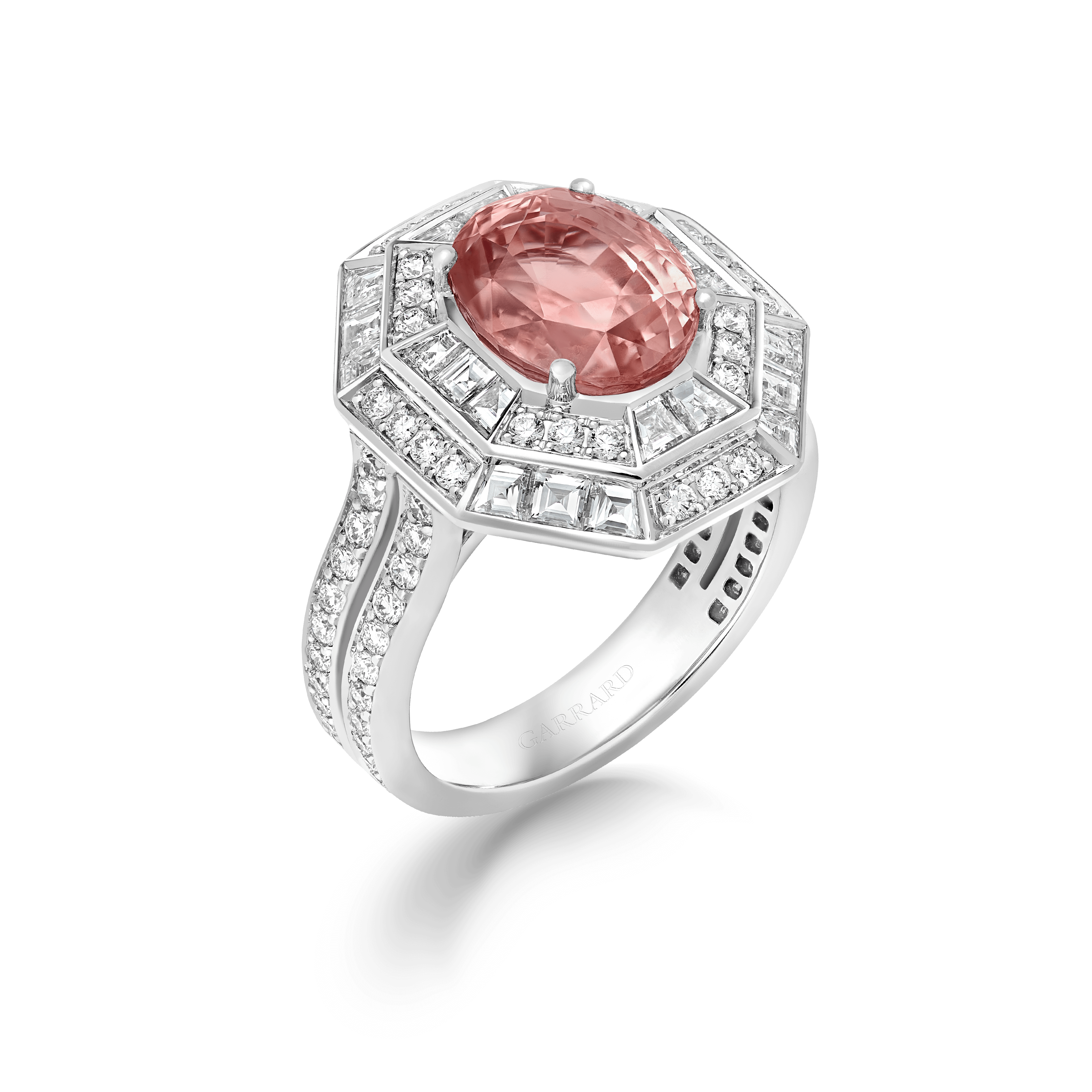 Jewelled Vault
Jewelled Vault 4.91ct Oval Sri Lankan Padparadscha Sapphire Cocktail Ring
In 18ct White Gold with Diamonds
With its vibrant pinkish-orange hue, our Jewelled Vault Padparadscha sapphire ring captures the vivid beauty of a tropical sunset. Set with a stunning and rare 4.91 carat oval Padparadscha sapphire, the octagonal diamond surround alternates calibré cut and round diamonds, framing the unique centre stone with flashes of brilliance.
At Garrard we have a reputation for sourcing some of the finest Padparadscha sapphires in the world and creating bespoke settings that perfectly showcase their radiant beauty. Rare, collectable and adored by collectors, each originates from Sri Lanka, home to the finest Padparadscha sapphires, and glows with the vibrancy of the most brilliant sunset. Please get in touch to find out more. Read more
* Prices exclude local duties and taxes
Please get in touch if you are interested in purchasing this piece or would like to find out more.
+ 18 carat white gold, Padparadscha sapphire and diamonds
+ Ring size 53
+ One GIA certified 4.91 carat oval Sri Lankan Padparadscha sapphire, no heat
+ 22 calibré cut diamonds totalling 1.01 carats
+ 78 round diamonds totalling 0.81 carats
+ Total diamond weight 1.82 carats