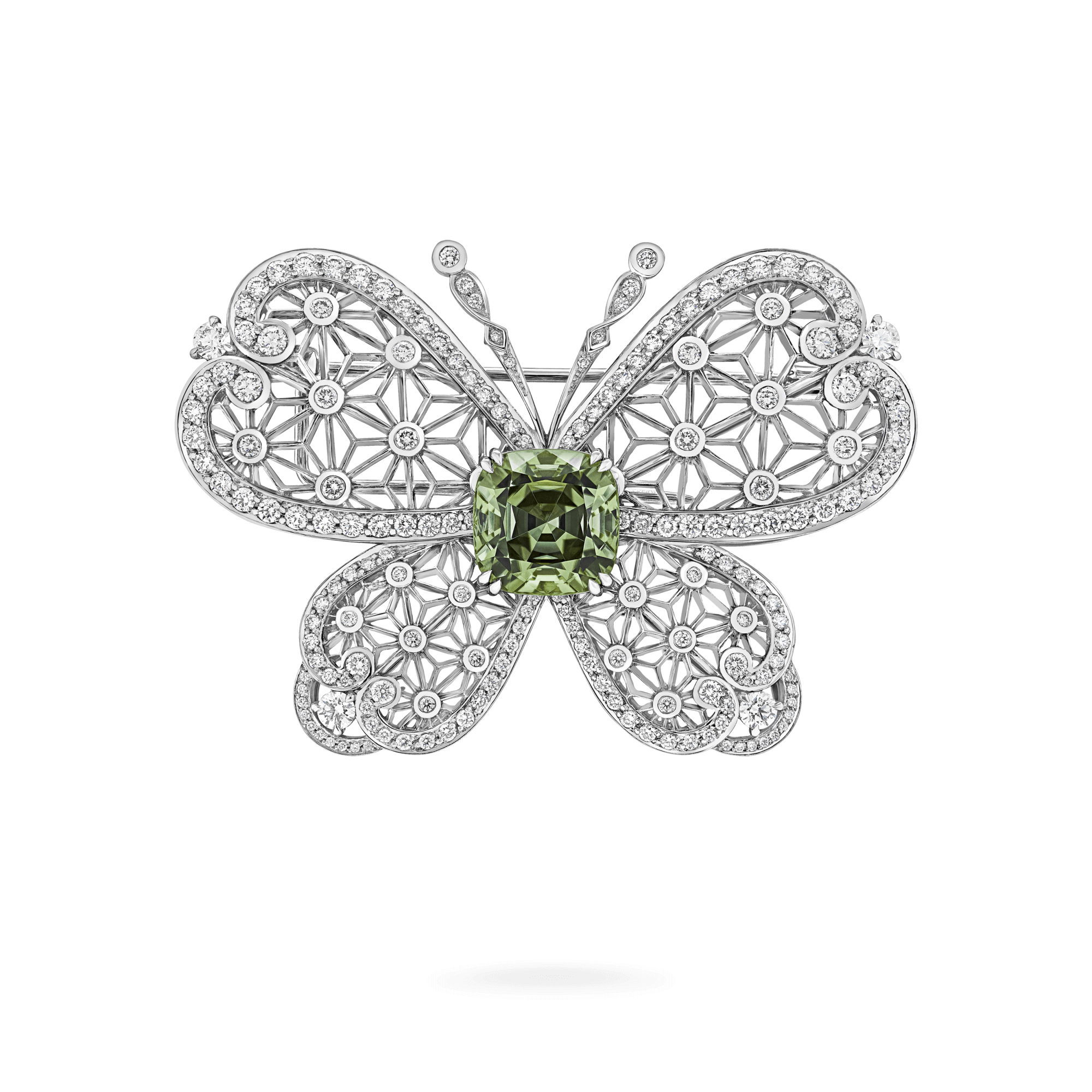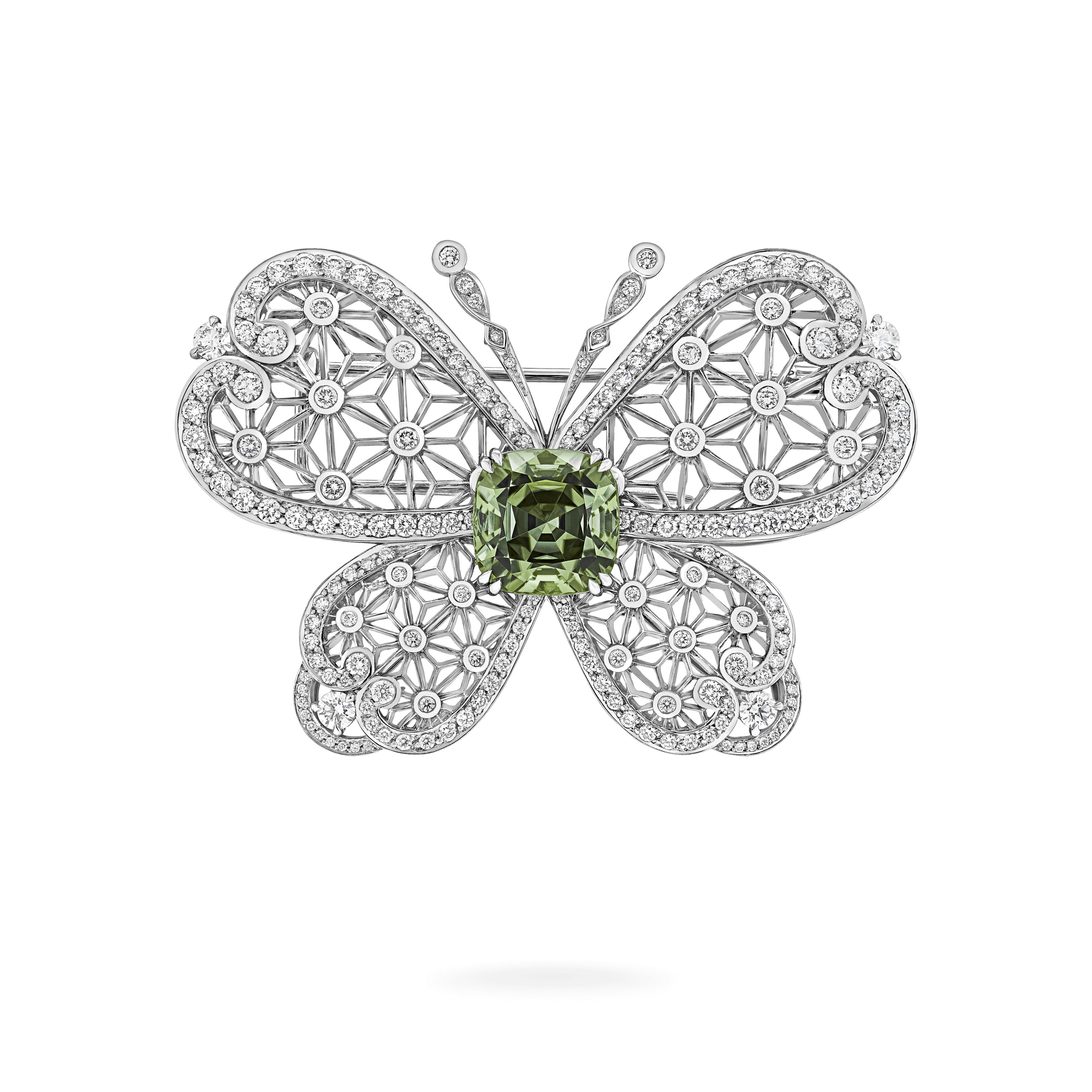 Muse
Muse Filigree 8.50ct Green Tourmaline and Diamond Brooch
In 18ct White Gold
The ephemeral beauty of a butterfly is perfectly expressed in the Muse brooch through the art of filigree – a 19th-century jewellery making technique that uses precious metals to create a delicate lacelike effect. Whisker-fine threads of 18 carat white gold are spun into glittering, heart-shape wings, with an 8.50 carat cushion cut green tourmaline showcased between. Crafted en tremblant, the wings gently move and tremble when worn.
The Muse collection is an ode to Queen Alexandra, consort of King Edward VII – one of the Royal Family's most celebrated style icons. A star of her time, Alexandra's love of jewellery, and the innovative way she wore it, scattering stars across her gowns and entwining snakes around her wrists, set trends well into the 20th century. Read more
* Prices exclude local duties and taxes
Please get in touch if you are interested in purchasing this piece or would like to find out more.
+ 18 carat white gold with a green tourmaline and diamonds
+ One 8.50 carat cushion cut green tourmaline
+ 180 round diamonds totalling 3.34 carats