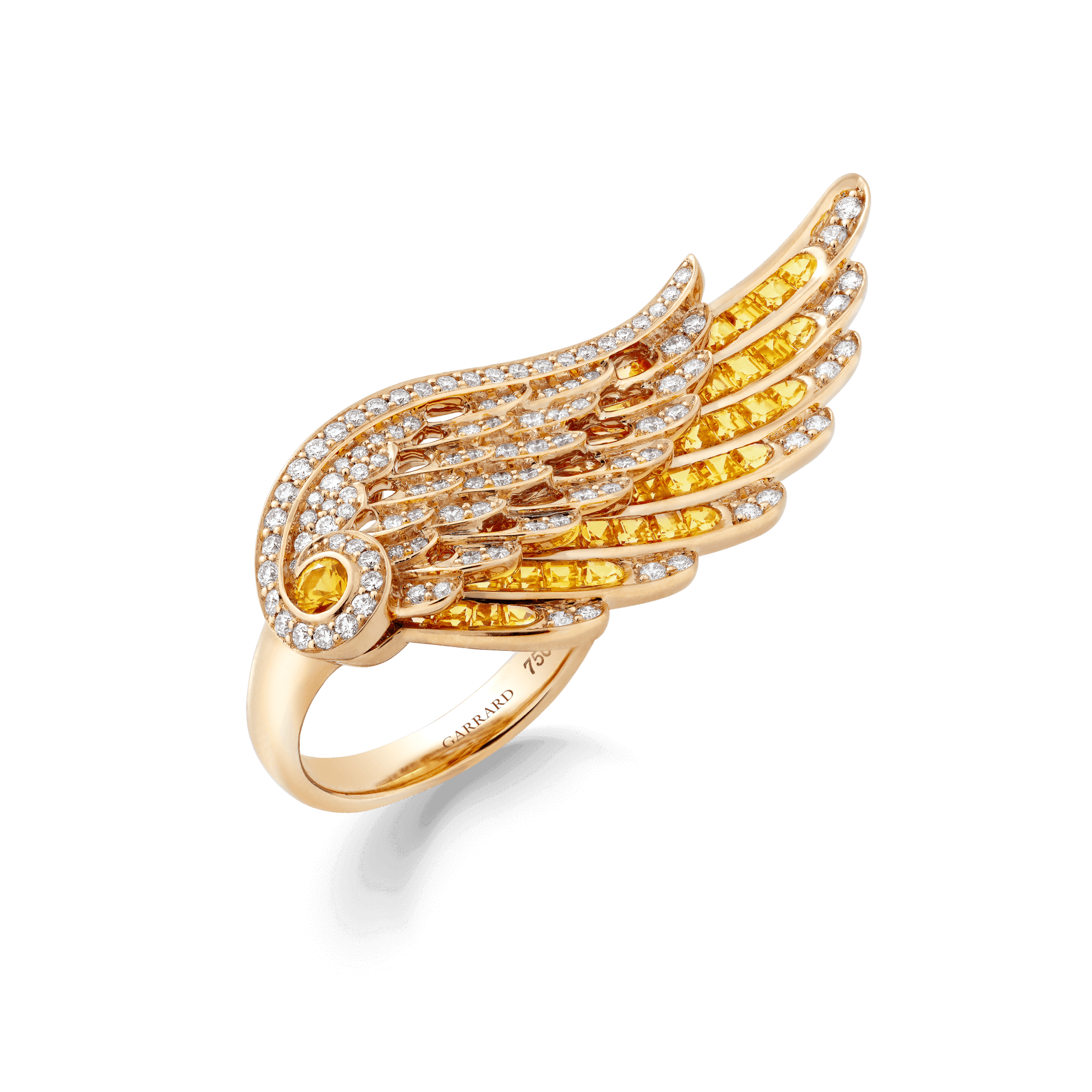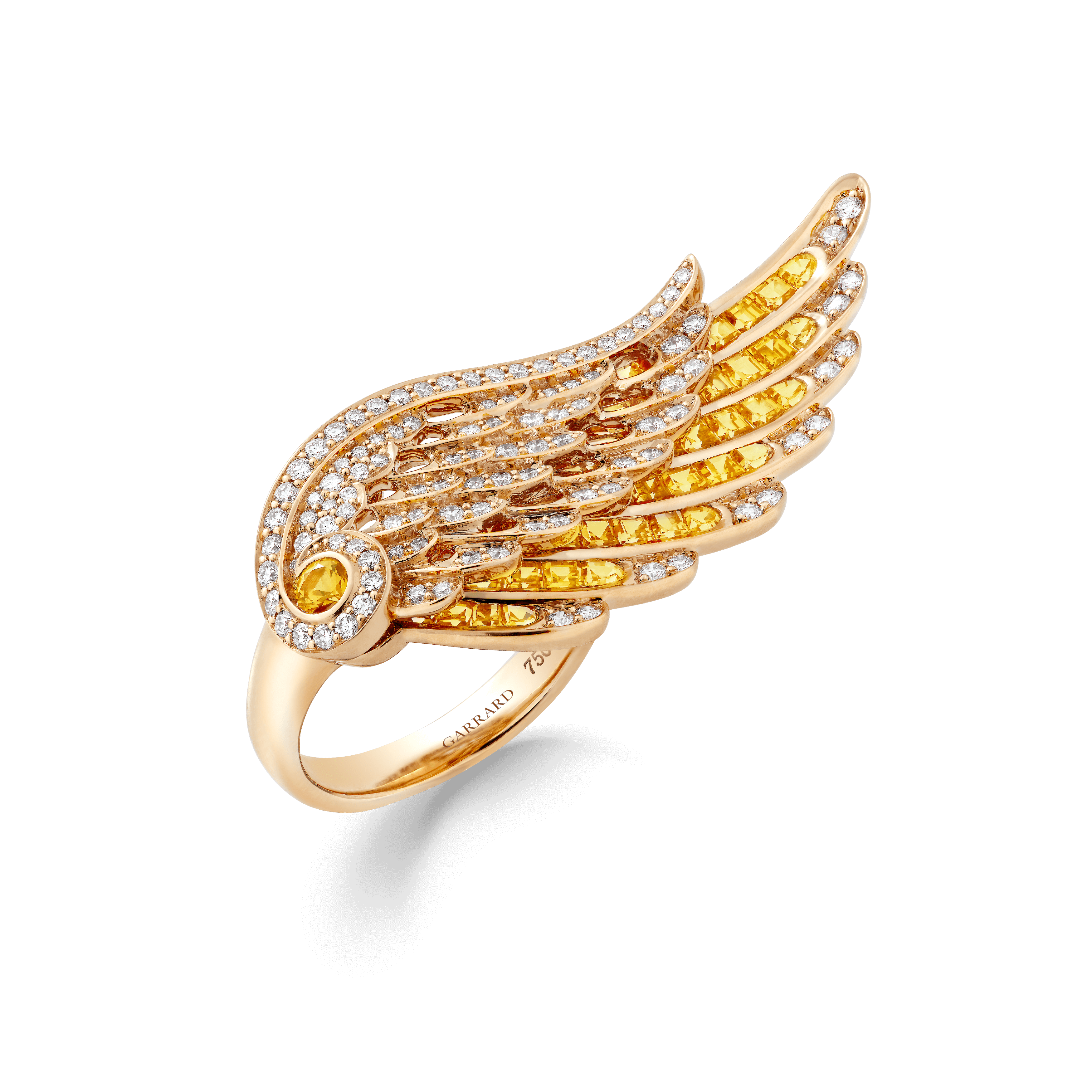 Wings Embrace
Wings Embrace Yellow Sapphire and Diamond Ring
In 18ct Yellow Gold
The contemporary design of our Wings Embrace ring unfurls elegantly across two fingers, highlighting the sculptural allure of this much-loved motif. Intricately layered and delicately angled, each wing is brought to vibrant life in diamonds and calibré cut sapphires in the warmest of yellow hues, with the open goldwork revealing spaces among the diamond feathers, creating an ethereal sense of lightness.
Highlighting the definition of the feathers, diamonds, alongside calibré cut gemstones in soft pastel hues, create a graceful and delicate counterpoint to the boldly feminine silhouette of our Wings Embrace jewels. Read more
* Prices exclude local duties and taxes
Please get in touch if you are interested in purchasing this piece or would like to find out more.
+ 18 carat white gold with yellow sapphires and diamonds
+ 42 calibré cut yellow sapphires totalling 2.20 carats
+ One round yellow sapphire weighing 0.16 carats
+ 106 round diamonds totalling 0.78 carats
+ Double wing motif measures 42mm x 17mm