How Diana's Engagement Ring Inspired the 1735 Collection
Some of Garrard's creations are legendary, for example the setting of the Cullinan I diamond in the Sovereign's Sceptre, while others are true icons of their time. Princess Diana's sapphire and diamond cluster engagement ring is one such jewel. Among the most famous royal jewels ever crafted in our Mayfair workshop, its enduring influence can be keenly felt in the 1735 collection.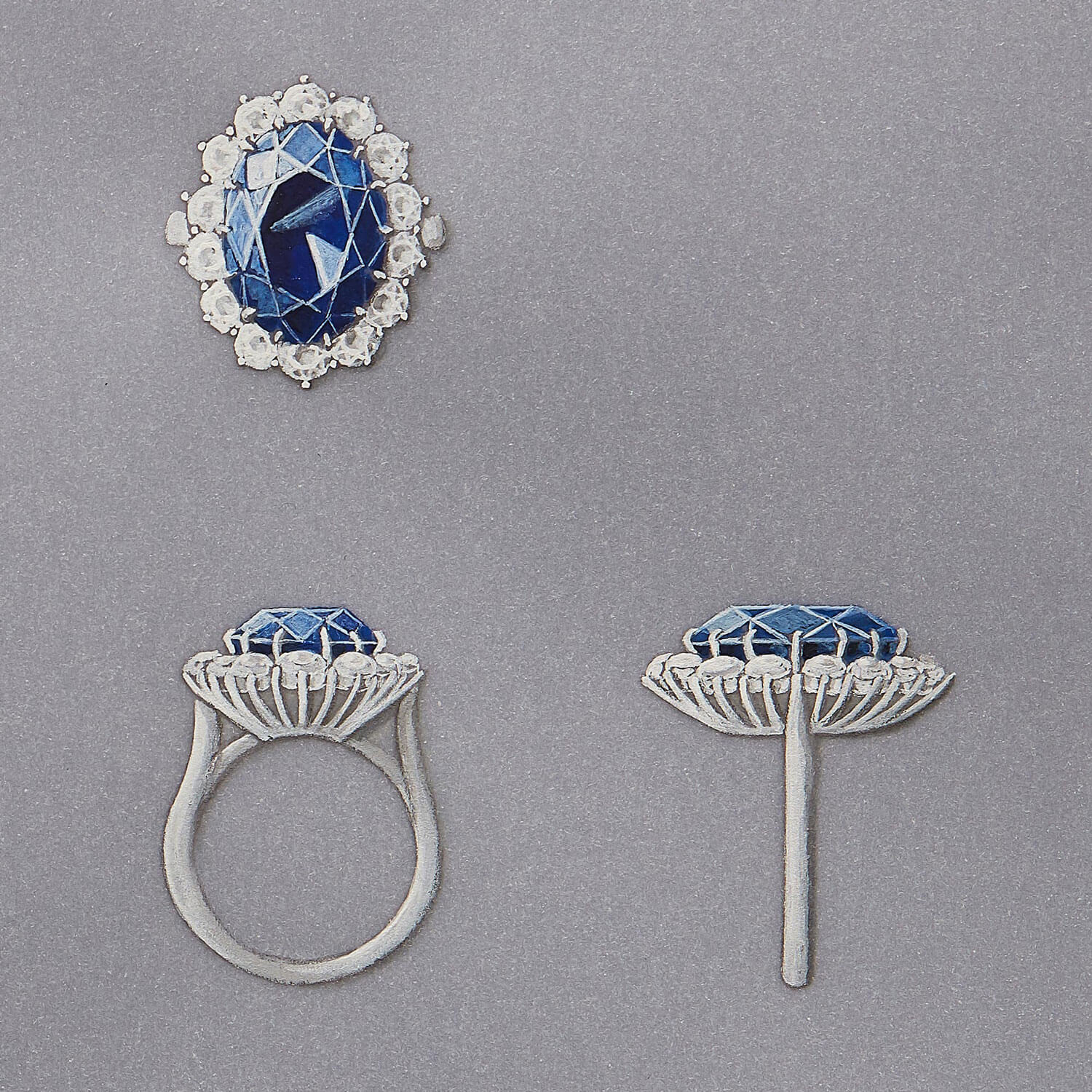 The most famous engagement ring in history
Diana chose her sapphire engagement ring from Garrard in 1981. Encircled by a halo of diamonds set in 18 carat white gold, the deep, intense blue of the 12-carat oval Ceylon sapphire is magnificent, enhanced by its exceptional lustre. Displaying the exquisite taste for which she became so famous during her life as a royal, as soon as Diana stepped out with her Prince to announce their engagement – dressed in a blue suit to match her sapphire – the ring became a worldwide sensation.
---
"We are always focused on the little details, so the collection has been refined over the years to suit contemporary tastes."
Sara Prentice,
Creative Director
---
The inspiration behind the 1735 collection
Interpreting Diana's engagement ring in sapphires and diamonds, alongside rubies, emeralds and aquamarines, each jewel in the 1735 collection stars a beautiful oval or round centre stone framed by a radiant single or double halo of round diamonds. "With the 1735 collection, we wanted to capture the elegant classicism of Princess Diana's ring," says Sara Prentice, Creative Director at Garrard. "The prominent cluster of diamonds has the effect of amplifying the vibrant hue of the coloured stones."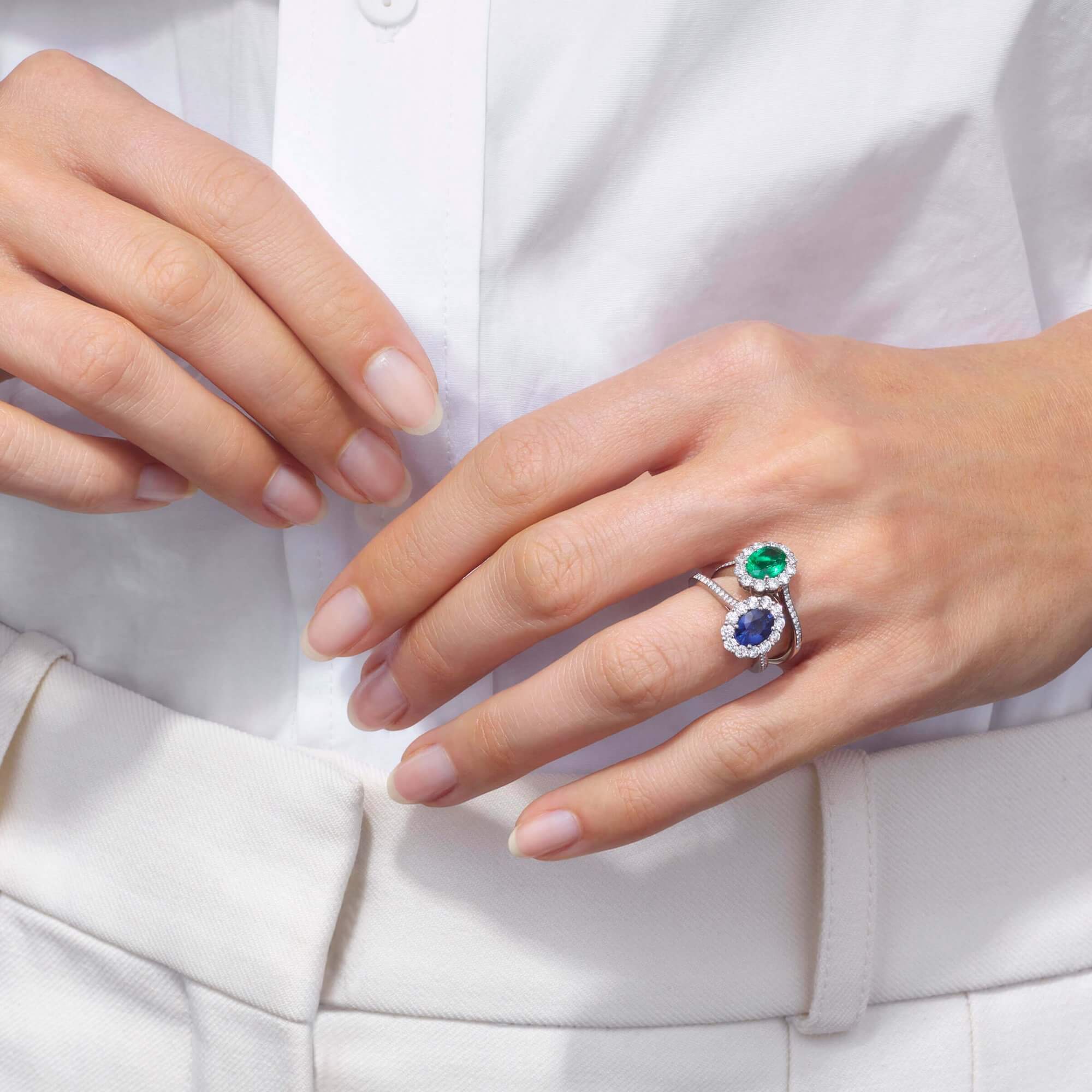 1735 engagement rings
In the years following the royal engagement, Diana's Garrard jewel sparked a great love affair with sapphire cluster engagement rings that continues to this day. Echoing the timeless silhouette of Diana's ring, Garrard's collection of engagement rings includes 1735 designs that remain among the most popular ways of commemorating love at Garrard. "We are always focused on the little details, so the collection has been refined over the years to suit contemporary tastes," says Prentice. "We've cleverly raised the centre very slightly so a wedding band can fit underneath and sit flush against a 1735 engagement ring."
browse 1735 Engagement Rings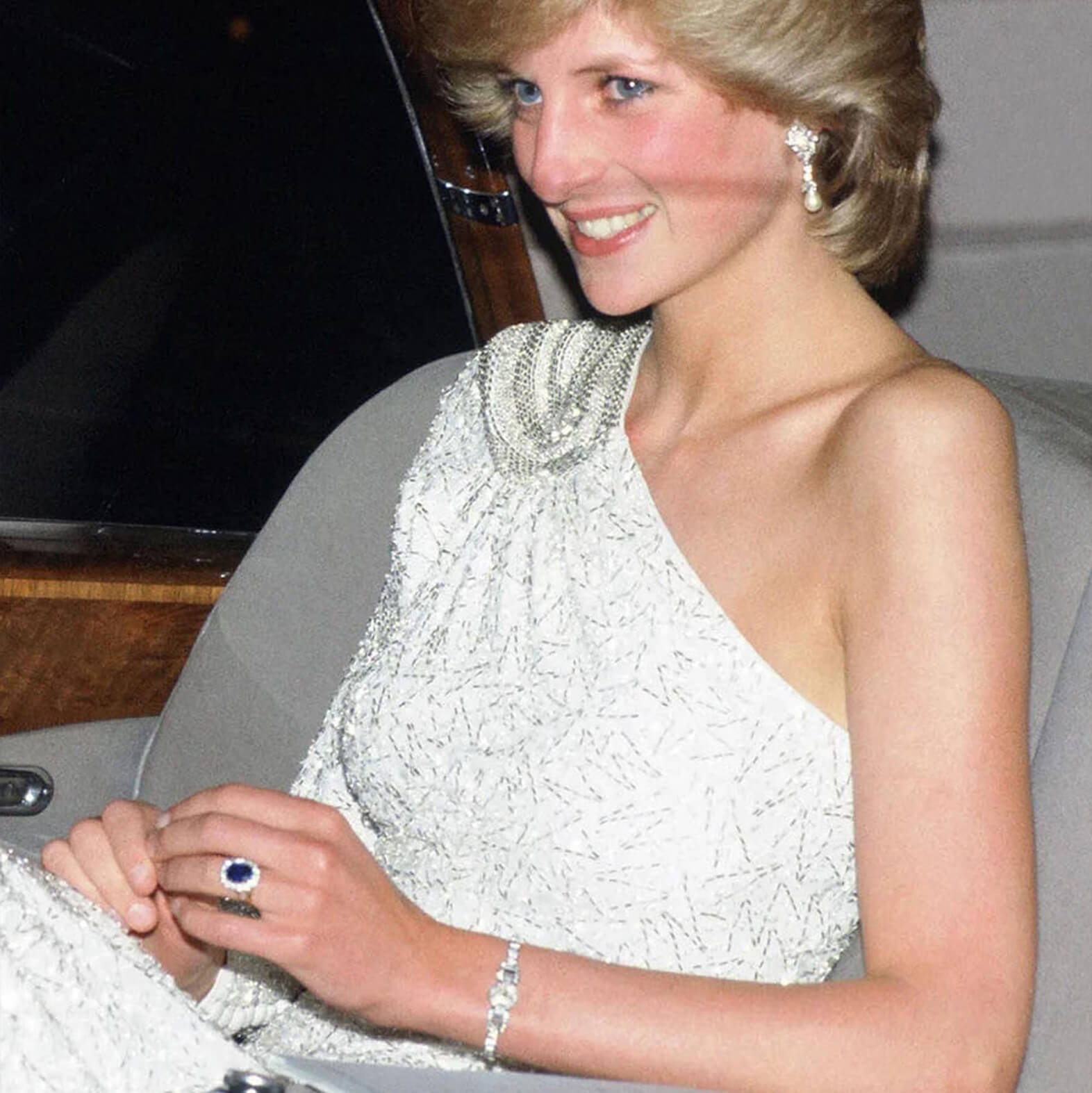 A royal love story for today
A new chapter in the story of Princess Diana's engagement ring was written when, in 2010, Prince William chose to propose to Catherine, Princess of Wales, formerly Duchess of Cambridge with the same engagement ring his father had given to Diana. As this royal jewel, passed down through generations, takes on new meaning and sentiment upon Catherine's hand, we continue to honour this history-defining design in the 1735 collection.