The Most-Loved Royal Wedding Tiara in History
Worn by three royal brides on their wedding day, few jewels hold more romance than Queen Mary's Fringe Tiara, writes Rachel Garrahan.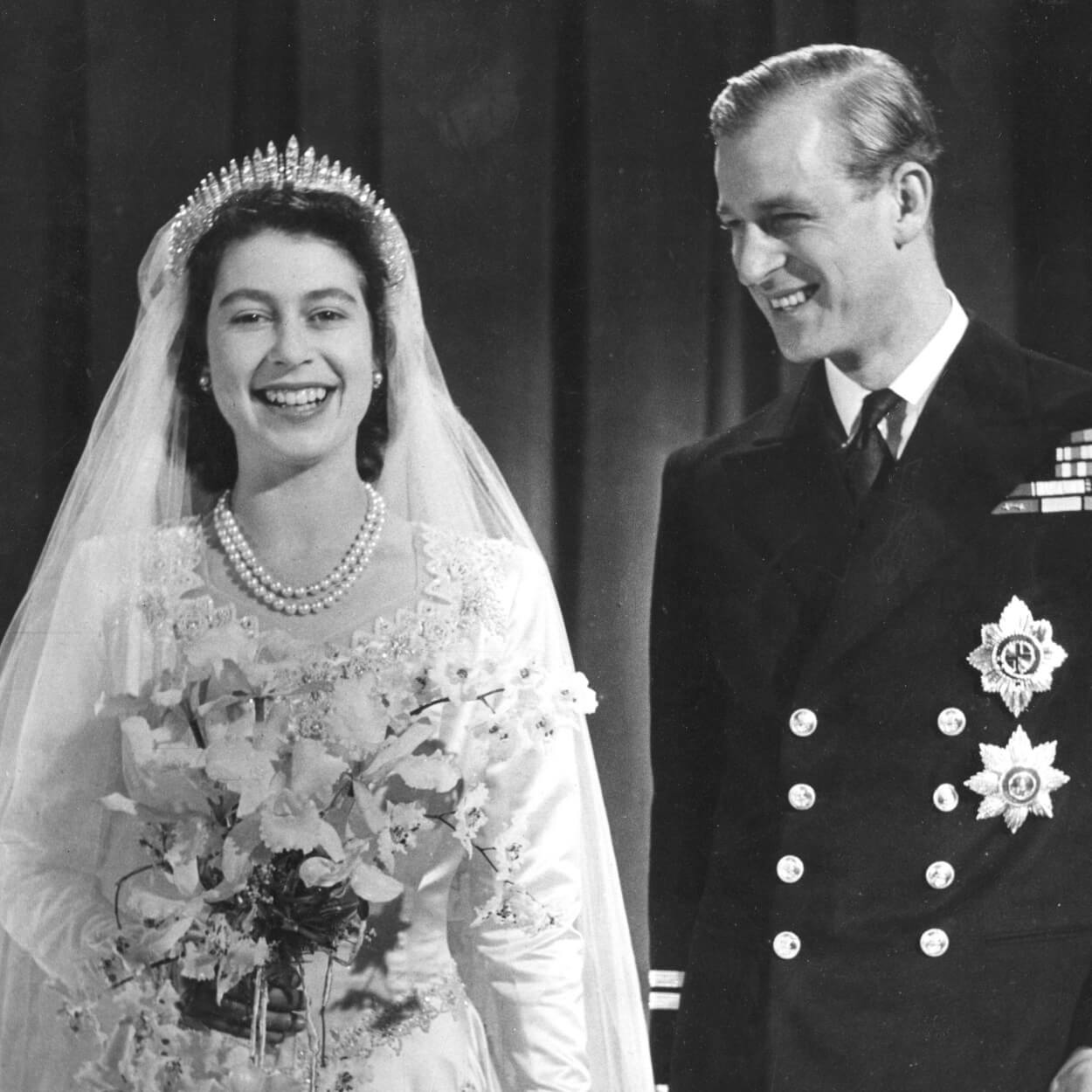 Something borrowed. It is one of the age-old traditions of a bride's ensemble on her wedding day, along, of course, with something old, something new and something blue. Few things borrowed by a bride are more famous than Queen Mary's Fringe Tiara. It has been worn by no less than five generations of the Royal family since Garrard created it for Queen Mary a century ago and, in testament to its elegant, timeless design, three have worn it on their wedding day: Her Late Majesty Queen Elizabeth II, then Princess Elizabeth, in November 1947, Princess Anne in November 1973 and most recently, Princess Beatrice in July 2020.
New light has now been cast on the tiara's history thanks to the recent rediscovery of two of Garrard's royal ledgers. Long presumed lost, the ledgers, which are handwritten in exquisite scrolling script, detail every order and repair requested by the royal family since 1843, when Garrard was appointed the first official Crown Jeweller by Queen Victoria.
Sara Prentice, Garrard's creative director, went in person to collect the magnificent leather and brass bound books, after receiving a call from Windsor Castle to say they had been uncovered. "It was such an exciting moment," says Prentice. "It is wonderful to reunite the missing ledgers with the archive at Garrard and complete the story of our royal heritage."
---
"It is wonderful to reunite the missing ledgers with the archive at Garrard and complete the story of our royal heritage."
Sara Prentice,
Creative Director
---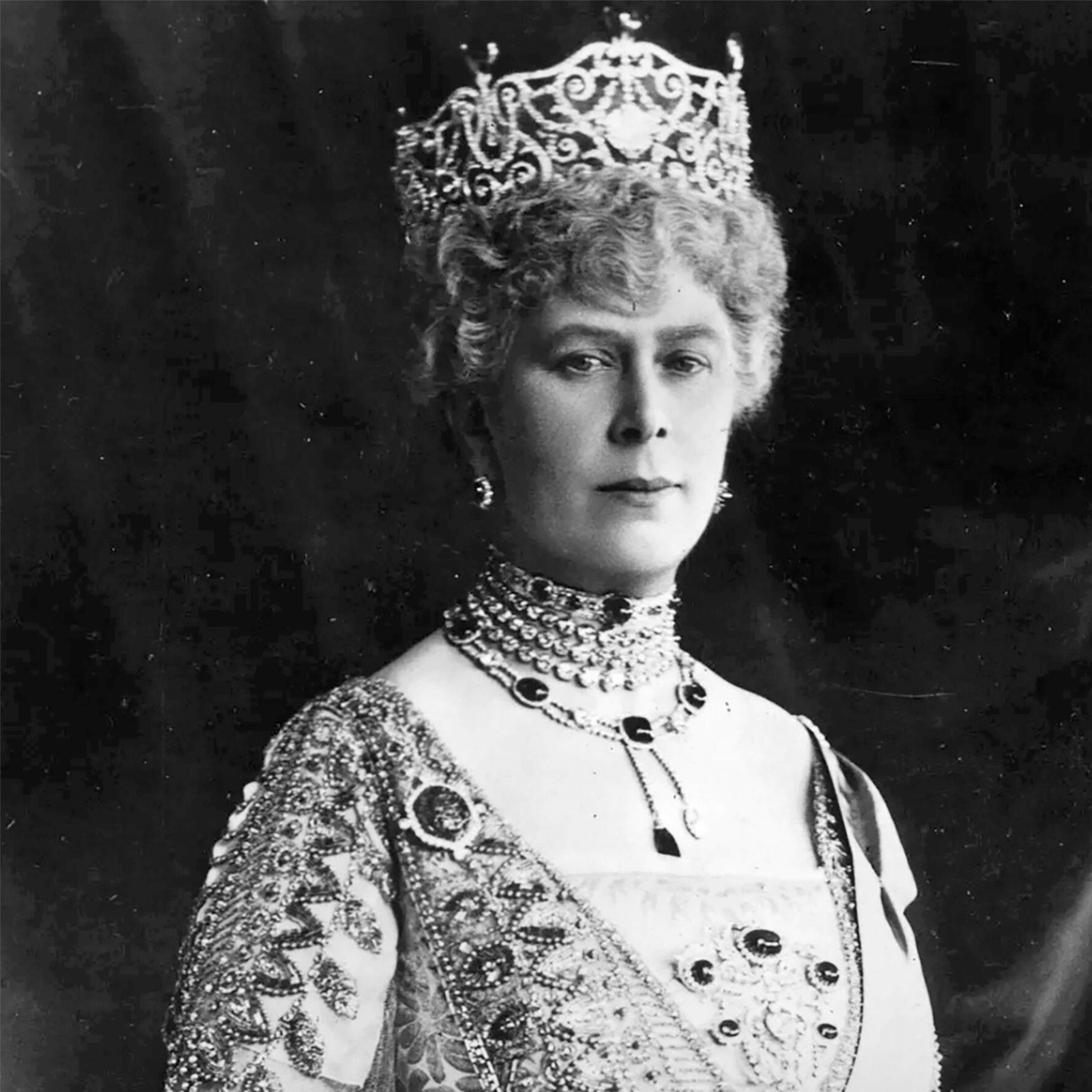 With one series of ledgers for crowned royals and one for other members of the British royal family and those from other countries, the books reveal the predilections and gifts bestowed by kings and queens past. And few royals could match Queen Mary for her passion for, and knowledge about, jewellery. In his book, The Queen's Diamonds (2012), art historian Hugh Roberts describes Mary's "vivid appreciation of jewellery and her recognition of its important ceremonial role in the life of the monarchy". From the moment she married the Duke of York, later George V, in 1893, jewels, and in particular diamonds and pearls, became an important part of her public image and she frequently had existing pieces reworked into more fashionable and wearable designs.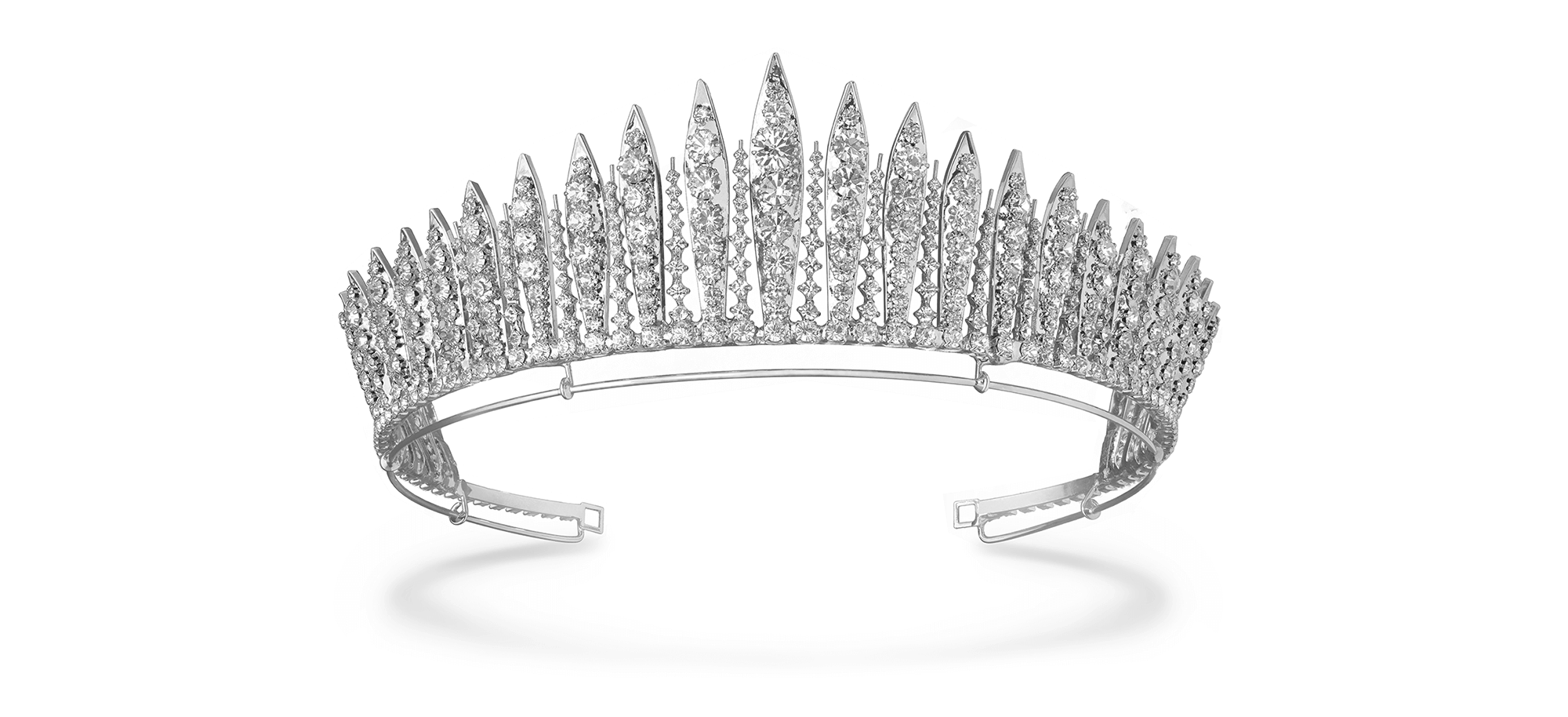 It was nine years after her husband had ascended the throne that the Fringe tiara came to be. On 3 November 1919, the ledger records the following order: "Mounting 633 brilliants and 271 rose diamonds from your Majesty's own tiara, bracelet and monogram in gold and silver settings in a Russian pattern tiara with adjustable head frame, allowing for old settings."
"Russian pattern" alludes to a style of tiara based on the kokoshnik, a traditional Russian headdress that was fashionable in western Europe in the late 19th and early 20th centuries. A halo style that is worn high and wide on the head, it had become popular in large part thanks to Queen Alexandra, Mary's mother-in-law, who received one as a silver wedding anniversary gift in 1888. Invited to select the design of her gift (which was also made by Garrard), she chose to imitate the kokoshnik style worn by her sister, Empress Maria Feodorovna of Russia.
Queen Mary's Fringe Tiara is slightly smaller than Alexandra's and therefore likely more manageable to wear. 47 tapering bars of brilliant-cut and rose-cut diamonds alternate with smaller spikes of lozenge-set diamonds. As was common with tiaras at the time, the entire piece is mounted on a frame from which it can be removed to be worn as an equally dazzling necklace. It is this feature that accounts for one reason for its fame. Queen Elizabeth The Queen Mother, who was gifted the tiara by Queen Mary in 1937, lent it to her daughter Princess Elizabeth when she married Philip Mountbatten in 1947. Disaster loomed, however, as the bride was getting dressed. "The catch, which I didn't know existed, it suddenly went [gesturing with her hands]," recalled Her Late Majesty Queen Elizabeth II to Catherine, Princess of Wales, formerly Duchess of Cambridge as they toured a Buckingham Palace exhibition of the Duchess's own wedding dress in July 2011. Fortunately, Garrard was on hand to make a hasty repair so she could still wear it on her special day.
Fully restored, the tiara was subsequently loaned by the Queen Mother to Princess Anne when she married Mark Phillips in 1973, and inherited by Her Late Majesty Queen Elizabeth II from her mother when she died in 2002. It has seldom been seen in public over recent years, although in 2011, the Queen did wear it for a Diamond Jubilee Portrait taken by Julian Calder in the Blue Room at Buckingham Palace for the Governor-General of New Zealand. And then, in July 2020, it became Princess Beatrice's "something borrowed" on the occasion of her marriage to Edoardo Mapelli Mozzi at Windsor.
Today, a model maquette of Queen Mary's Fringe Tiara is showcased at our flagship London store – in the Queen Mary Suite, which was named with the monarch's permission after a visit by the Queen to our Albemarle Street address. Stories and sentiment are so often at the heart of a piece of jewellery, particularly one handed down through the generations, but few can hold more romance than one worn by three royal brides on their wedding day.
---
About the Author
Rachel Garrahan is jewellery and watch director for British Vogue.