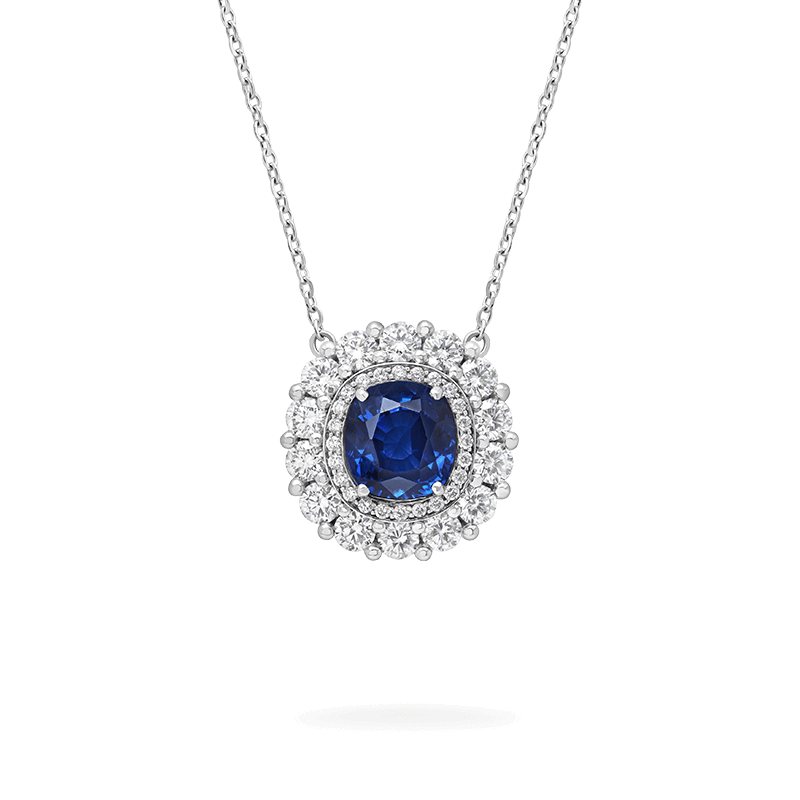 Jewelled Vault
Jewelled Vault 3.88ct Cushion Cut Sapphire and Diamond 1735 Double Cluster Pendant
In Platinum
The cluster setting of our Jewelled Vault pendant is designed to accentuate the deep blue beauty of a superb cushion cut Sri Lankan sapphire weighing 3.88 carats. Belonging to a rarefied group of sapphires that display a Royal Blue hue, a delicate halo of pavé diamonds encircles this intense blue gem, accompanied by a second, more prominent cluster of stones, framing the sapphire with a double cluster of brilliance.
A stone with which we have a special affinity – Garrard crafted Princess Diana's sapphire cluster engagement ring – the sapphires that reside in our Jewelled Vault are each extraordinary in their own right, with a beautiful richness of colour and excellent clarity. Read more
Please get in touch if you are interested in purchasing this piece or would like to find out more.
+ Platinum with a sapphire and diamonds
+ One GIA certified 3.88 carat cushion cut Royal Blue sapphire, heated
+ 38 round diamonds totalling 1.63 carats