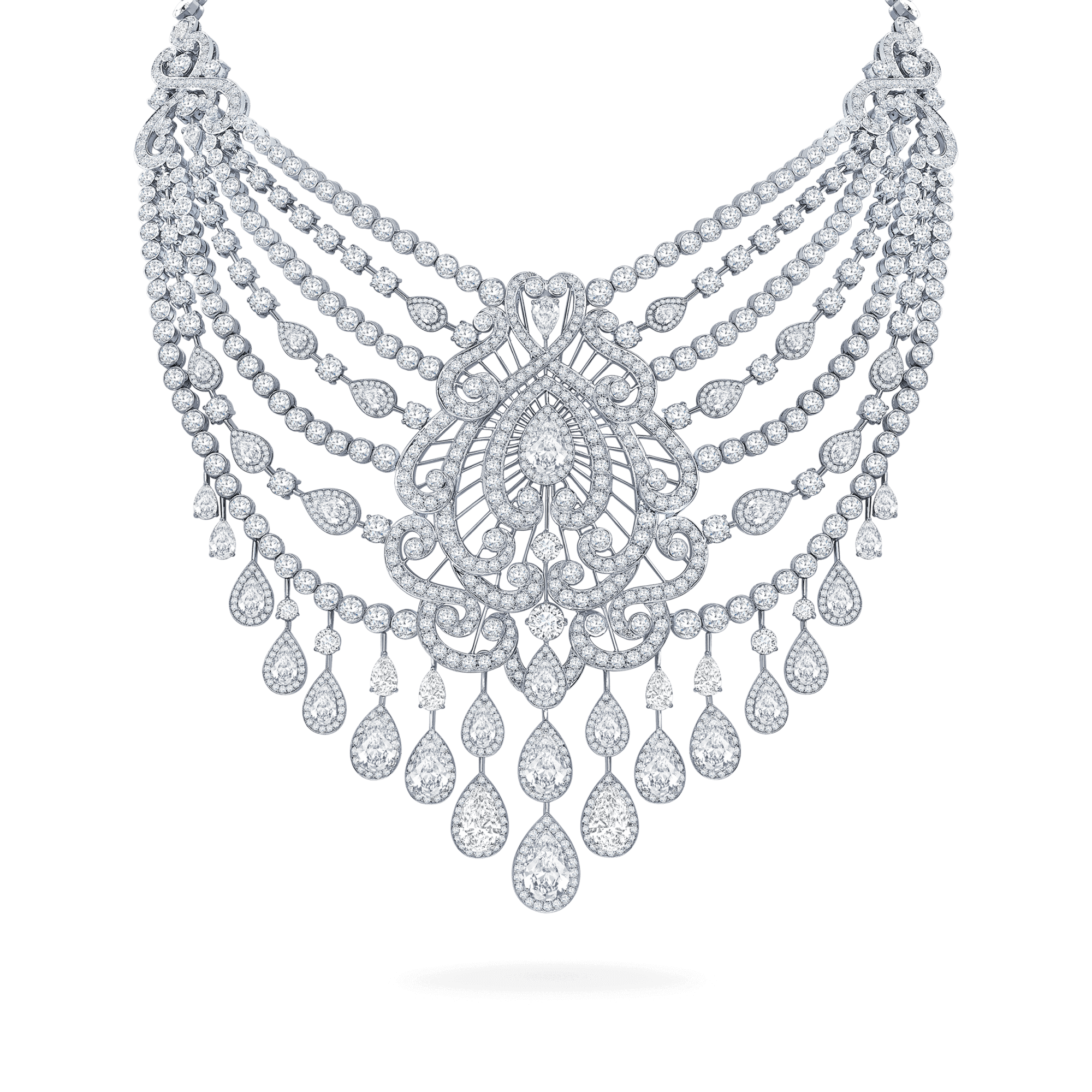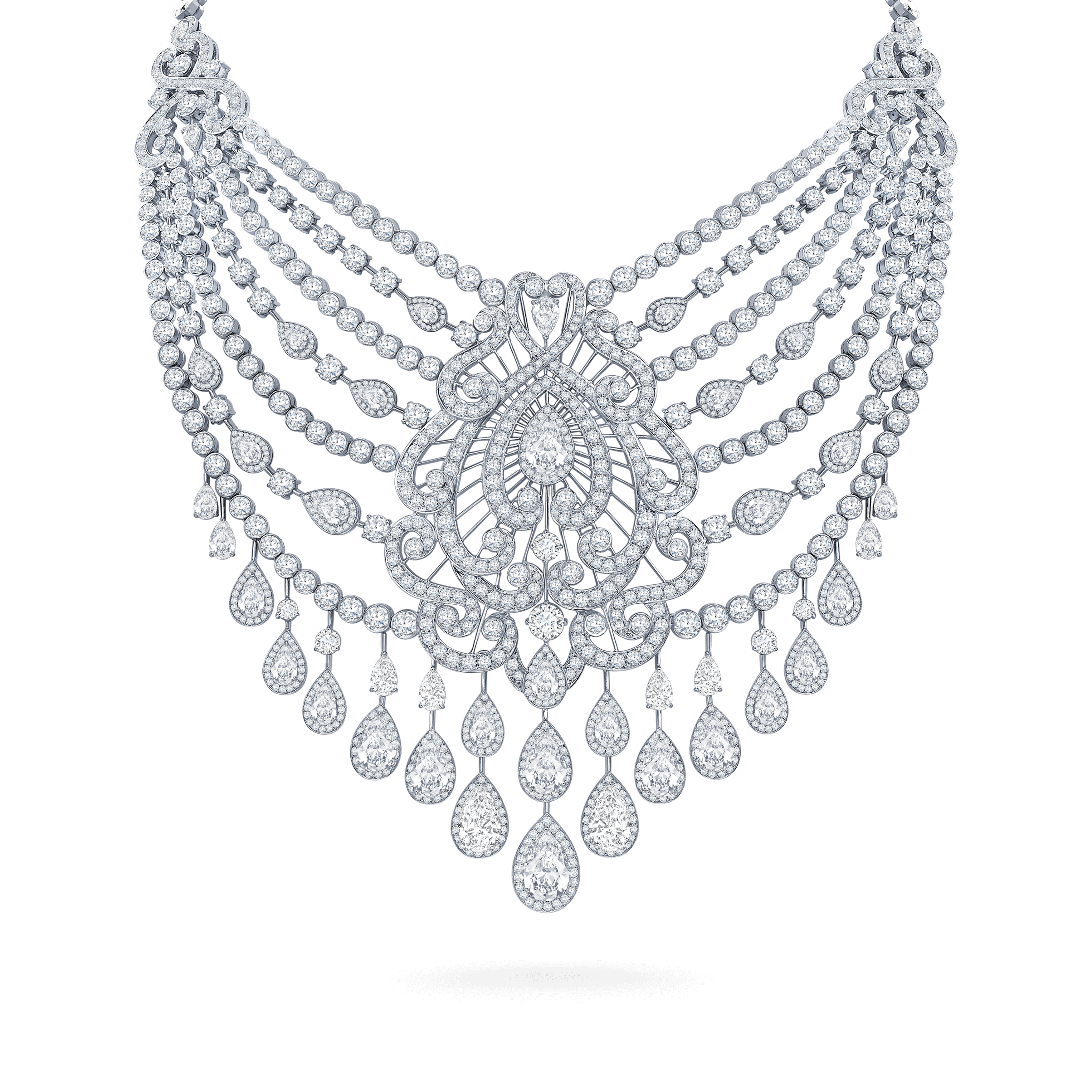 White Rose Suite
White Rose Transformable High Jewellery Diamond Necklace
In 18ct White Gold
Designed to make the most opulent of statements, our transformable White Rose high jewellery necklace features layers of diamonds that drape upon the décolletage, accompanied by a dramatic fringe of pear shape stones. The extravagant swags of diamonds – a modern interpretation of the festoon style beloved by royals – lead the eye to the central element of the necklace: a magnificent radiating diamond motif that is removable. Its ingenious design and complex craftsmanship means that, within just a few seconds, the central motif can be transformed into a brooch, with two of the pear shape diamond drops suspended beneath.
Part of the White Rose high jewellery suite, which also includes a pair of diamond earrings, the radiating goldwork that emanates outwards from a central pear shape diamond was inspired by the heart shape Cullinan V brooch. Crafted by Garrard in 1911, it was made for Queen Mary as part of a suite of jewellery for the Delhi Durbar. HM The Queen inherited this royal brooch in 1953 and has been pictured wearing it on several high-profile occasions, including at London Fashion Week. Read more
Please get in touch if you are interested in purchasing this piece or would like to find out more.
+ 18 carat white gold with diamonds
+ One GIA certified 2.02 carat G VS1 pear shape diamond
+ Eight GIA certified pear shape diamonds totalling 10.82 carats
+ 32 pear shape diamonds totalling 13.21 carats
+ 1,248 round diamonds totalling 39.40 carats
+ Total diamond weight 65.45 carats
+ Total length 42cm