Spread Your Wings
Balancing iconic silhouettes with delicate shades of precious stones, Garrard introduces colour to its Wings Embrace designs.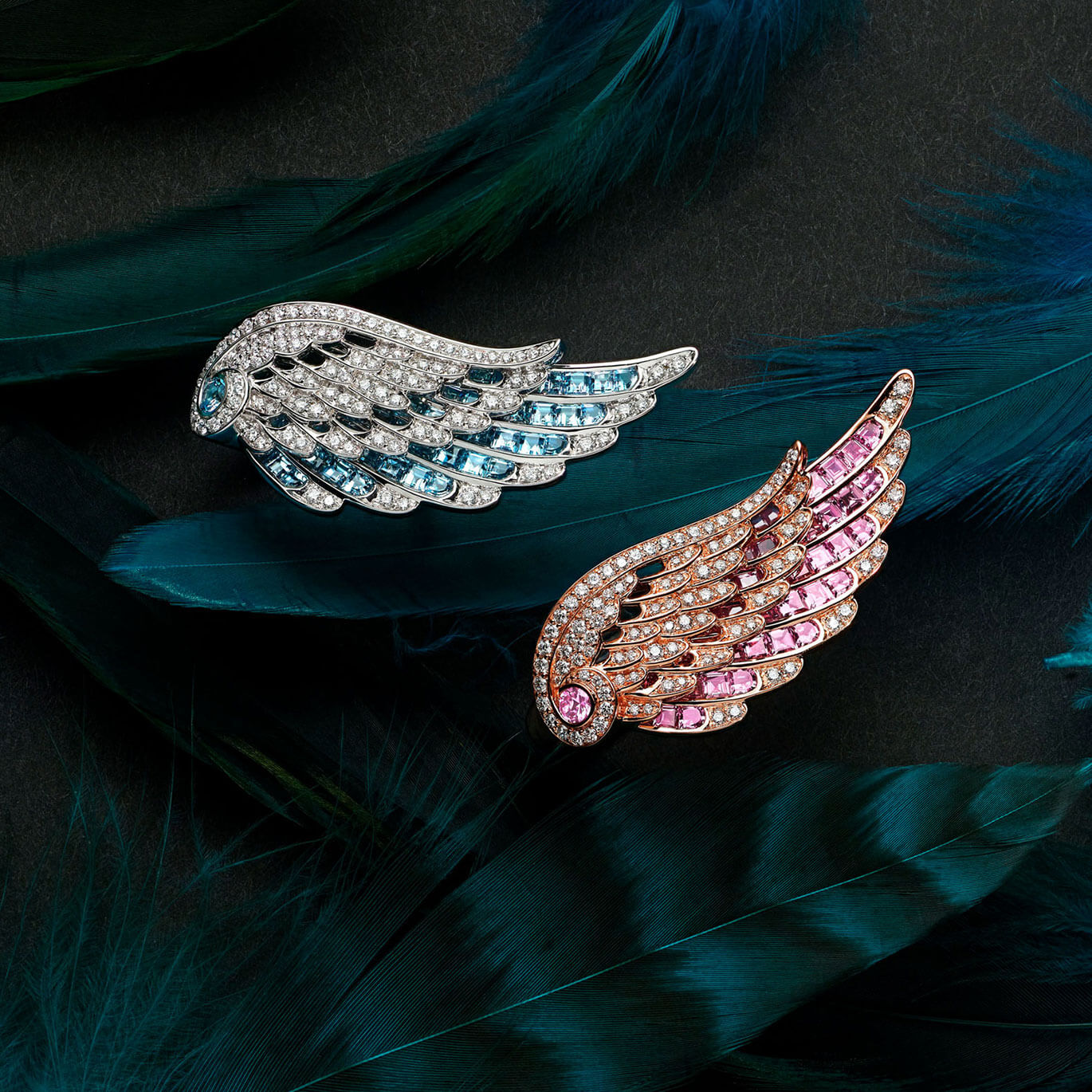 Inspired by the iridescent colours cast as light passes through crystal, our vibrant Wings Embrace jewels are a fresh take on the much–loved Wings collection. Calibré cut aquamarines, alongside pink and yellow sapphires, create a seamless shimmer of colour that catches the eye within the openwork angel wings.
The setting of the stones is just as beautiful, with their pale tones perfectly matching the white, rose or yellow gold in which they are set. The overall effect is subtle and delicate. It adds grace to the angel wings while balancing their bold silhouette, resulting in a look that is cool and contemporary, yet infused with the symbolism of peace, purity and protection.
"Wings is both a beautiful and meaningful collection," says Sara Prentice, Creative Director. "When we add a design we want to make sure it builds on what we've already achieved, so we've taken care in enhancing the popular Wings Embrace pieces to include the coloured gemstones." The intricacy of the stonework is part of what makes these new designs so special. Our designers worked very closely with the team in the House workshop to create something that looks and feels very modern, but which also showcases the expert craftsmanship for which Garrard is renowned.
---
"The ear jackets, in particular, are real statement pieces. Their bold shape draws attention to the face."
Claire Scott,
Design and development director
---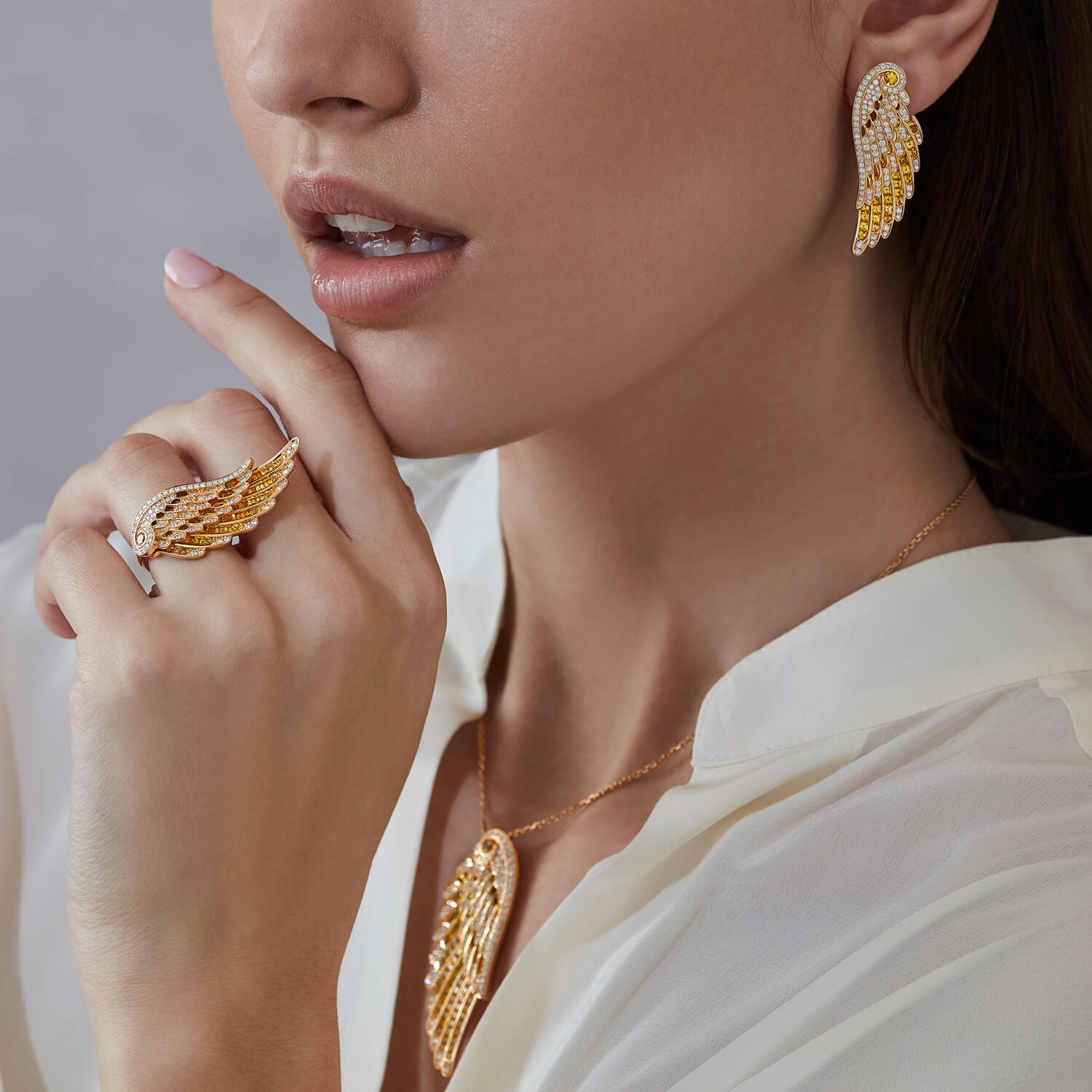 The ear jackets are a more unusual style, yet one that is really popular with our clients – the kind of woman who exudes a sense of effortless glamour. For a more everyday extravagance, there is the pendant held on a simple chain. Whatever you decide, these jewels have a richness of symbolism that has made our Wings jewels such a popular choice for important birthdays or significant occasions ever since their launch.