Garrard Celebrates the Coronation of HM King Charles III
From heritage tours and commemorative coronation jewels to an homage to the Sovereign's

Sceptre

,

Garrard

is embracing its royal history 
Excitement is mounting for the Coronation of Their Majesties King Charles III and Queen Camilla on Saturday 6th May, and at Garrard – Crown Jeweller for more than 160 years – we are welcoming more visitors than ever at our flagship Mayfair boutique.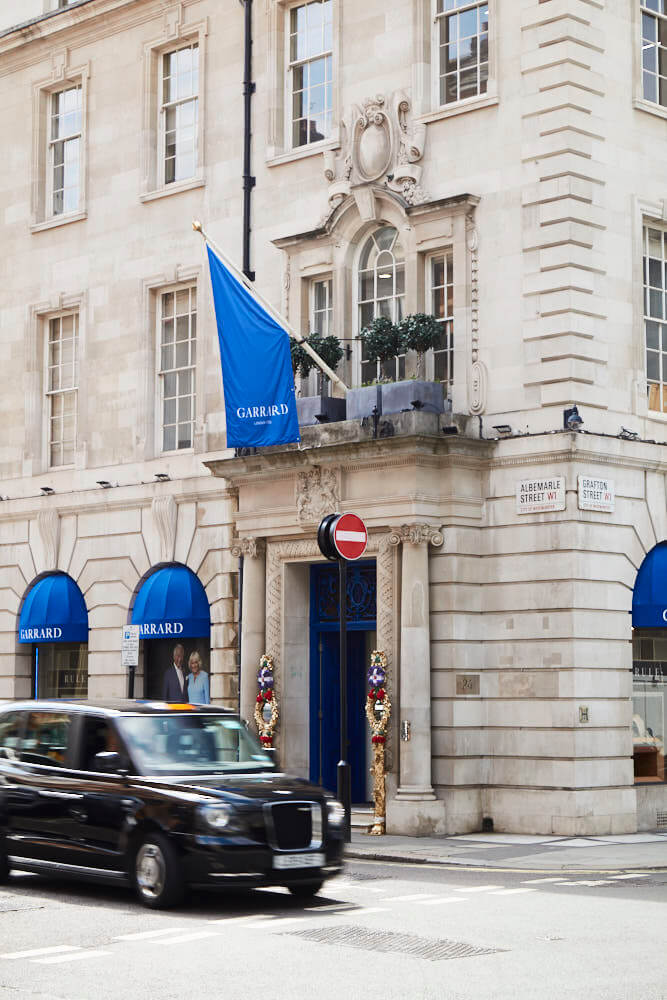 If you are planning on visiting our Albemarle Street flagship in the days leading up to the coronation, you are in for a surprise. You can't miss our showroom door, which has been transformed from steel grey to Royal Blue – the colour of Garrard when Queen Victoria first appointed us Crown Jeweller in 1843. In the window, an official portrait of King Charles and Queen Camilla wishes Their Majesties the warmest congratulations on their coronation.
The coronation ceremony will see some of the most famous royal regalia ever created by Garrard used to crown the new monarchs, including the Sovereign's Sceptre, one of the most recognisable of the Crown Jewels of Britain. Either side of the showroom door, we have installed 8ft reproductions of this iconic piece of regalia, which has been used in the coronation of every British monarch since 1661. The enamel setting at the top of the Sceptre, crafted by Garrard to clasp the Cullinan I diamond – the largest cut and colourless diamond in the world – is brought to life in flowers in jewel-like shades of red, blue and green, with crystals, cut glass and lace recreating the ornate base.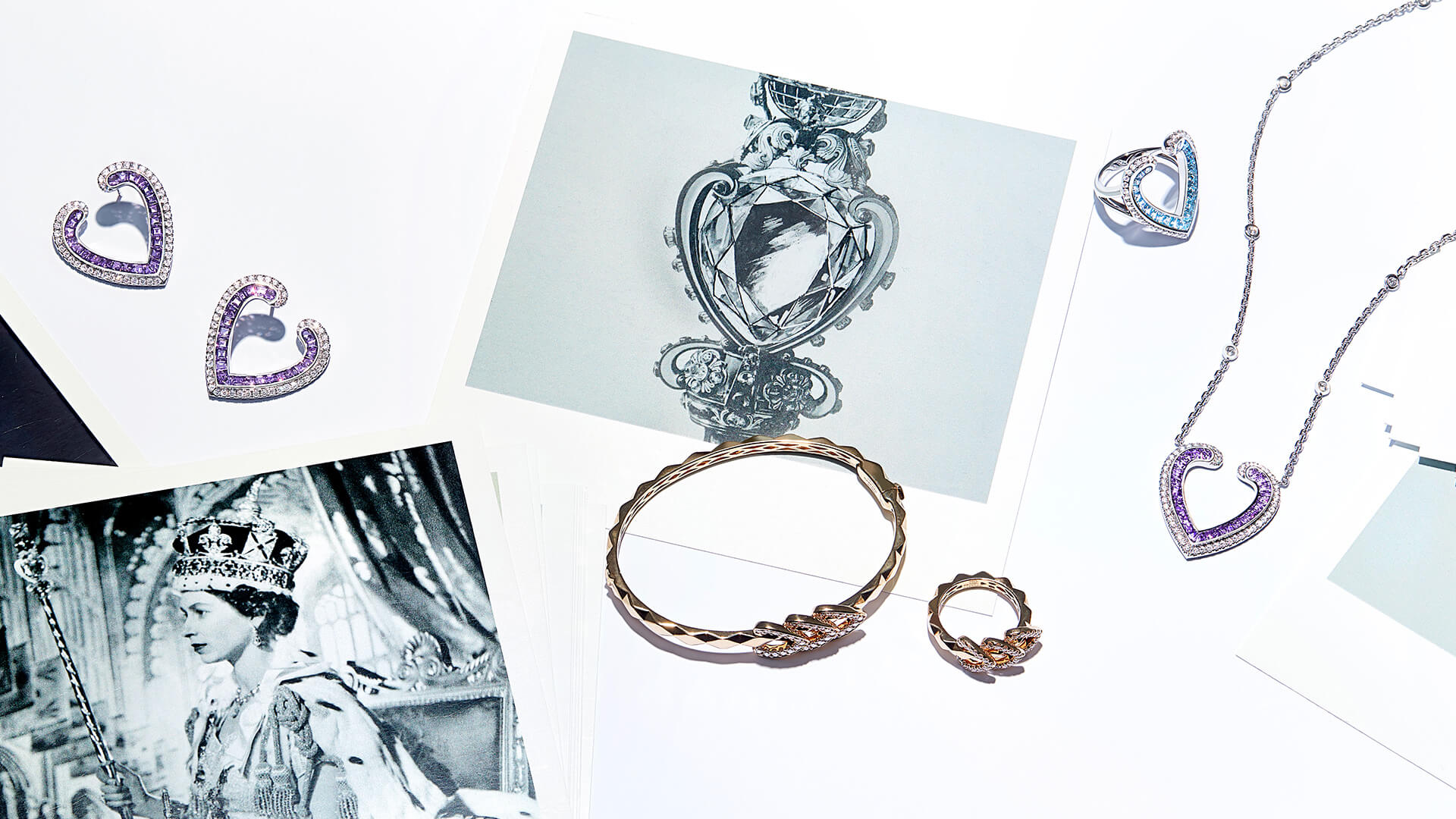 Garrard has also created two commemorative Aloria jewels to celebrate the coronation, set with purple amethysts – the colour of royalty. Inspired by the heart shape setting of the Cullinan I diamond, the calibré cut stones are arranged to form the Sovereign motif – a motif closely entwined with both the history of Garrard and the Sovereign's Sceptre itself. Handcrafted in 18 carat white gold with diamonds and stamped with the official Coronation Hallmark featuring the profile of King Charles, the Coronation pendant and earrings are limited-edition pieces, with just three available of each.
 
If you would like to join us on a Heritage Tour in the Queen Mary Suite or are interested in our commemorative Coronation jewels, please book an appointment.