Garrard's Fashion Collaboration With 5'Eleven Magazine
To celebrate five years of 5'Eleven, London's leading independent fashion magazine, Garrard has collaborated with the publication for a second time.
Launched on 11 May, ISSUE 10 of 5'Eleven celebrates five years of the magazine with a Jewellery Special – a first for the publication. The second time that Garrard has collaborated with the magazine, the Spring/Summer 2023 issue features an interview with our Creative Director Sara Prentice and an 11-page editorial, entitled The Great Legacy, that shows our jewellery collections in a fashionable, new light.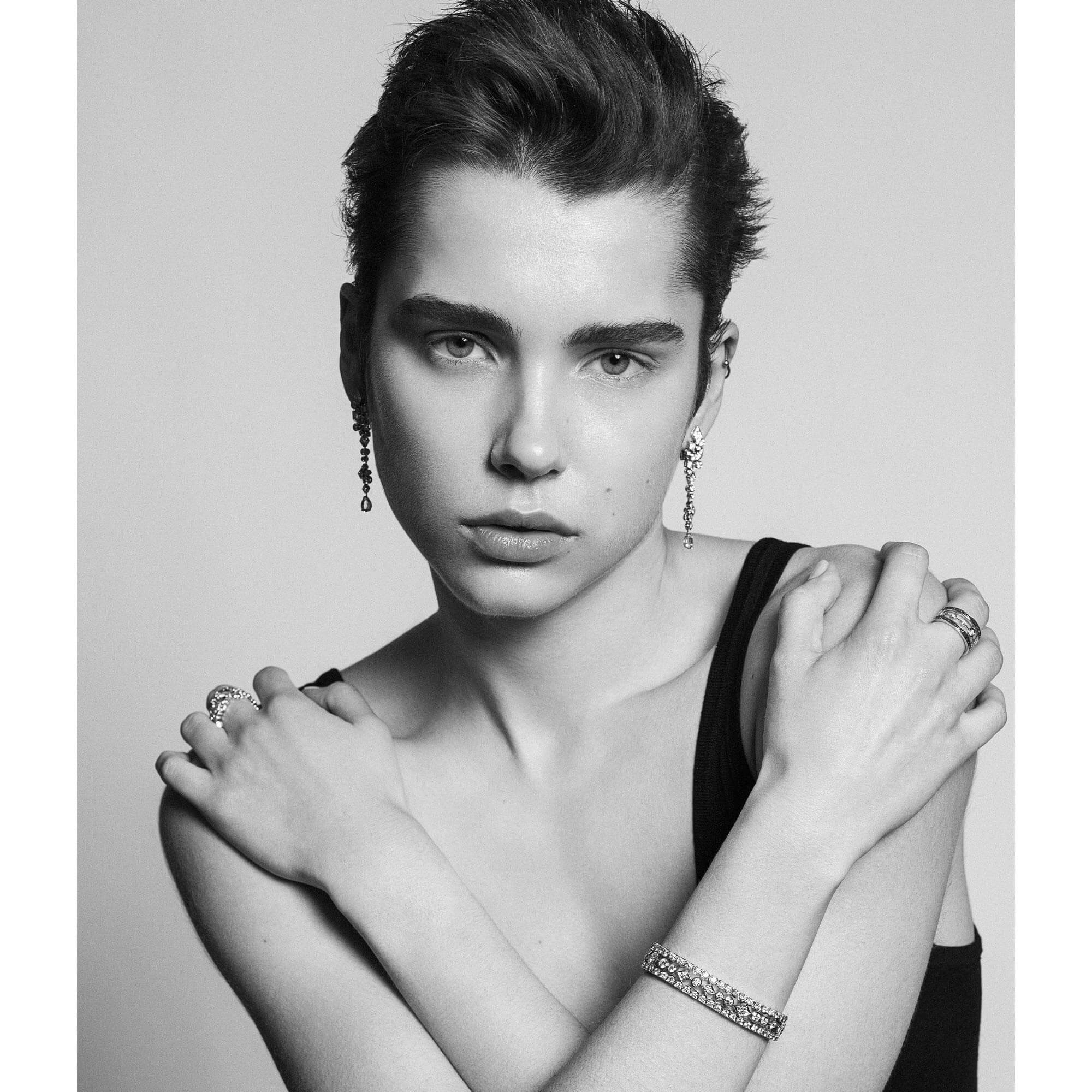 The styling for the shoot was inspired by the idea of a fresh take on a classic, with jewels from across Garrard's collections, including Blaze, Aloria and Albemarle, paired with pieces by fashion heavyweights such as Moschino, Alberta Ferretti and Alaïa. Edwin S. Freyer, Editor-in-Chief of 5'Eleven, explains the concept in more detail: "We already felt very inspired by Garrard's long history, heritage and beautiful designs. Because of that, we wanted to create an editorial that would feel timeless while still being very modern, all through a group of women with certain common factors: they are all elegant, sophisticated, beautiful, graceful and inspirational."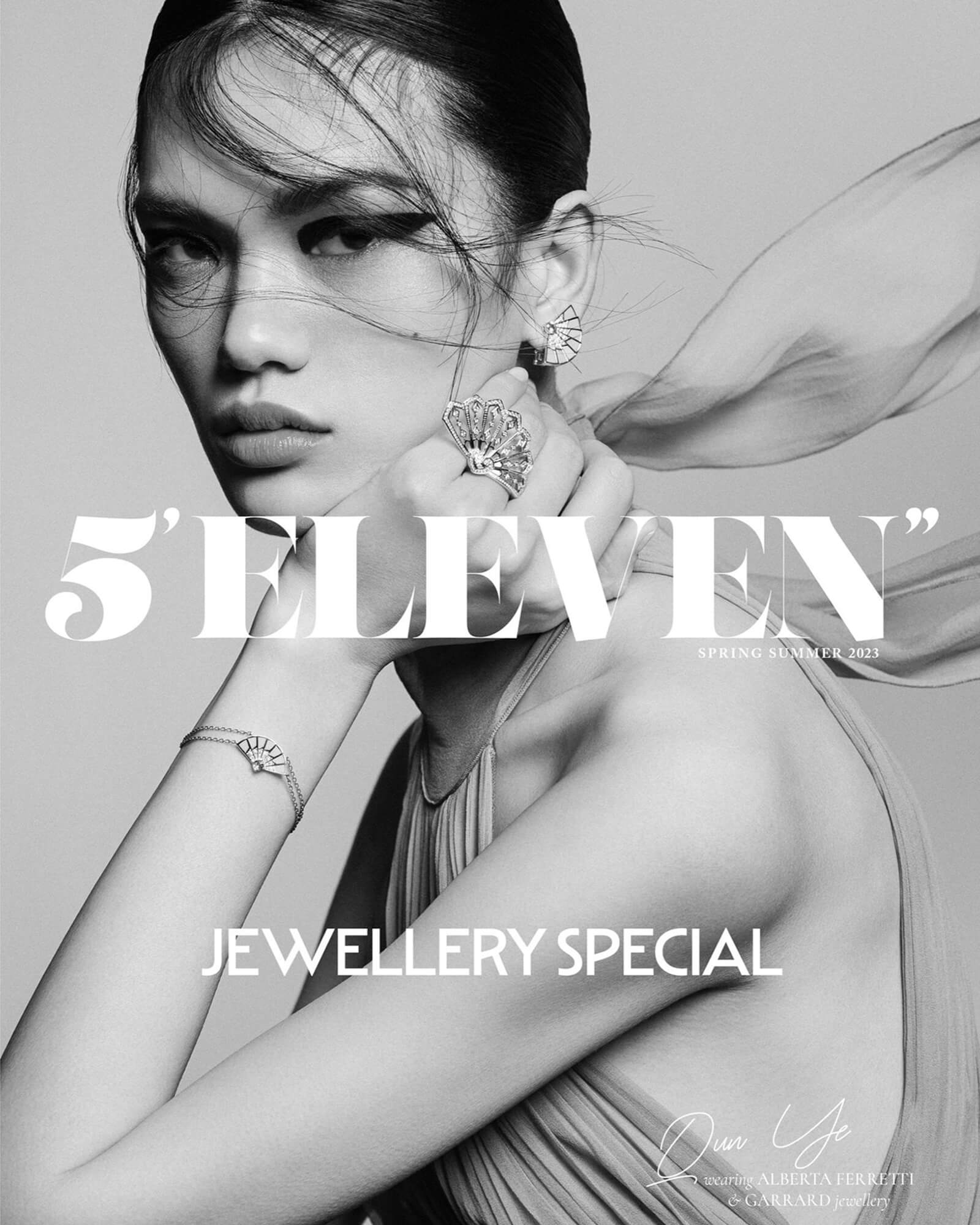 Fashion and jewellery have always gone hand in hand, and with the editorial, Edwin wanted to highlight how one complements the other, while being two very separate entities. "Fashion is more about this moment and time, while I perceive jewellery on a bigger scale," he says. "When you buy a high-quality garment, you expect to use it throughout the following months and years. With care, it will last, but when we talk about jewellery, from its social construction to how stones and diamonds are made in nature, there is no expiration date. I find that fascinating."
In the 5'Eleven interview with Sara Prentice, our Creative Director reveals that she originally applied for fashion courses at college, thinking she wanted to work in the fashion industry. A serendipitous encounter with a jewellery and silversmithing tutor would change the course of her career forever. After leaving college, she designed for some of the biggest names in jewellery, including Cartier and Graff, before joining Garrard to lead the creative direction of the brand. "On my arrival I made the decision that all new collections need to come from the heart of our heritage, whether that is a design, a moment in time or a muse," she explains in the interview. "I wanted us to be a forward-thinking brand, and for the designs to be modern and let modernity shine through." Judging by The Great Legacy editorial, it is mission accomplished.