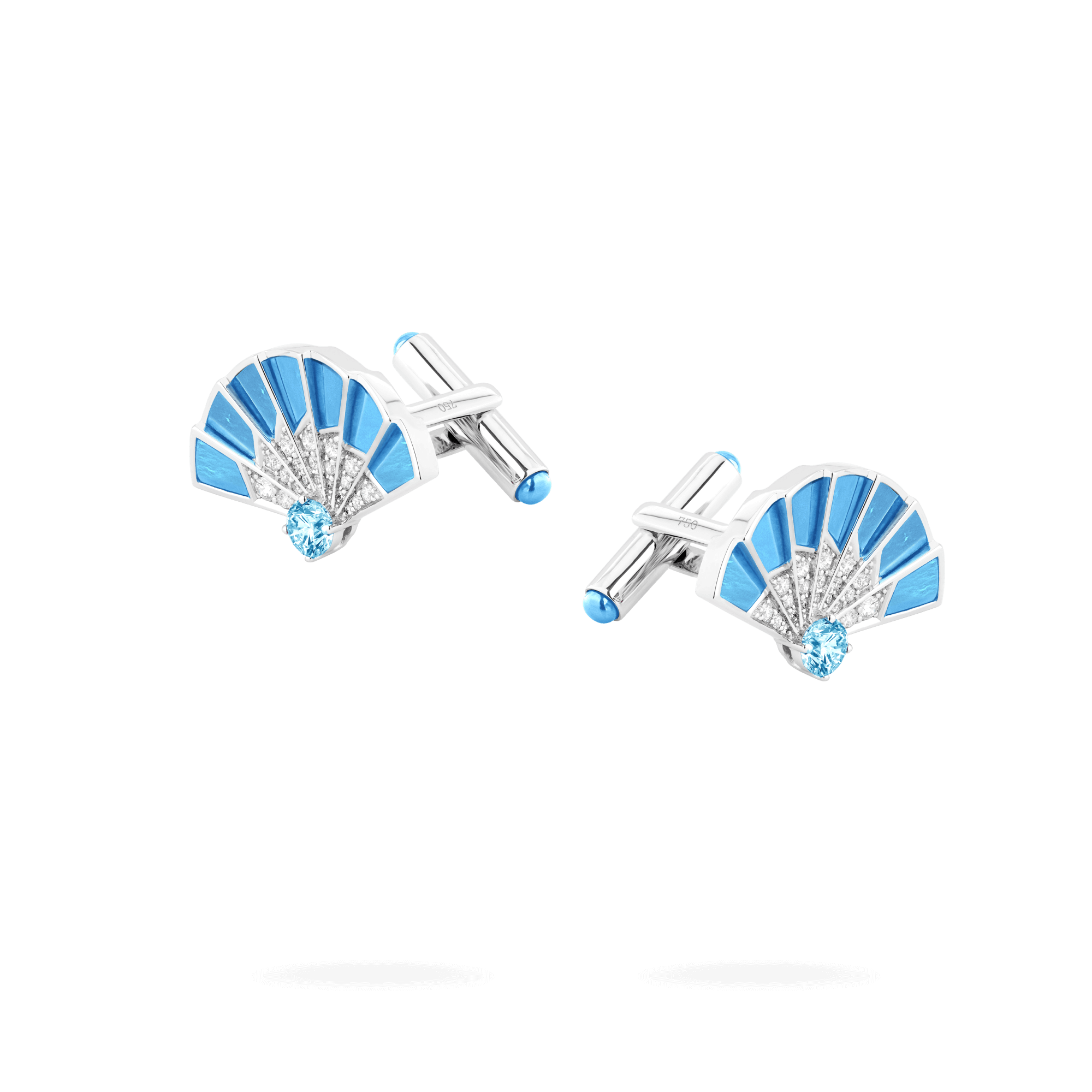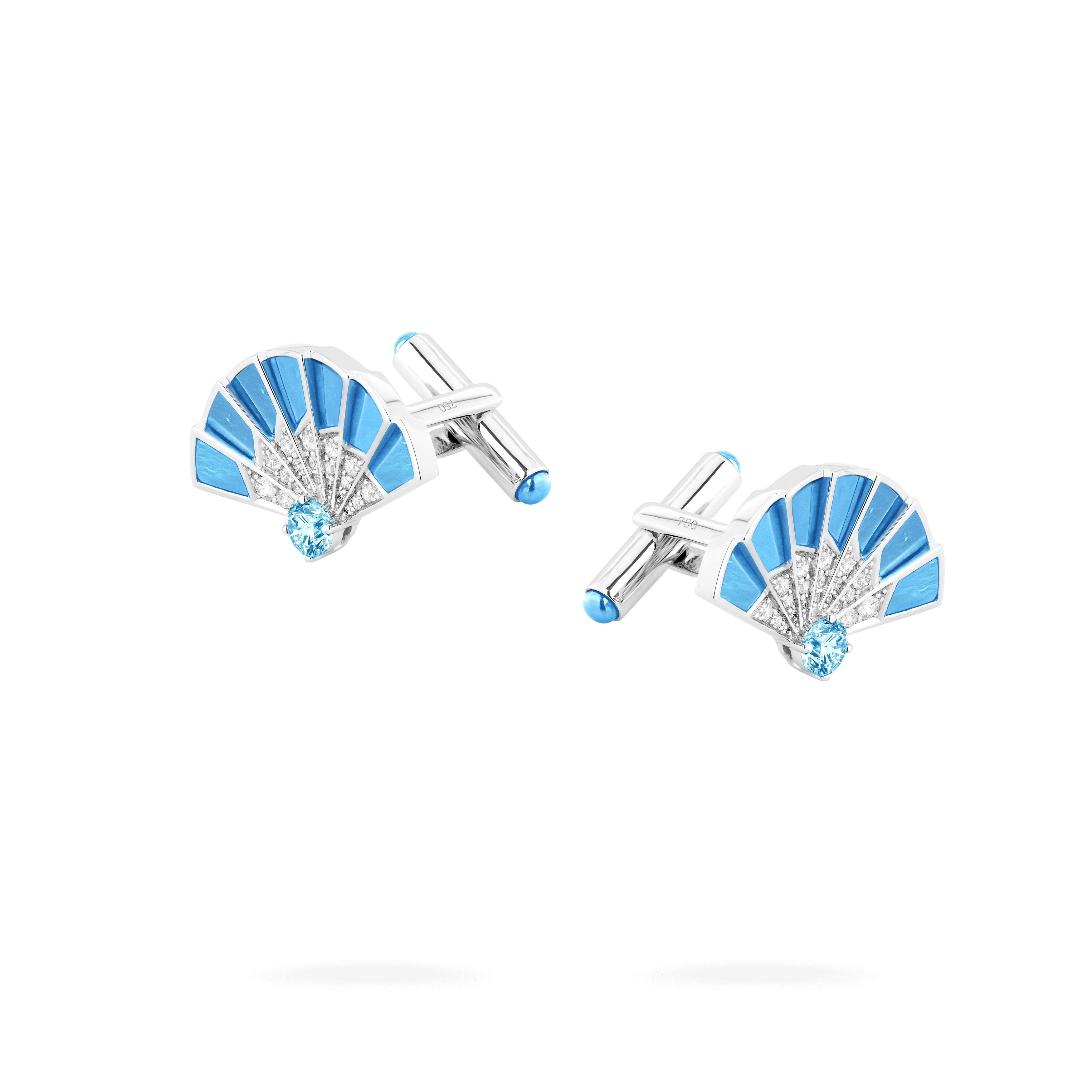 Fanfare
Fanfare Symphony Aquamarine and Turquoise Cufflinks
In 18ct White Gold with Diamonds
For a bold, beautifully crafted finishing touch to your outfit, our Fanfare Symphony cufflinks radiate outwards from round aquamarines, unleashing a kaleidoscope of colour. A precious and playful addition to your wardrobe, the unisex cufflinks are inlaid with vivid turquoise and accented with diamonds.
A captivating reminder of a fun-loving period in Garrard's history, our Fanfare Symphony jewels translate the flutter of a fan at a masquerade ball in harmonious pairings of coloured gemstones and ornamental hardstones. Read more
Every Garrard jewellery piece is truly special – an exquisite creation, made to order for you in our workshop. This item is accompanied by a lead time of 13 weeks. Should you require this piece sooner, please contact us.
* Prices exclude local duties and taxes
Please get in touch if you are interested in purchasing this piece or would like to find out more.
+ 18 carat white gold with aquamarines, turquoise and diamonds
+ Two round aquamarines totalling 0.50 carats
+ 40 round diamonds totalling 0.44 carats
+ 16 pieces of turquoise inlay