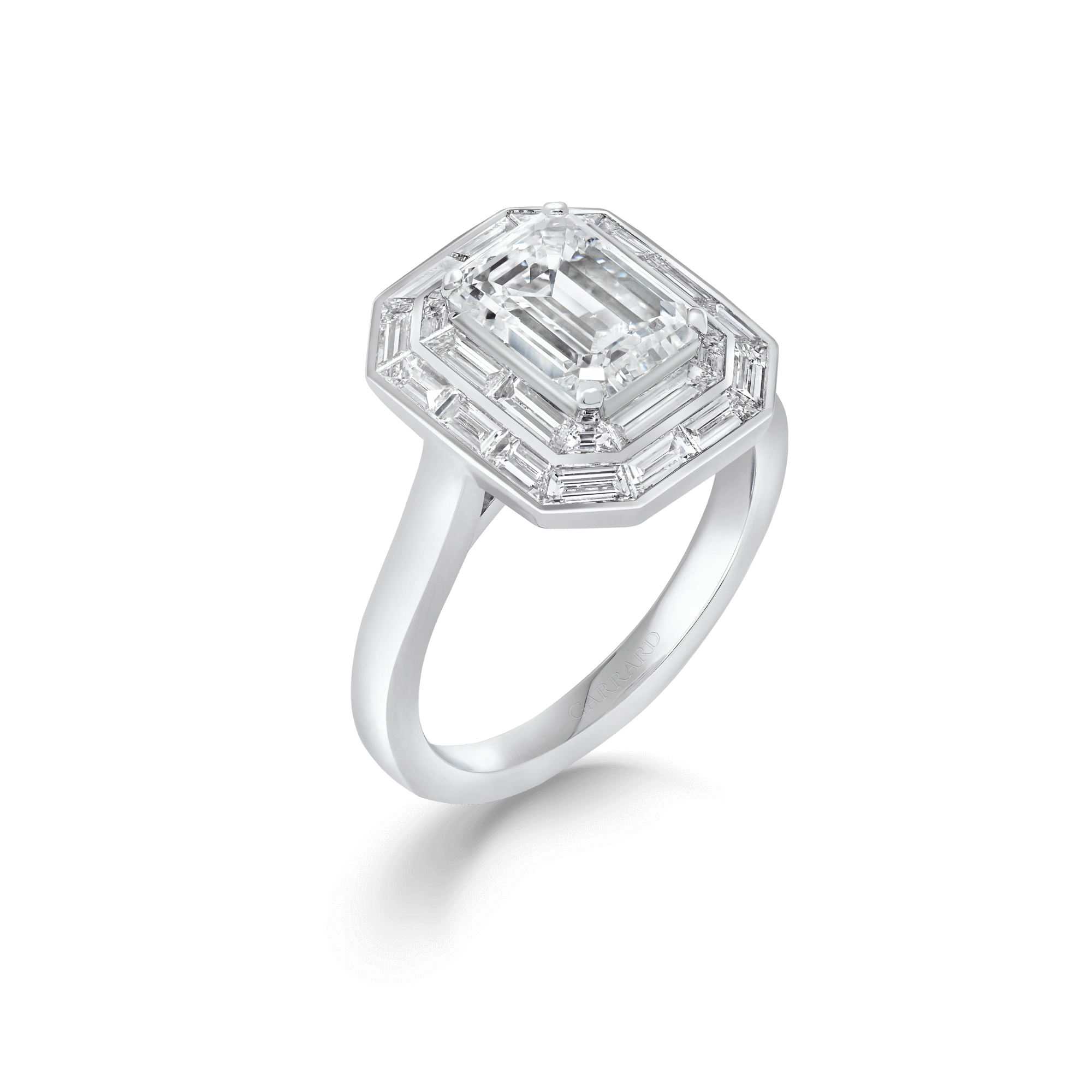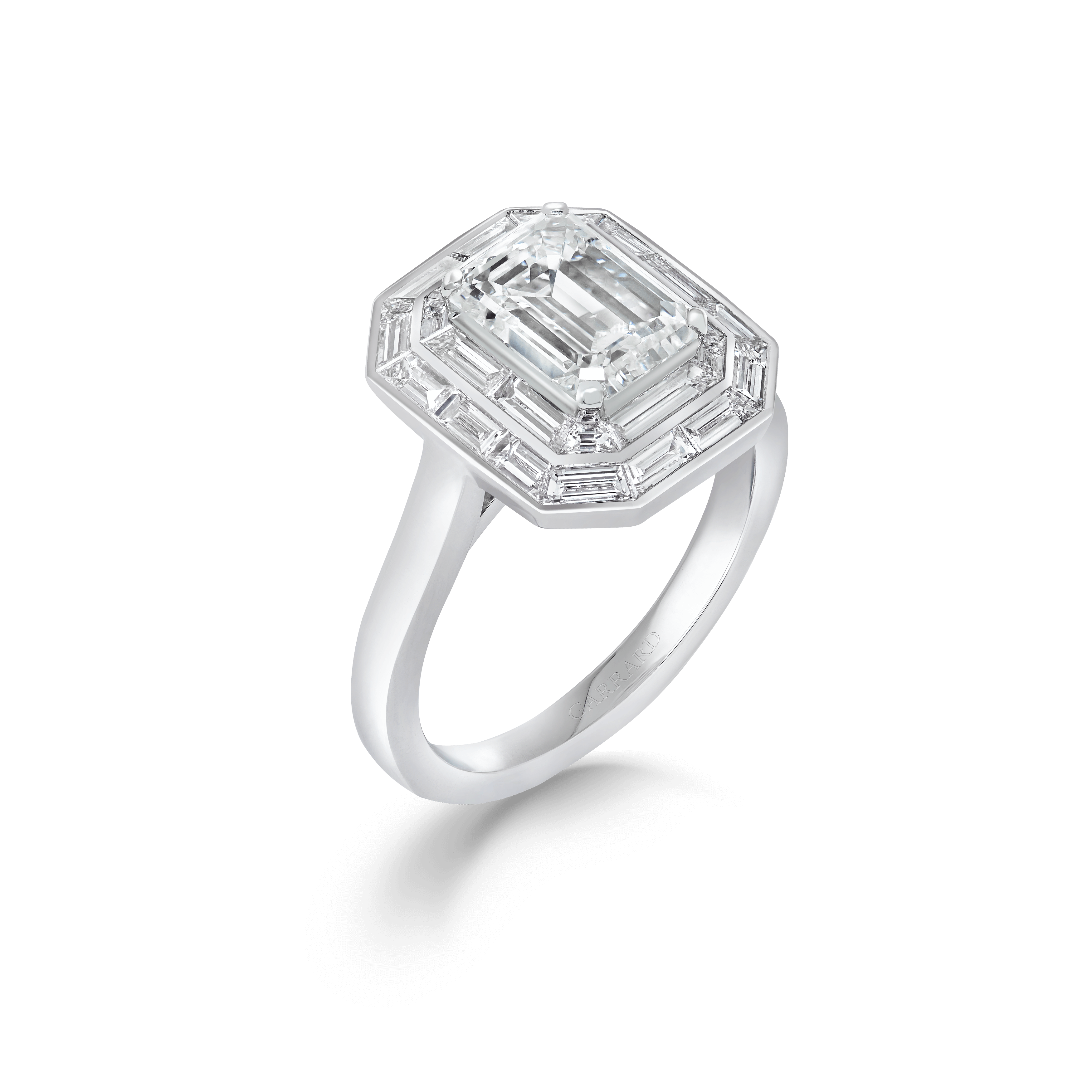 Jewelled Vault
Jewelled Vault 2.05ct Emerald Cut Diamond Ring
In 18ct White Gold with Diamonds
With its elegant, geometric lines and striking compilation of diamond cuts, the Art Deco influence is strong in our Jewelled Vault ring. Framing a 2.05 carat emerald cut diamond, sleek rows of baguette cut stones are set in 18 carat white gold to form a graphic double halo, emphasising the sleek, step cut facets of the centre stone.
Rarefied and always remarkable, Garrard sources only the most exceptional diamonds for the Jewelled Vault, each of which displays a captivating combination of cut, clarity and brilliance. Read more
Currently out of stock
* Prices exclude local duties and taxes
Please get in touch if you are interested in purchasing this piece or would like to find out more.
+ 18 carat white gold and diamonds
+ Ring size 54
+ One GIA certified 2.05 carat F VS1 emerald cut diamond
+ 24 baguette cut diamonds totalling 1.06 carats
+ Total diamond weight 3.11 carats
+ Can be resized +/- one size, please allow 2-3 weeks (for other sizes, allow a lead time of eight weeks)