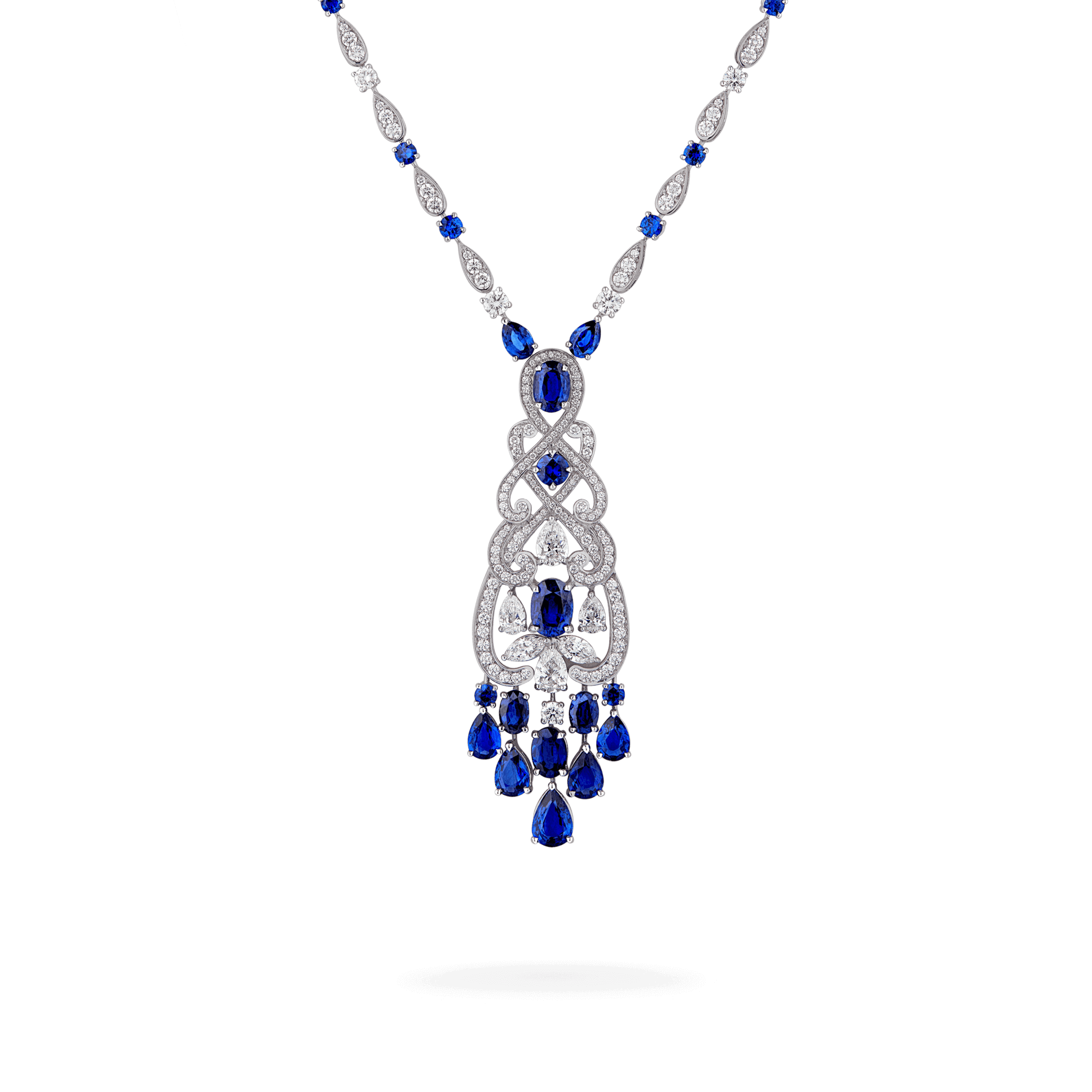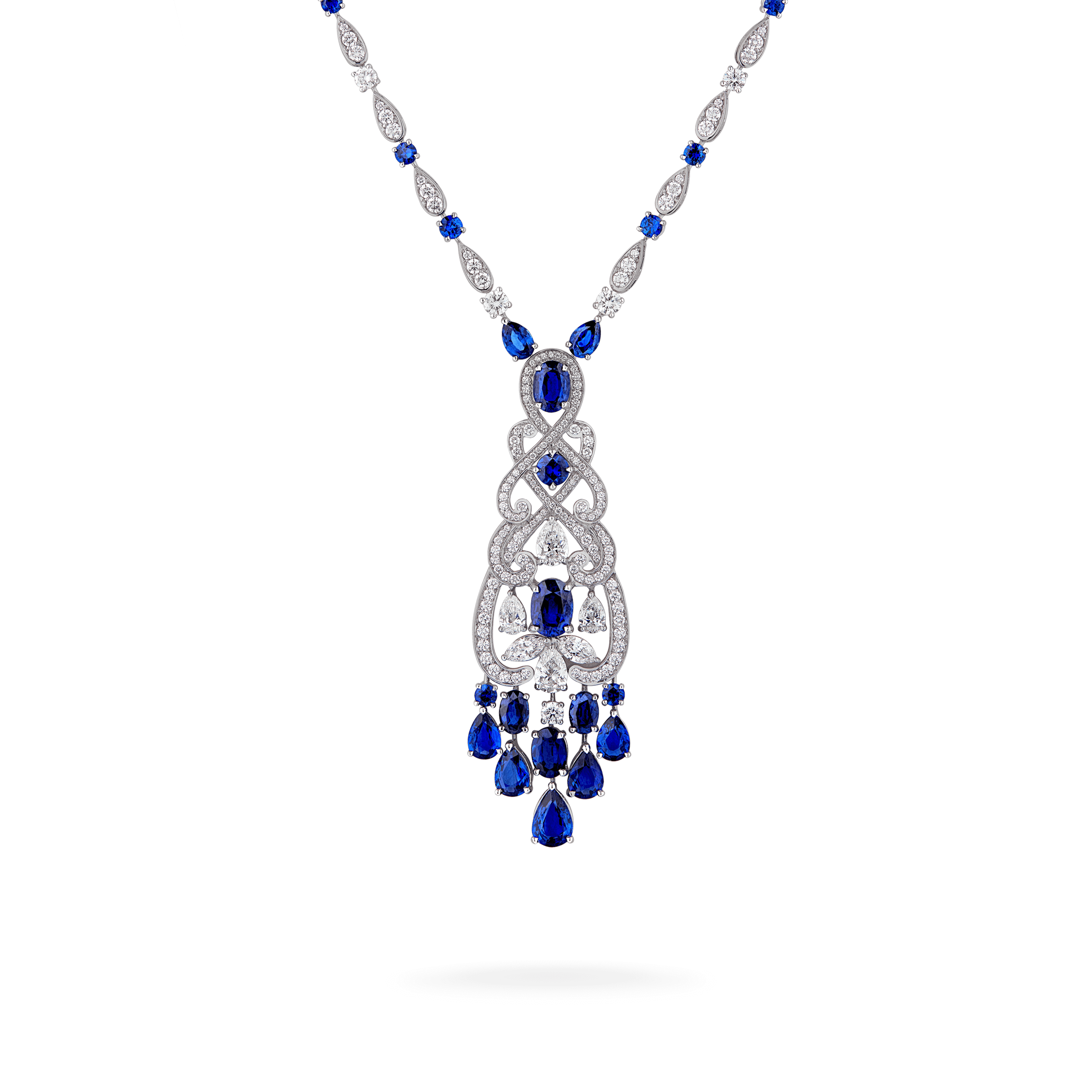 Regal Cascade Suite
Regal Cascade High Jewellery Sapphire and Diamond Necklace
In 18ct White Gold
Diamonds are elegantly entwined to embrace deep blue sapphires and diamonds in our Regal Cascade high jewellery necklace, tracing the striking heart shape Sovereign motif – a Garrard signature inspired by the setting of one of the most important diamonds of all time. Accompanied by a vivid fringe of round, oval and pear shape sapphires, an elaborate diamond and sapphire chain brings a beautiful gravitas to this one-of-a-kind piece.
The most impressive stone cut from the great Cullinan Diamond – the largest diamond discovered to this day – weighed an astonishing 530 carats. Known as the Great Star of Africa, this regal stone sits atop the sovereign's sceptre, in a mount of enamel and gemstones. Crafted by Garrard in 1910, this iconic scroll setting inspired the striking Sovereign motif, which is celebrated in our Regal Cascade high jewellery suite. Read more
Currently out of stock
* Prices exclude local duties and taxes
Please get in touch if you are interested in purchasing this piece or would like to find out more.
+ 18 carat white gold with sapphires and diamonds
+ Seven oval blue sapphires totalling 6.22 carats
+ Five pear shape blue sapphires totalling 3.86 carats
+ 11 round blue sapphires totalling 1.53 carats
+ Total sapphire weight 11.61 carats
+ Two marquise cut diamonds totalling 0.48 carats
+ Four pear shape diamonds totalling 1.50 carats
+ 239 round diamonds totalling 4.77 carats
+ Total diamond weight 6.75 carats
+ Necklace length: 51cm