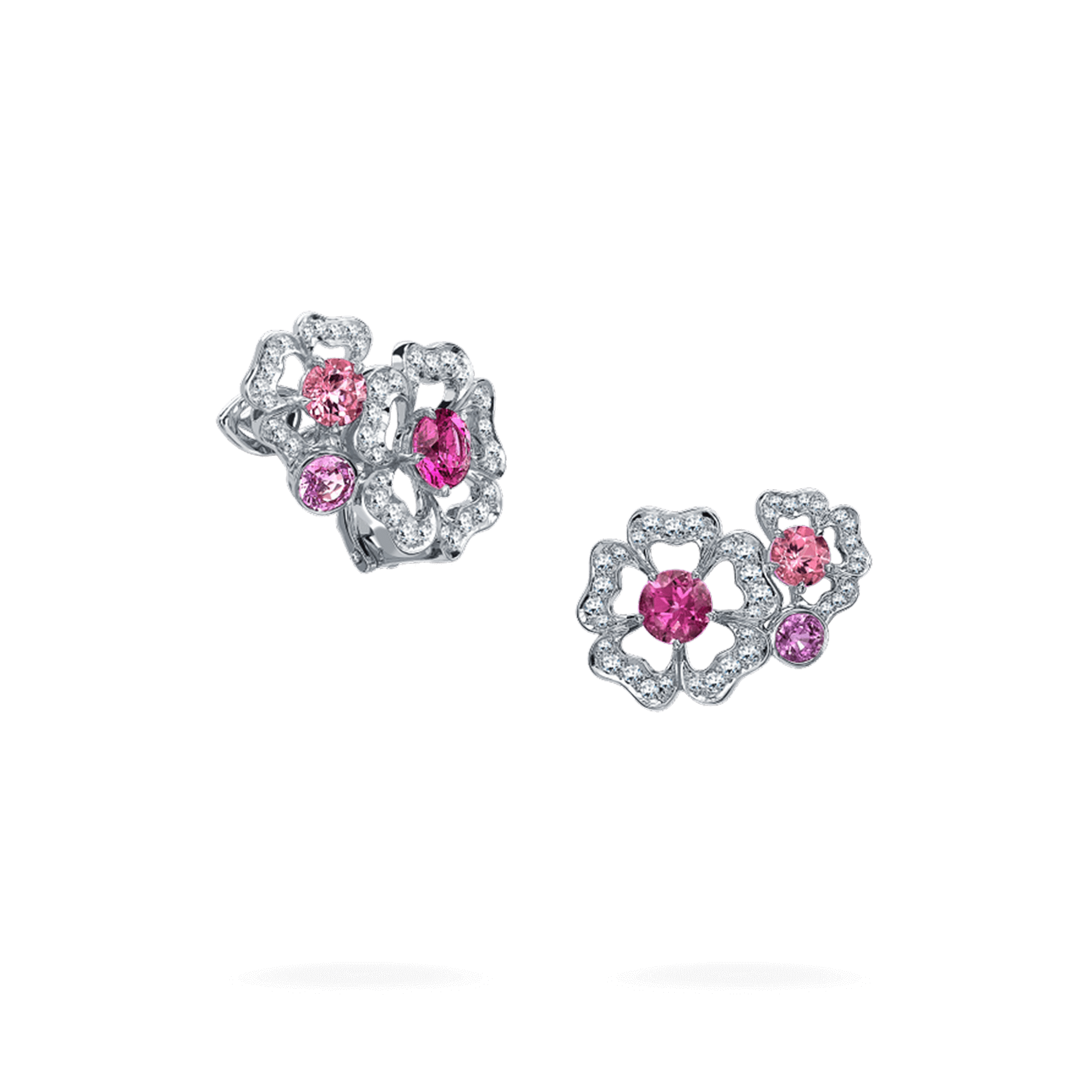 Tudor Rose
Tudor Rose Petal Tourmaline, Pink Sapphire and Rubellite Ear Climbers
In 18ct White Gold with Diamonds
Celebrating the profusion of colours that blossom in a British rose garden, our Tudor Rose Petal ear climbers showcase tender pink tourmalines, sapphires and rubellites, artfully combined to form precious bursts of colour among the diamonds.
Our Tudor Rose jewels translate the heraldic emblem of England in beautiful, stylised designs imbued with powerful meaning. With its origin in marriage, when the heraldic emblems of two families combined, rose upon rose, to symbolise unity, our modern-day Tudor Rose is the perfect expression of togetherness. Read more
Every Garrard jewellery piece is truly special – an exquisite creation. This item is accompanied by a lead time of 7 – 8 weeks.
* Prices exclude local duties and taxes
Please get in touch if you are interested in purchasing this piece or would like to find out more.
+18 carat white gold with rubellites, tourmalines, pink sapphires and diamonds
+2 round rubellites totalling 1.22 carats
+2 round pink tourmalines totalling 0.80 carats
+2 round pink sapphires totalling 0.69 carats
+76 round diamonds totalling 0.62 carats