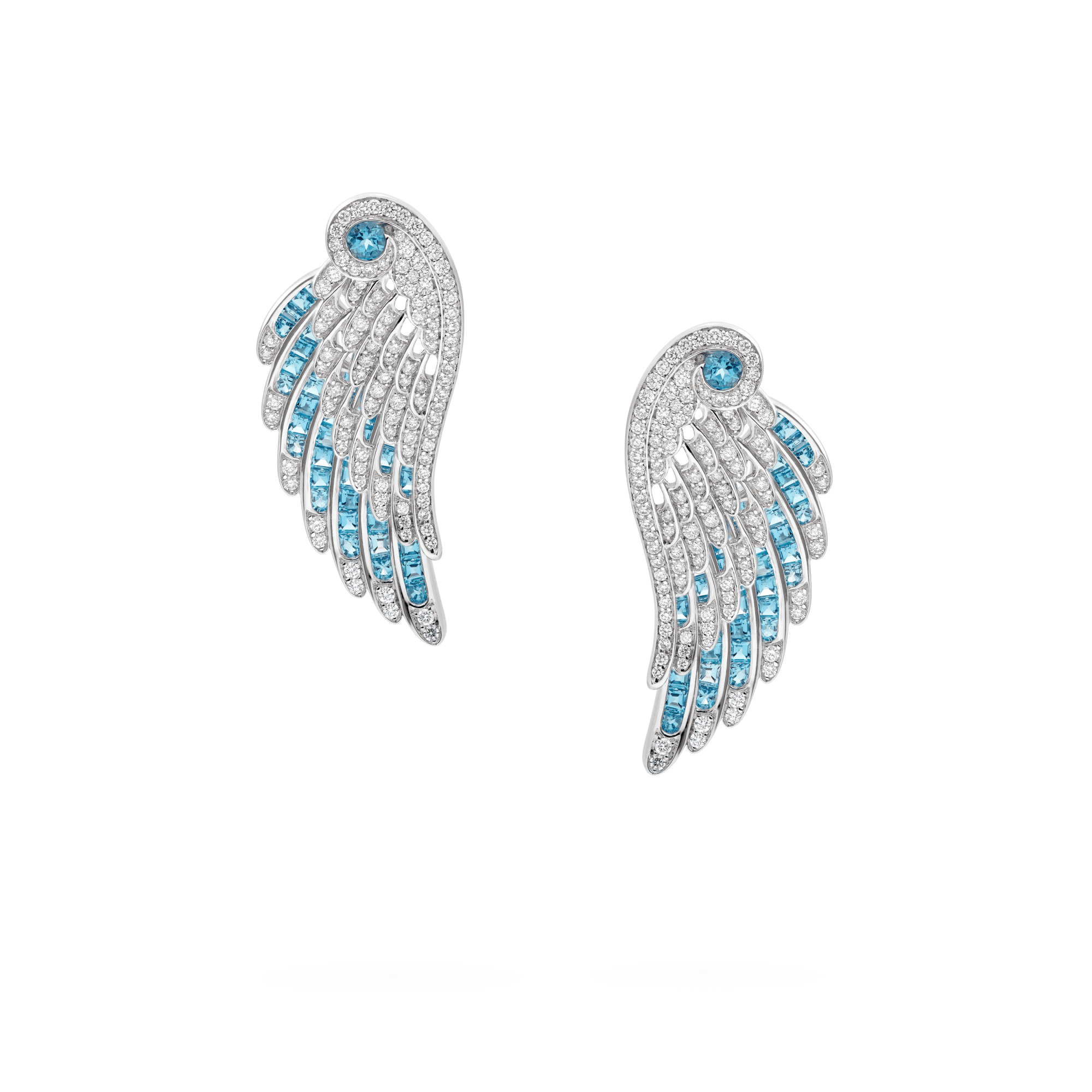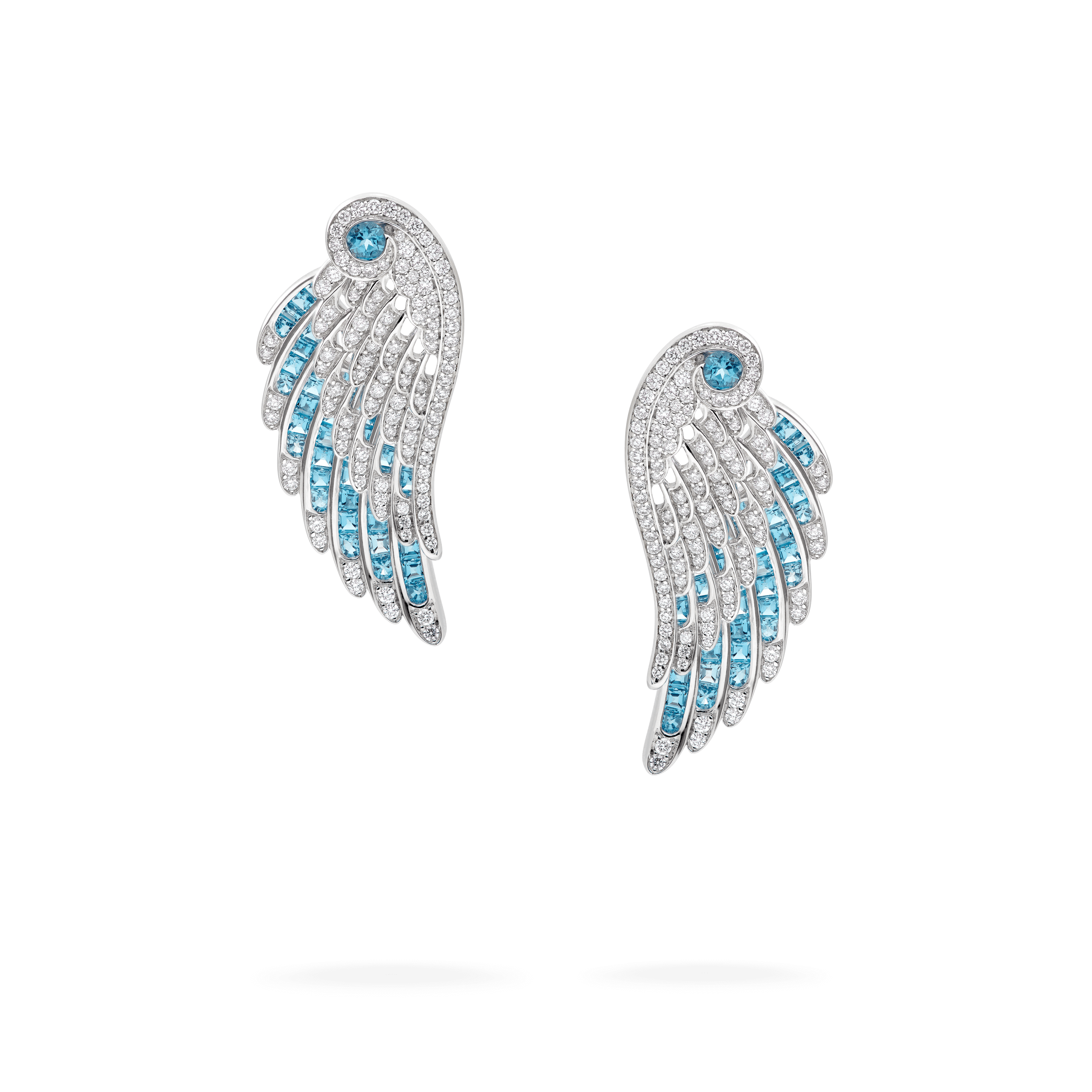 Wings Embrace
Wings Embrace Aquamarine and Diamond Drop Earrings
In 18ct White Gold
Our Wings Embrace aquamarine and diamond drop earrings in white gold are vibrant statement pieces designed to be worn front and back of the ear. The first, swooping diamond wing is accented with a single, sparkling aquamarine, with soft blue calibré cut aquamarine feathers, tipped with diamonds, peeking out from behind the ear.
Highlighting the definition of the feathers, diamonds, alongside calibré cut gemstones in soft pastel hues, create a graceful and delicate counterpoint to the boldly feminine silhouette of our Wings Embrace jewels. Read more
Every Garrard jewellery piece is truly special – an exquisite creation. This item is accompanied by a lead time of 13 weeks.
* Prices exclude local duties and taxes
Please get in touch if you are interested in purchasing this piece or would like to find out more.
+ 18 carat white gold with aquamarines and diamonds
+ 90 calibre cut aquamarines totalling 3.07 carats
+ Two round aquamarines totalling 0.24 carats
+ 22 round white diamonds totalling 1.67 carats
+ Post and hinge fastening
+ Double wing motif measures 43mm x 19mm