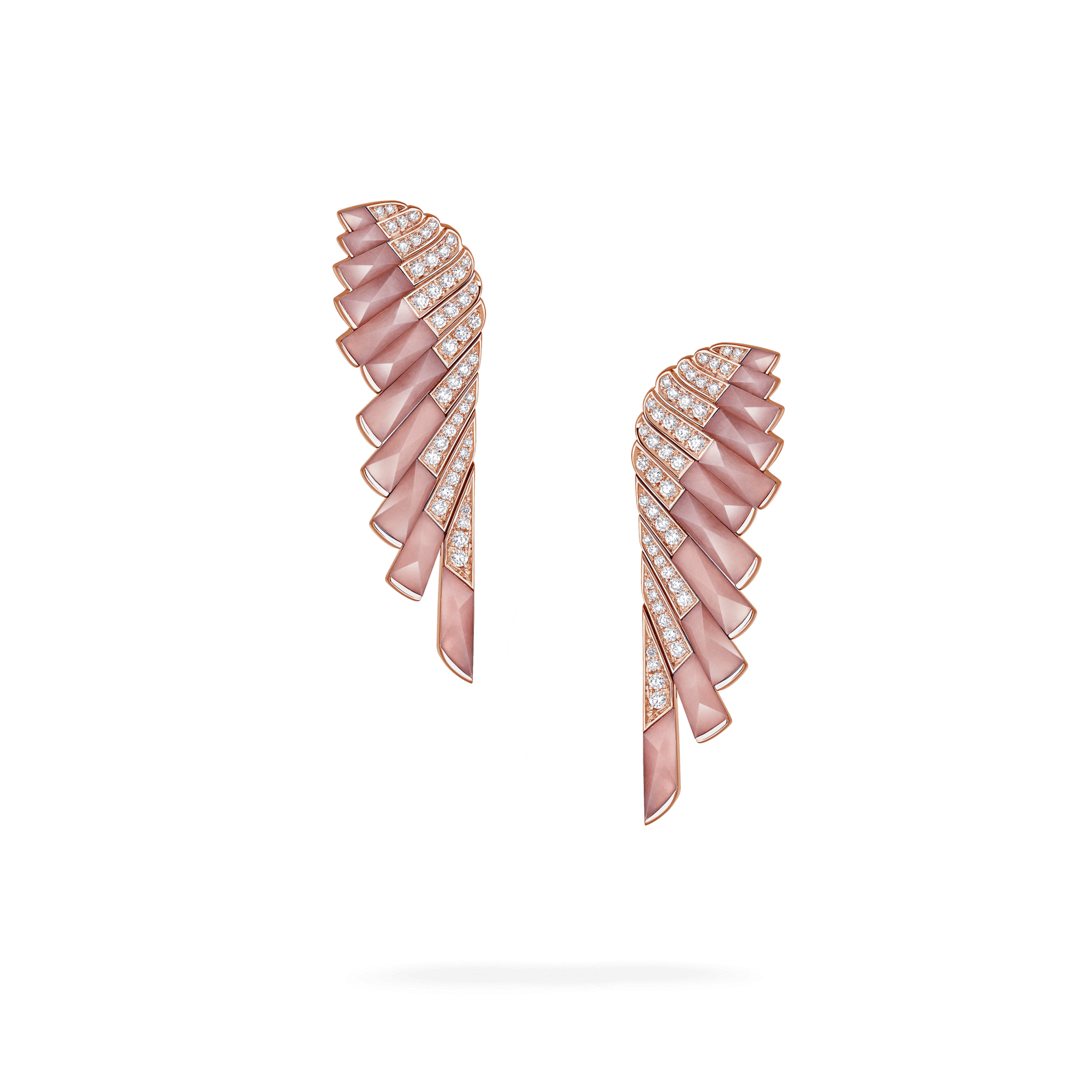 Wings Rising
Wings Rising Pink Opal and Diamond Earrings
In 18ct Rose Gold
Tracing an abstract, winged silhouette, the Wings Rising pink opal and diamond earrings make a powerful statement. Capturing the motion of a wing in the most unexpected of ways, the pink opal is faceted, reflecting the light and creating dimension and volume. Ingeniously crafted in rose gold, the lower half of the angular feathers is articulated, emphasising the movement of the wings.
Conceived by our all-female design team to speak confidently, woman to woman, Wings Rising takes the Wings collection in an exciting new direction. Shedding their angelic aura, these dynamic jewels are bold and free, empowering women to rise up, fuelled by the force of their own wings. Read more
Every Garrard jewellery piece is truly special – an exquisite creation. This item is accompanied by a lead time of 12 – 14 weeks.
* Prices exclude local duties and taxes
Please get in touch if you are interested in purchasing this piece or would like to find out more.
+ 18 carat rose gold with diamonds and pink opal
+ 90 round diamonds totalling 1.31 carats
+ 22 pieces of faceted pink opal inlay