The Garrard Difference
HERITAGE, PASSION, EXPERTISE
Driven by centuries of heritage crafting jewels for clients including Queen Victoria and Princess Diana, the Garrard Difference outlines all the different ways in which we strive to offer the very best engagement and bridal service to our clients.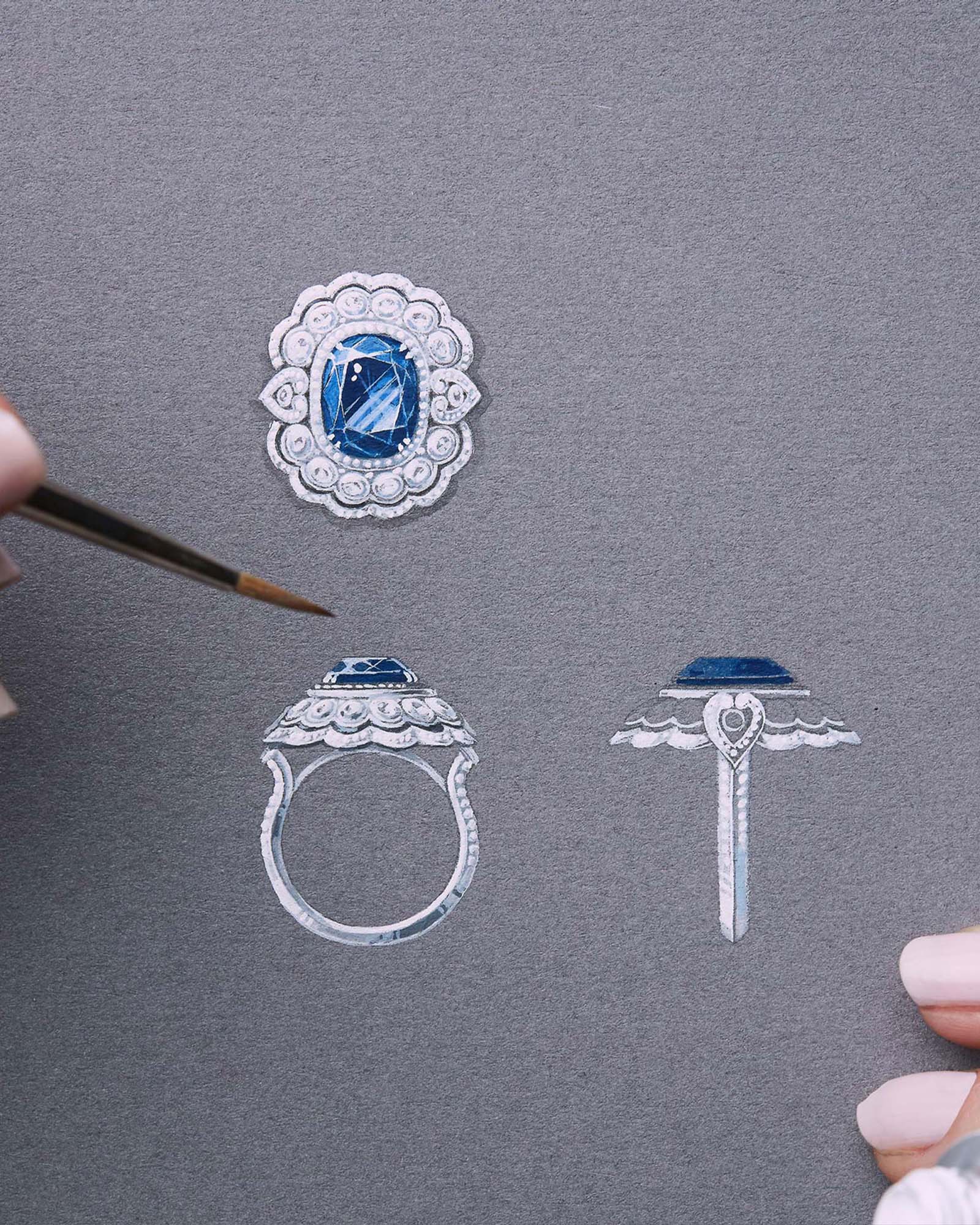 Especially for You
With our bespoke engagement ring service, which is available to all clients, regardless of their budget, we can set the gem of your choice in any of our engagement ring settings. We search the world for the most beautiful diamonds, rubies, emeralds, sapphires and semi-precious stones; what you see on our website is a window into a world of infinite possibilities.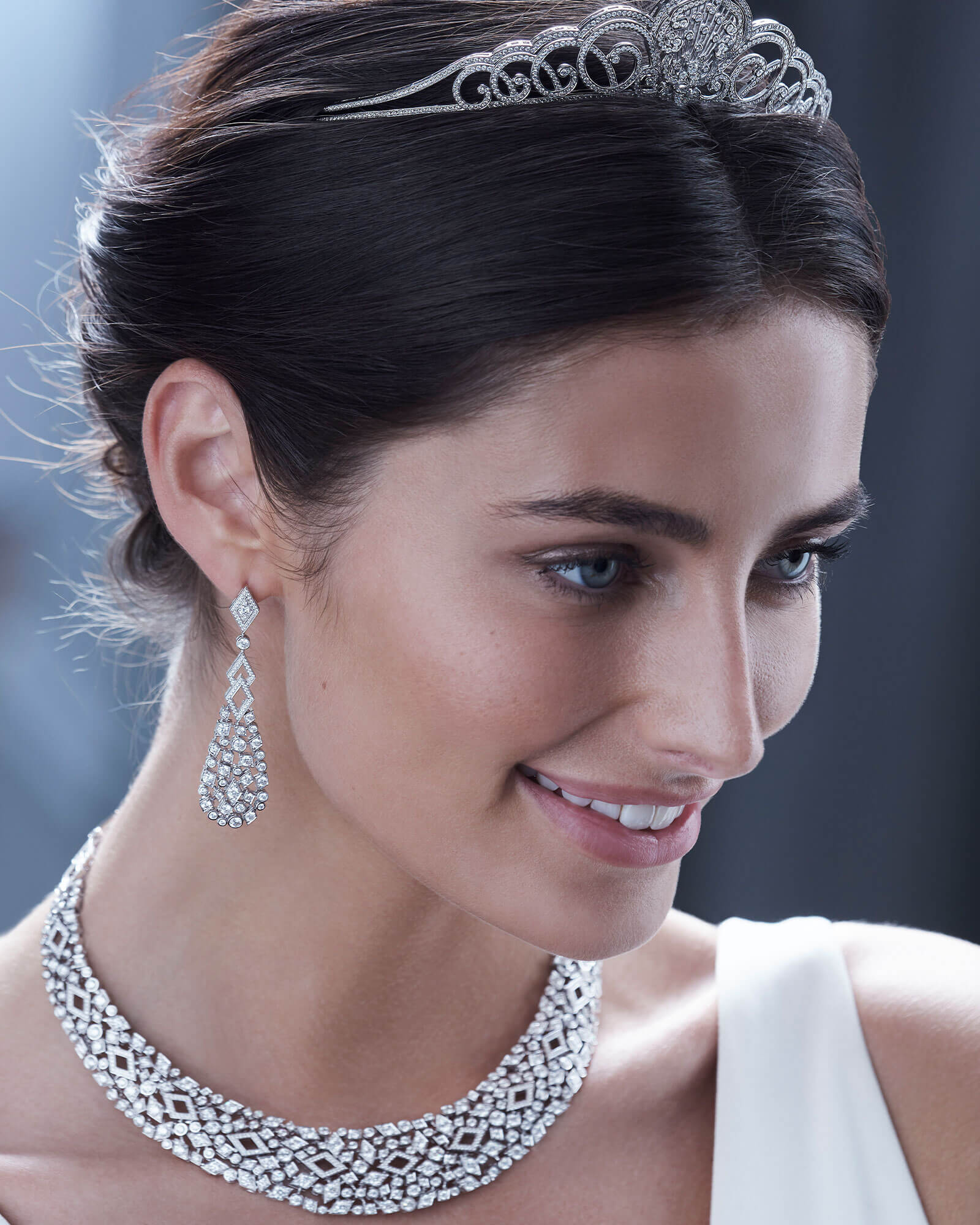 The Garrard Bridal Experience
We welcome you to visit our flagship boutique in London to enjoy the Garrard Bridal Experience. During a private appointment you can discover our engagement ring, wedding band and bridal collections, explore a selection of diamonds and gems, personally curated for you, and experience the thrill of finding "the one" – a jewel that perfectly epitomises your love.

Something Blue
Set inside the band of each engagement ring is a small blue sapphire. A Garrard hallmark, this enchanting detail is hidden to all but the wearer and represents the "something blue" worn by brides on their wedding day – a custom that originated in England during Queen Victoria's reign.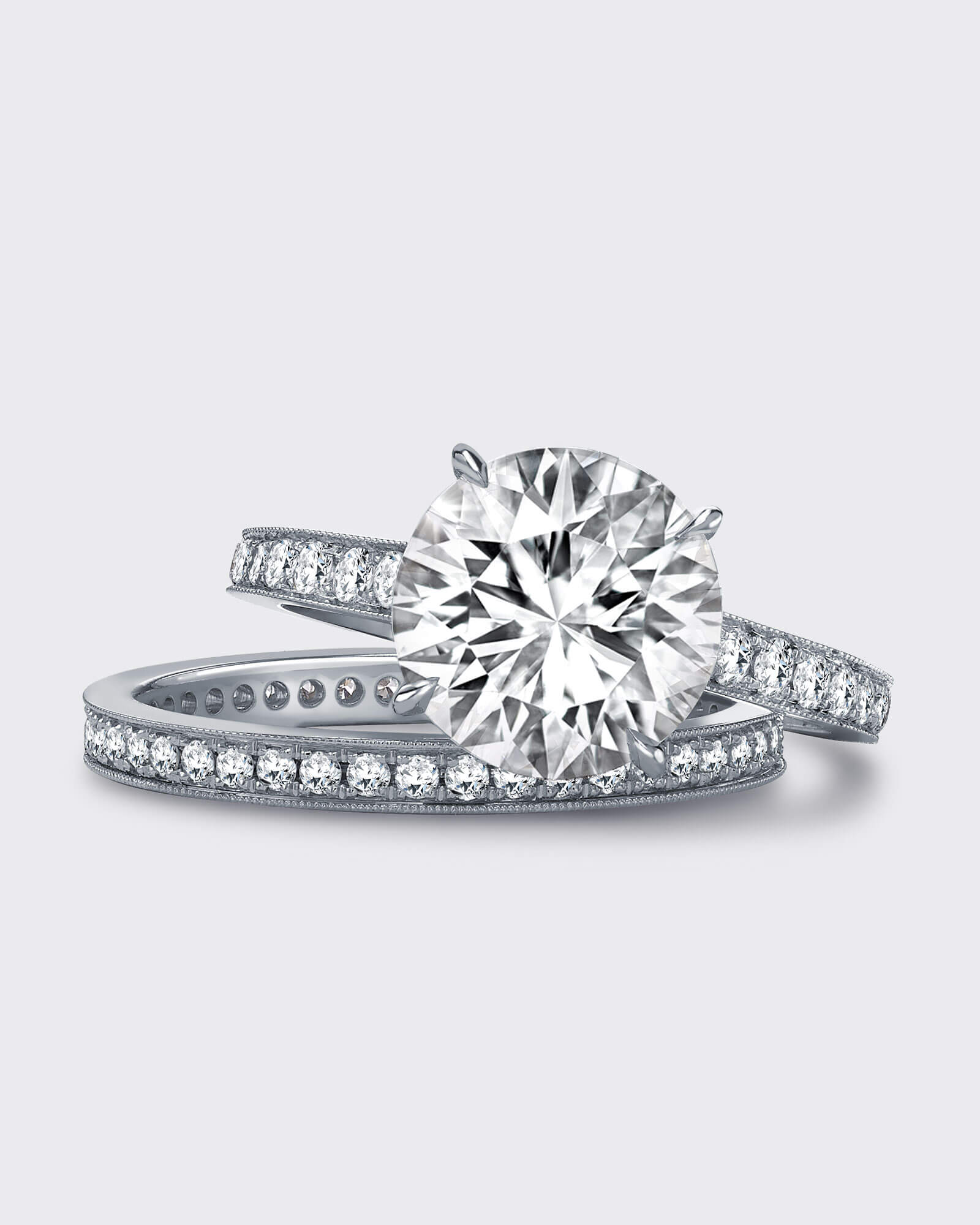 The Perfect Fit
Some of our engagement rings are specially designed to be WedFit – a reassuring detail that means your ring is wedding band friendly. Designed with a raised setting that provides the perfect space for a wedding ring to sit seamlessly beside it, look out for WedFit when you are browsing our engagement ring settings.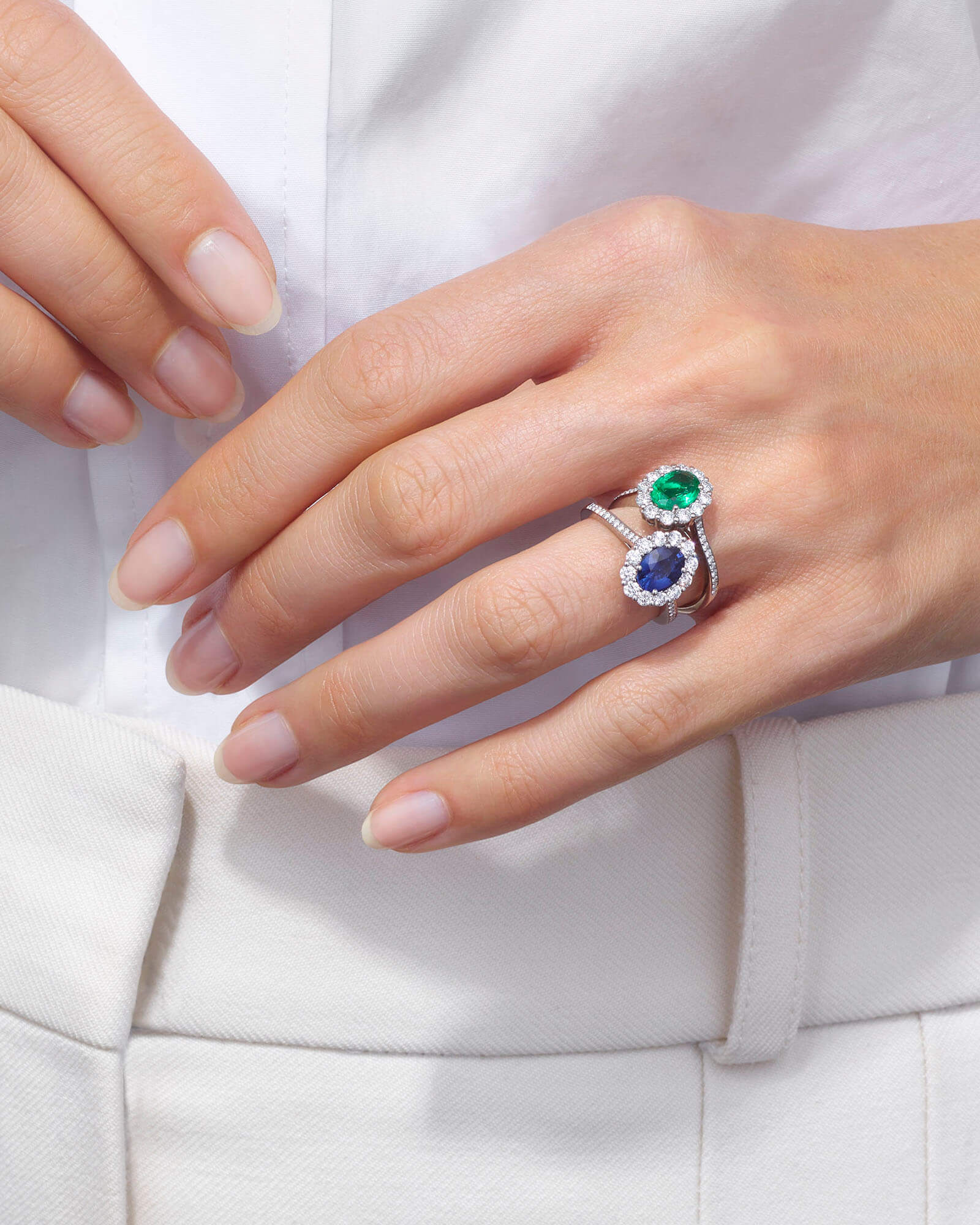 Coloured Gemstone Expertise
We have long been an authority in coloured stones and have played a starring role in the setting of some of the most renowned gems in the world. Like the sapphire in Princess Diana's iconic engagement ring, each of our coloured gems is hand-selected for its extraordinary character, colour and quality.
Discover How Diana's Engagement Ring Inspired the 1735 Collection

A Heritage to Trust
We have called London home ever since Garrard was founded in 1735, and our design studio and workshop can also be found above our flagship boutique at 24 Albemarle Street. For centuries, our master diamond and gemstone setters, mounters and polishers have been focused on bringing each Garrard engagement ring to life, balancing heritage, detail and artisanship in exquisite jewels that are destined to be passed down to future generations.