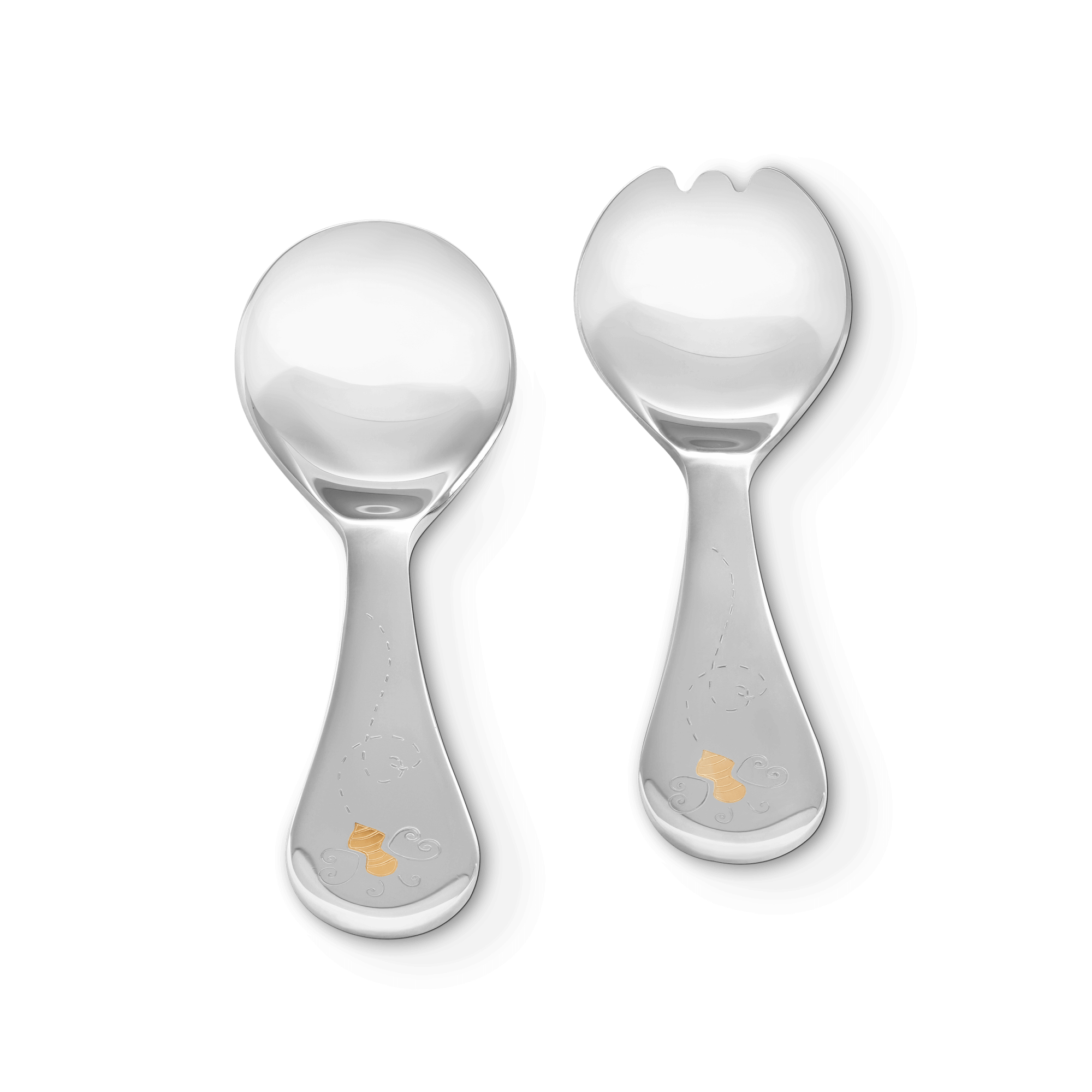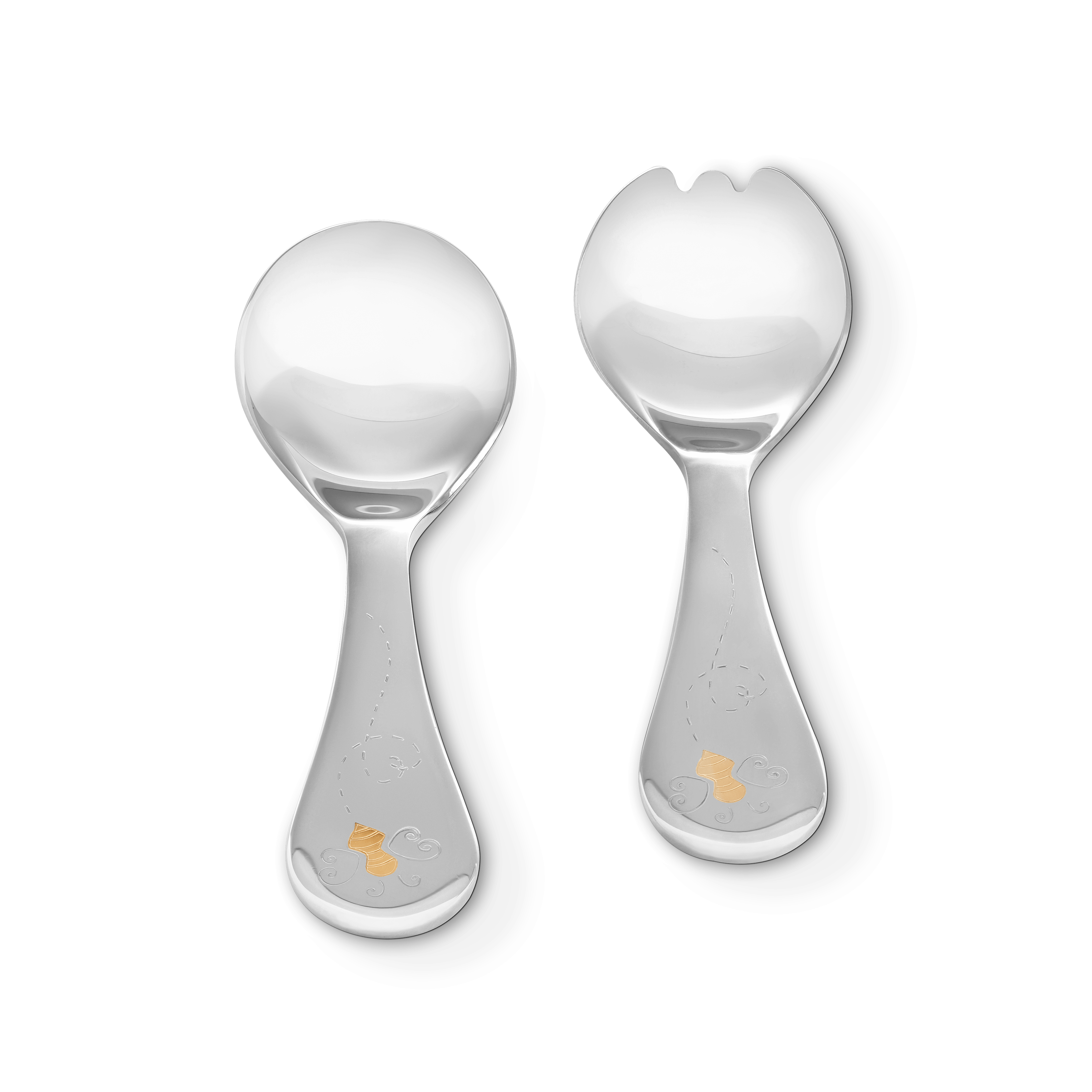 Baby Bee
Baby Bee Sterling Silver Spoon and Fork Set
Handmade in Sheffield, England, our sterling silver Baby Bee spoon and fork set is the perfect gift with which to celebrate life's earliest stages. Designed to be kept as a treasured keepsake, the beautifully crafted cutlery set is engraved with a Baby Bee buzzing on heart-shaped wings, gilded in 22ct gold – a charming interpretation of the Garrard Sovereign motif.
As part of our ongoing commitment to keeping our planet happy and healthy, we have introduced rooftop beehives at our flagship London store. The inspiration behind Baby Bee, with each purchase of a luxury baby gift from the collection, we pledge to adopt a bee. Read more
* Prices exclude local duties and taxes
Please get in touch if you are interested in purchasing this piece or would like to find out more.
'+ Hallmarked sterling silver with 22ct gold gilding
+ Stored in a fabric bag
+ Presented in a signature Garrard red box